What was once a patio is now a striking, wooden-shuttered courtyard in this house-turned restaurant in Buenos Aires' Palermo.
Hitzig Militello Architects masterminded Moshu Treehouse – which is named for the moshu tree in the restaurant's courtyard. The practice completely overhauled the building, creating two new entrances and converting the home's patio into an outdoor dining space.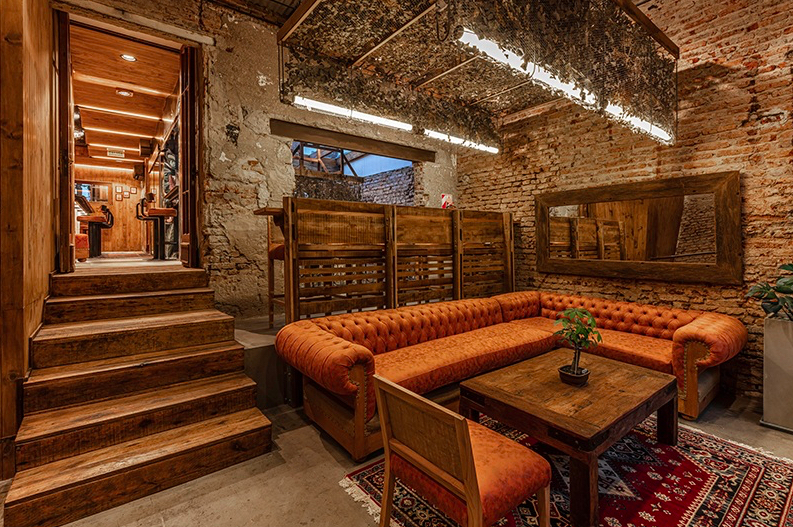 Hitzig Militello Architects also installed a new facade around the courtyard, adding a framework of shutters that hide and reveal the historic exterior of the building. The firm says it tried to create an 'under construction' environment.
This is particularly apparent inside the Buenos Aires restaurant, where typical domestic touches such as patterned carpets and potted plants meet a more industrial aesthetic. Reclaimed scaffolding, iron, mesh and raw brick all feature heavily in the palette of materials, as do dried plants – which create the feeling that the house has been abandoned and taken over by nature, says the practice.
Guests must head to the top floor of the 'treehouse' to reach Moshu's cocktail bar.
Guatemala 4570, C1425 CABA, Argentina