The old Italian pizzerias of Brooklyn and New York inspired the colourful interiors of new Montreal restaurant Vesta.
Named after the Roman goddess of the home, the Montreal restaurant is a 'modern take on the classic 1970s Italian-American restaurant,' says practice Ménard Dworkind architecture & design.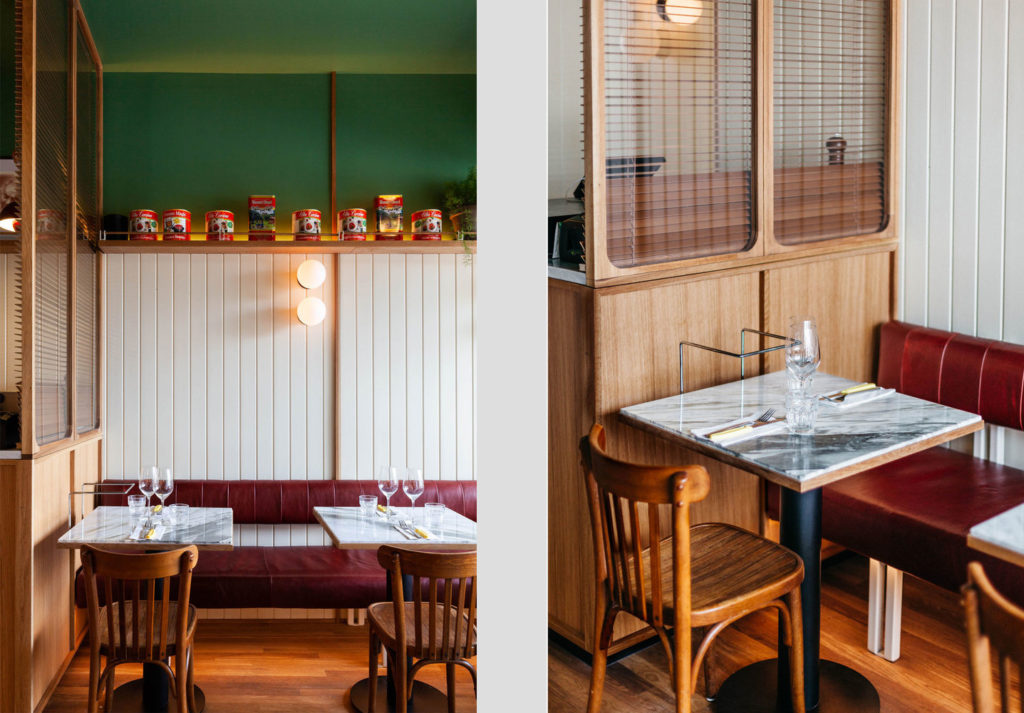 Forest green ceilings offset white oak-panelled walls and the powder-coated steel bar, and pine trimmings create the illusion of privacy by demarking tables. Wooden shelving, stacked with canned tomatoes and plants, skirts the top of the dining room, while hardwood flooring and dark red banquette seating complete Vesta's retro vibe.
As well as a range of classic pizzas, diners can tuck into locally made pasta, antipasti and an extensive Italian wine list.
206 Rue Jarry E, Montréal, QC H2P 1T5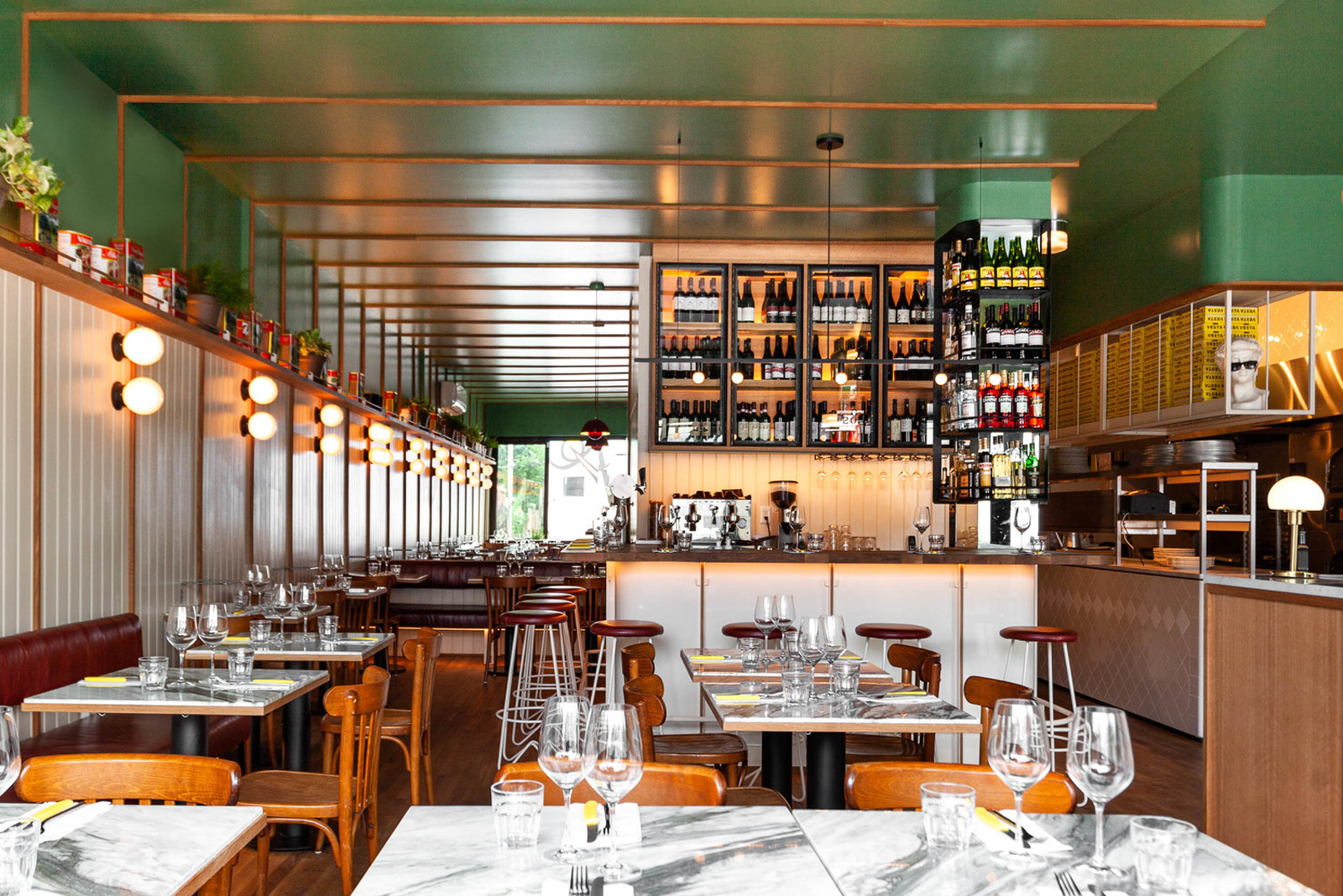 Montreal wine bar Vinvinvin is a colourful addition to the city's bar scene