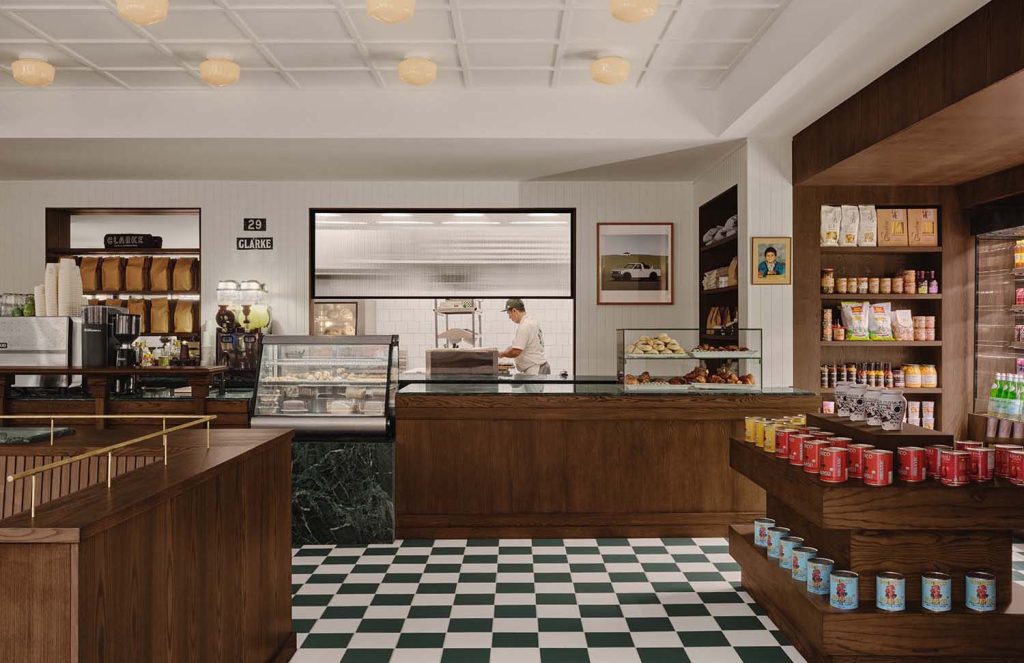 IVY Studio wanted this local Montréal favourite to settle into its new building straight away, with a set of unaffected interiors that channel the traditional Italian cafe.
Located in Pointe-Saint-Charles, the space is Clarke Café's second home in the neighbourhood, where it's been a popular fixture for more than five years. According to IVY Studio, the trick was to 'keep Clarke's beloved welcoming charm and make it look and feel like it's been there forever', rather than a new addition to the area.
The design team turned to a 'nostalgic image' to do so, incorporating some classic visual cues, including a checkerboard floor, wooden counters and green marble cafe tables– which echo the cafe's green mugs and sandwich wrappers. A mini grocery store of products imported from Italy finishes things off.
Clarke's menu is equally unpretentious, featuring a list of well-stuffed sandwiches, as well as arancini and cannoli for afters. In fact, its sandwiches regularly feature on Time Out and Cult Mtl's 'best of' lists for the city.
1207 Rue Shearer, Montreal, Quebec, H3K 2J9 Canada