Lisbon's magnificent Xabregas Palace has stood for five centuries in the city's Oriental quarter, overlooking the point where the Tagus river meets the Atlantic. Built by the navigator Tristão da Cunha at the end of the 16th century, it is now on the market for the first time, with planning permission to be transformed into a boutique hotel.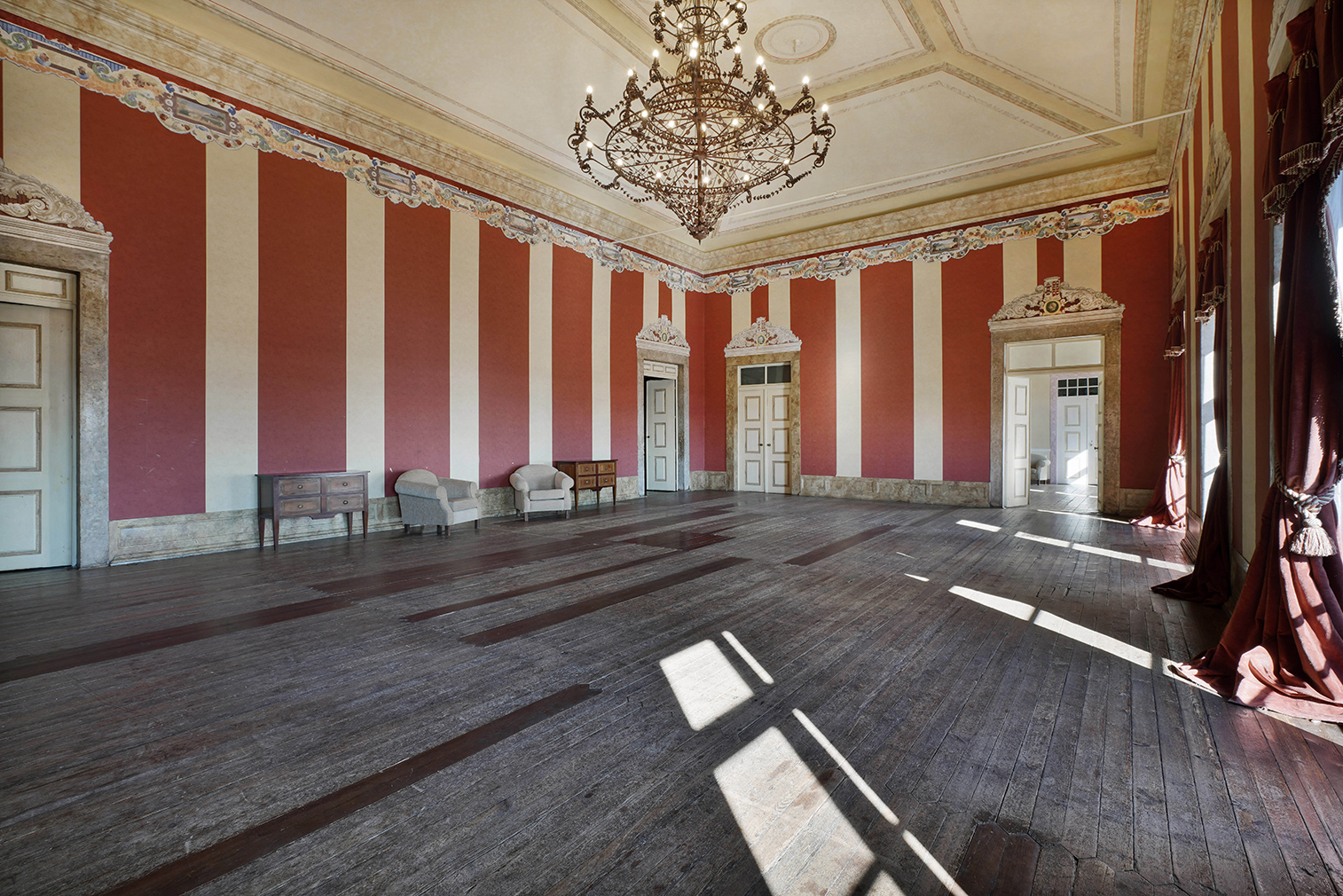 The Lisbon property holds the largest private collection of tiles in the country – no mean feat in Portugal – and its intricate Azulejo ceramics act both as adornment and temperature control. Its walls and ceilings are also lavishly decorated with portraits, pastoral scenes, colonnades and wood panelling.
Extending over 52,796 ft2 – nearly an acre of land – Xabregas Palace holds multiple reception rooms, 30 bedrooms and 10 bathrooms.
For many years the palace has been set up as an event space, as well as a private family home. It is now being marketed by Portugal Sotheby's International Realty (price on request) with planning permission to transform the existing palace, as well as create up to 100 hotel bedrooms in the adjacent grounds.
Lisbon's Oriental quarter is filled with many of the city's best museums, including the Museu Nacional do Azulejo, a 16th-century former monastery housing a collection of Azulejo tiles. The palace is also close to Amanda Levete Architects' cultural centre MAAT, which opened in October 2016.