Sweden's Mälaren Valley is fabled for its islands and traditional Falu red cottages, which dot the shores of the freshwater lake, west of Stockholm. But this 1935 cottage eschews pastiche in favour of Funkis style, with everything down to the hardware and fireplaces intact.
Functionalism emerged as a precursor to modernism shortly after WWI, shaping everything from architecture to fashion around the idea that everything should have a clear function and purpose. In Sweden, where it was known as Funkis and embraced the nuances of Scandinavian life, particularly the relationship between architecture and nature.
Vikavagen 5 in the town of Höglandet spreads across 421 sq m and is in remarkable condition at nearly 90 years of age. The original slate roof, installed in 1935, is intact, along with its copper details, hangings and downspouts. It gives a hint of what's to come.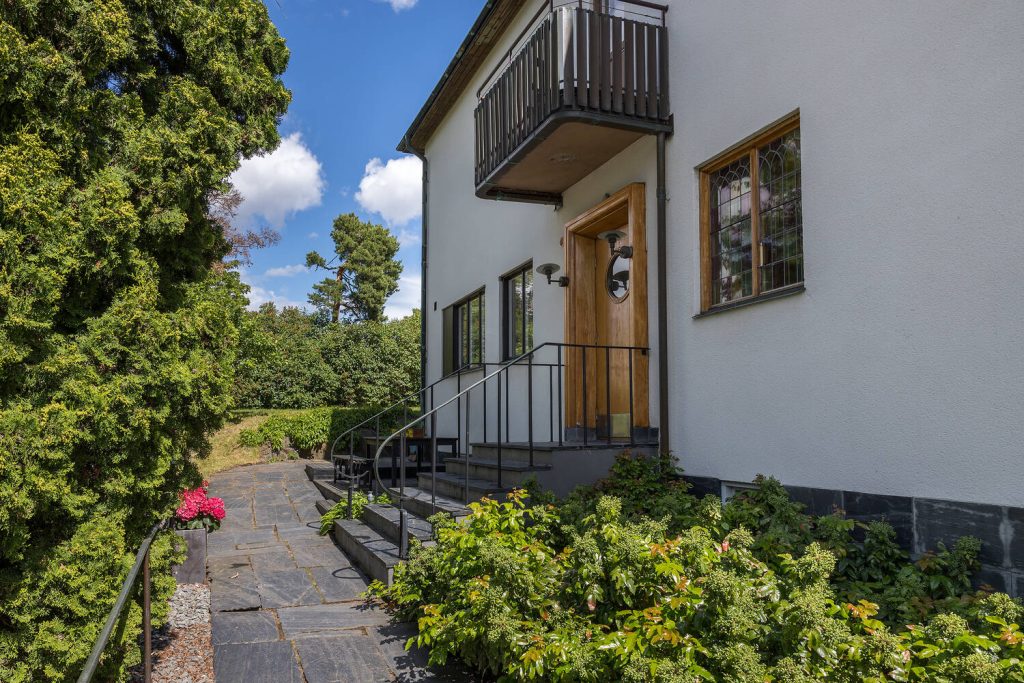 An oak-panelled cloakroom leads into the hall and up to the first floor, where the living room and dining room have views down to Lake Mälaren. Original brick fireplaces, gilded ceilings and white walls have a timeless feel, and a set of doors lead out to the garden, where there's a small bar installed after the Functionalist property's construction.
The upstairs level is accessed by a carved staircase with wrought-iron details from the house's construction. Three bedrooms can be found here, alongside a well-stocked library completed with a cosy fireplace and a renovated attic suite with a bedroom, sitting room and ensuite.
As well as retaining its period features, the house has been renovated and well-maintained over the years. The kitchen was updated in 2017, along with new appliances and underfloor heating, including in the basement, where there's a Swedish spa with a sauna and a guest suite with private access.
Per Jansson is listing Vikavagen 5 with the price on application, and it offers a total of 4-6 bedrooms. Lake Malaren is on the doorstep, as well as the marina, and Drottningholm Castle and the Judarn nature reserve are also within easy reach.