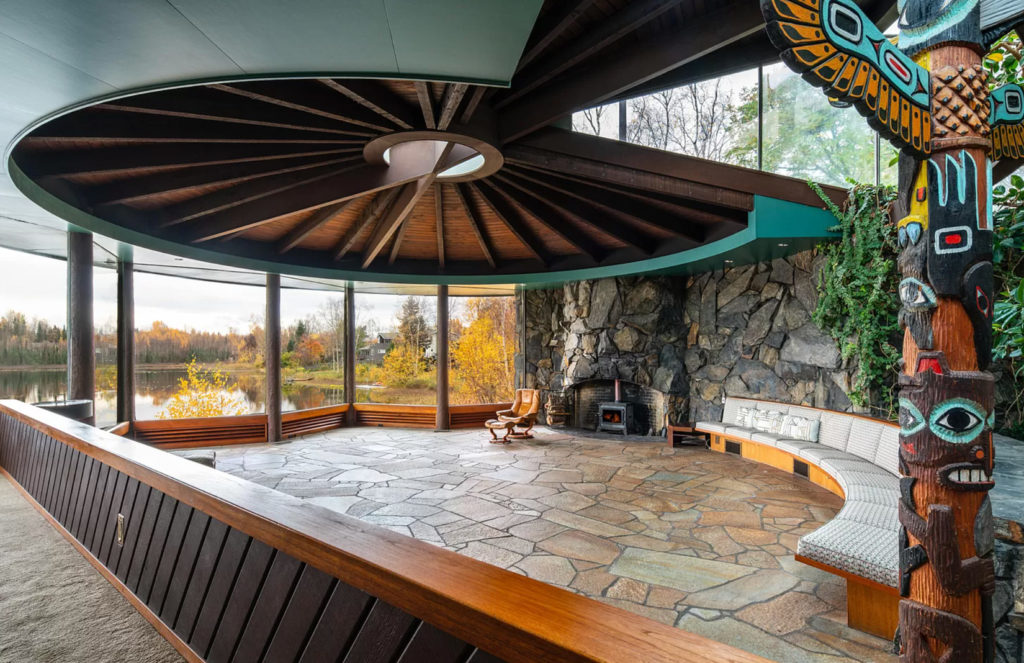 John Lautner is synonymous with glitzy Californian modernism, but one of his lesser-known designs is for sale in the frozen north – Anchorage, to be exact.
Lautner designed the Harpel Residence II in 1966 for radio announcer Willis Harpel, for whom he'd previously designed a Los Angeles property. As his only design in Alaska – and one of just a handful Lautner completed outside of California – the 6,1565 sq ft midcentury modern home is something of a novelty, but it bears all the design hallmarks of Lautner's futuristic brand of modernism.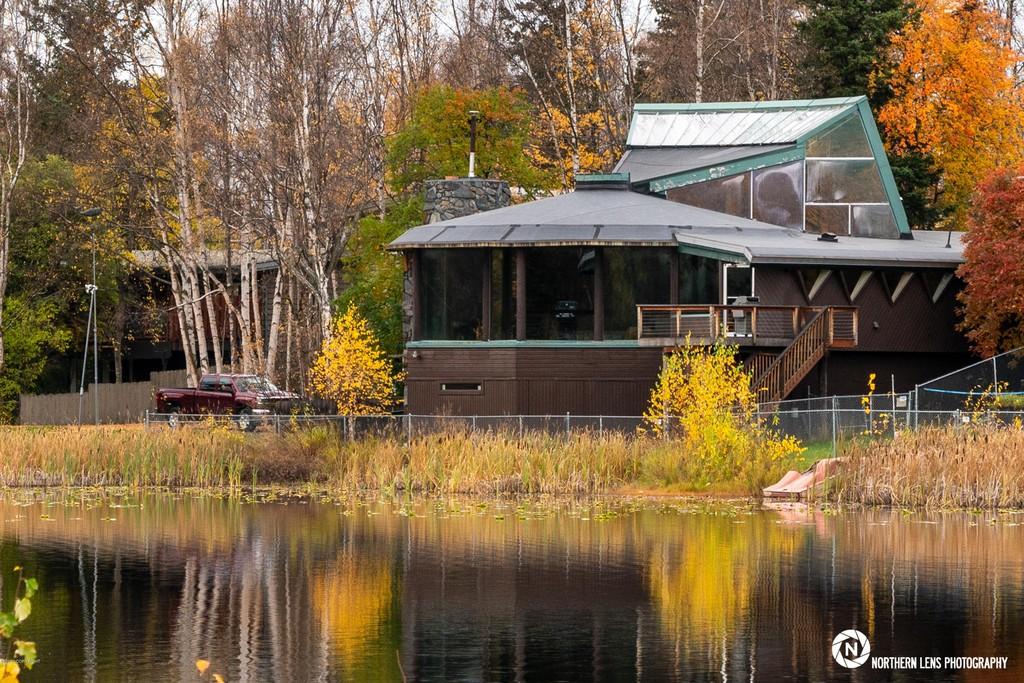 A grand circular living room, with cone-shaped roof and fieldstone floors and fireplace, is the centre-piece of the lakefront house, with floor-to-ceiling windows peering out onto the water. Much of the fixtures are as original, including three colossal carved wooden totem poles that support the roof.
Elsewhere, there's an abundance of wood, natural stone and sharp geometric volumes across the four-bedroom home, as well as all original cabinetry and triangulated windows that evoke the form of mountains in the distance.
Harpel House II is listed for $1.2m via Jake Fiorelli of Perfle LLC. Its future owners will need deep pockets as they'll also have to pay for extensive maintenance to the house, deferred in recent years.