Hidden behind the cast concrete exterior of Hardanger Skyspace lies a glowing, colour-infused observatory – the 82nd such installation by land artist James Turrell.
The prolific artist has installed similar spaces worldwide, including in Austria's Arlberg mountains, LA, and Colorado. They all share the overarching philosophy of reconnecting visitors with nature.
Like his other Skyspaces, this installation – located in the village of Øystese in Norway – is open to the heavens via an oculus. A single, heated bench rings the interior of the space, filled with soothing, colour-changing light designed to enhance people's perception of the sky above.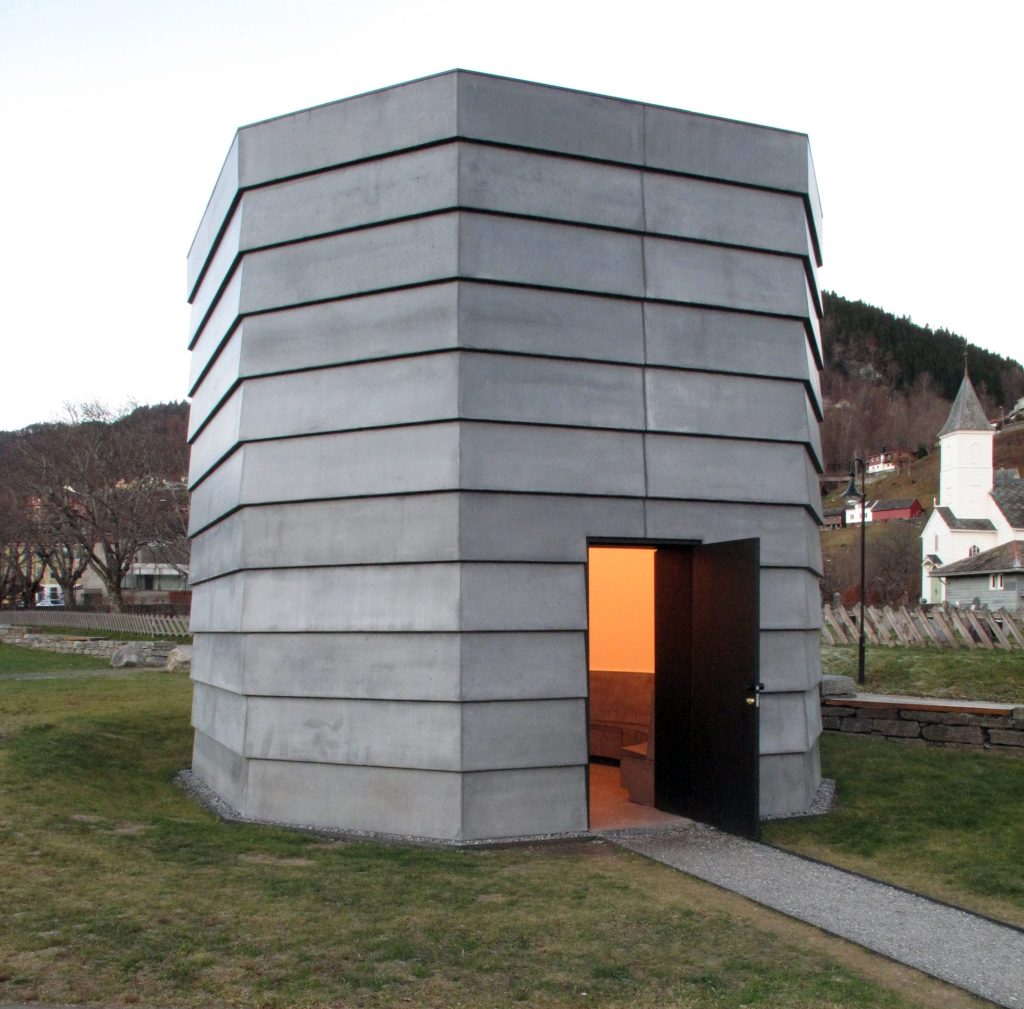 Bergen-based architecture studio A-Works collaborated with Turrell on the octagonal building, choosing its shiplap-style cladding to echo the design of a nearby church, as well as the grey of Hardanger slate. The Hardanger Fjord stretches away into the distance, like the misty Hardangervidda mountain plateau – the largest of its kind in Northern Europe.
Hardanger Skyspace can accommodate 18 people at a time, with tickets costing NOK 150.
Typoe creates a PoMo sculpture garden in Miami
A technicolour temple rises in the gardens of the National Gallery of Victoria
The Pyramids of Giza form the backdrop for a new AR art show