A hand-painted mural wraps around this beachside holiday home, located in a quiet coastal community in southeastern Australia's Gippsland.
The tiny cabin is one of a series of holiday rentals dreamed up by Jacky Winter – an Australian artist agency that represents illustrators, animators and digital creatives.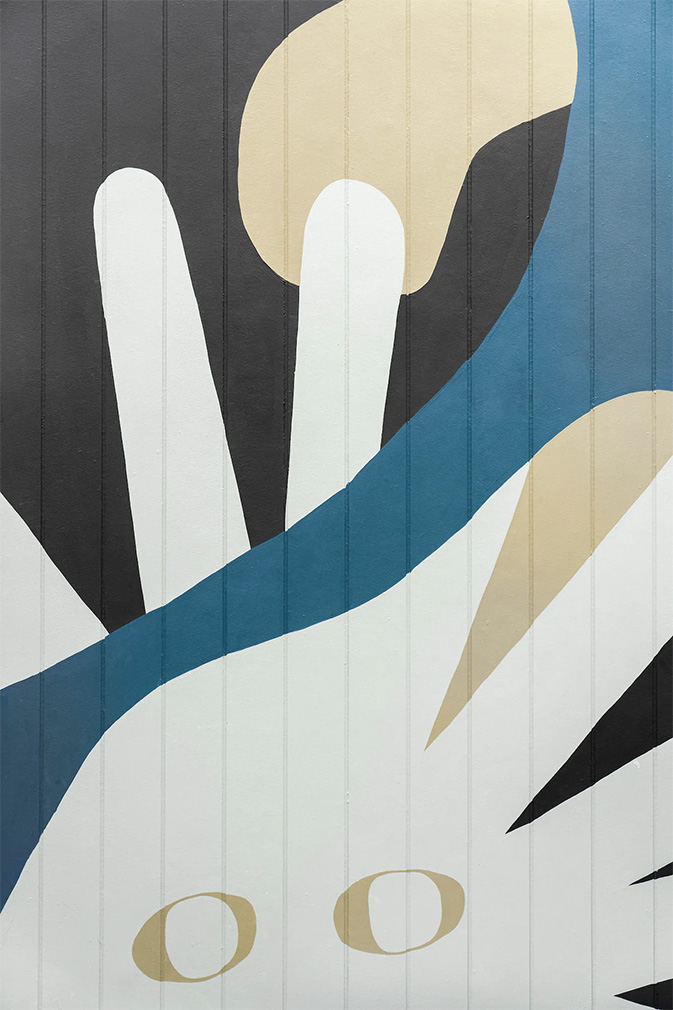 The seaside cabin is located in Walkerville, and is wrapped in a collaborative artwork named Deep Drift – created by April Philips, Beci Orpin, Carla McRae and David Booth. The two 'eyes' of its south wall peek out from the trees and shrubs surrounding the home and are inspired by the eyes adorning traditional Buddhist stupas.
Jacky Winter says the holiday home encourages 'contemplative work', with interiors decked out in a calming palette of pale timber, yellow, blue and burnt orange. Windows overlook the nearby Waratah Bay, with the cabin located a three-minute walk from the water. 'Secret' caves and rockpools await guests at low tide.
Jacky Winter Waters starts at $348 AUD per night and has a three-night booking minimum.