On The Road made Jack Kerouac an overnight celebrity when it was published in 1957, inspiring thousands of young people to abandon the social conformities of their parents' generation and hit the open road for San Francisco. But if the city was the spiritual home of the Beat generation – with Kerouac, Allen Ginsberg, Amiri Baraka, Neal Cassady and William S. Burroughs as literary leaders – then their temple was Lawrence Ferlinghetti's legendary bookshop City Lights on Columbus Ave.
City Lights' inception was serendipitous: in 1953, Ferlinghetti was walking around the North Beach neighbourhood when he saw a student putting up a sign in a storefront. Ferlinghetti asked what he was doing, and the young man said he was opening a paperback bookstore, but didn't have enough money to do it alone. 'I said, "I have $500." The whole thing took about five minutes,' Ferlinghetti told SFGate.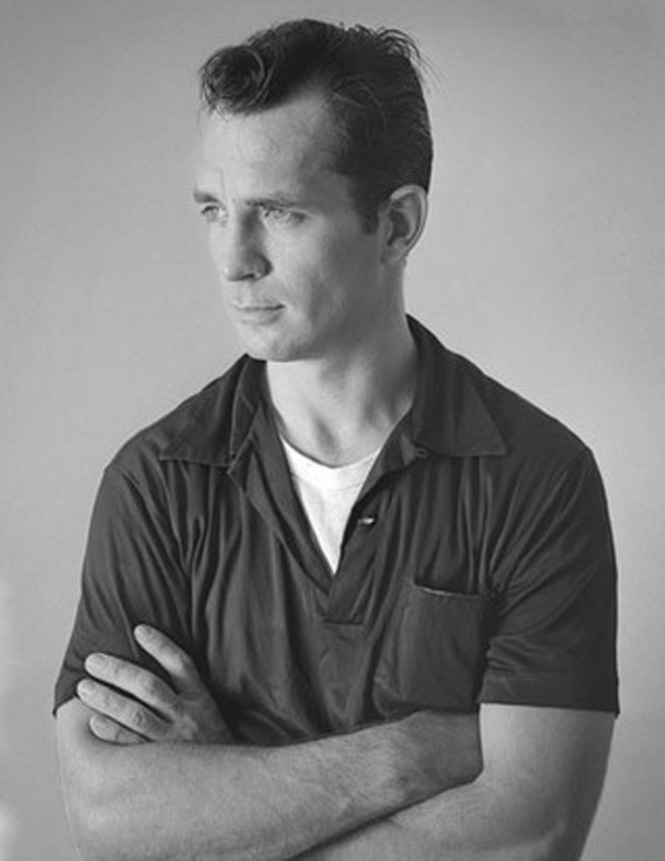 'We shook hands, and the store opened as City Lights Pocket Bookshop.'
The bookstore still operates from the same triangular lot at Columbus Avenue and Broadway as it did in 1953, though the division between its modest storefront and infamous Beat bar Vesuvio is now called Jack Kerouac Alley.
City Lights was famous for its poetry gatherings and huge windows displaying radical political messages, all hand-painted by Ferlinghetti on butcher paper.
In 1955 the bookshop became a publishing house. One of its first releases under its Pocket Poets Series was Howl, the incendiary work by Allen Ginsberg, introduced at the famed 6 Gallery reading on Fillmore Street in October 1955. Billed as a 'remarkable collection of angels on one stage reading their poetry. No charge.' the 100 men and women in the excited audience included a drunken Jack Kerouac, who had taken up a collection for wine. He refused to read his own work but enthusiastically cheered the other poets on and later immortalised the event in The Dharma Bums.
In short time, City Lights became the de facto meeting point for Kerouac, Ginsberg, Cassady and Burroughs as Ferlinghetti befriended the Beats, though the poet never regarded himself as a member.
It was at City Lights where Kerouac came into his own as a writer.
Largely self-taught and often a loner, Kerouac cast himself as an outsider who liked nothing better than to sit at a typewriter and get creative. He often wrote his friends – plus his three wives – into his novels as fictional characters, though in person, he was said to be quiet and very shy, drinking to anaesthetise his social anxiety. Despite his demons, he produced around a dozen books: one published before his death in 1969 from alcoholism, and seven posthumously through City Lights.
This year, the 100th anniversary of Kerouac's birth on 12 March 1922 and provides an opportunity to honour the influential writer – and the space that nurtured so much of his creativity. After teetering on the bring of closure during the pandemic and losing founder Ferlinghetti in February 2021 at the age of 101, City Lights is entering a new chapter. A crowdfunding campaign saw a stunning $365,000 donated (in a single day) safeguarding the store's future through the pandemic.
City Lights will be hosting a free virtual event on 10 March 2022 titled, 'Jack Kerouac: Still Outside,' inviting Kerouac scholars Ann Charters, Ann Douglas, Tim Hunt and Joyce Johnson to talk about his contribution to American 20th-century literature. (Register at the website.)