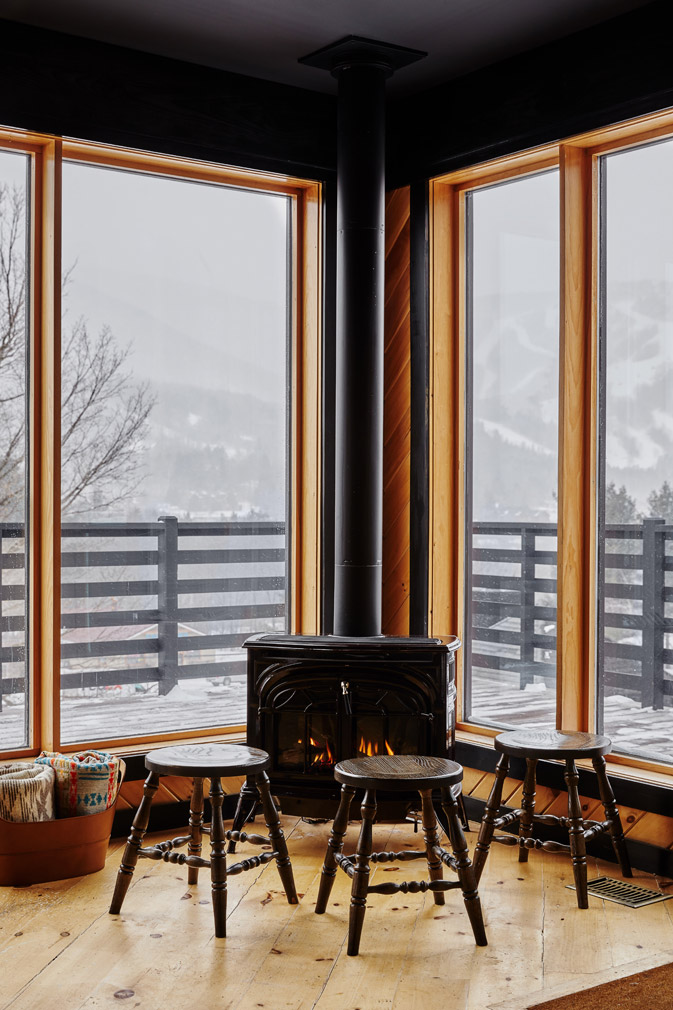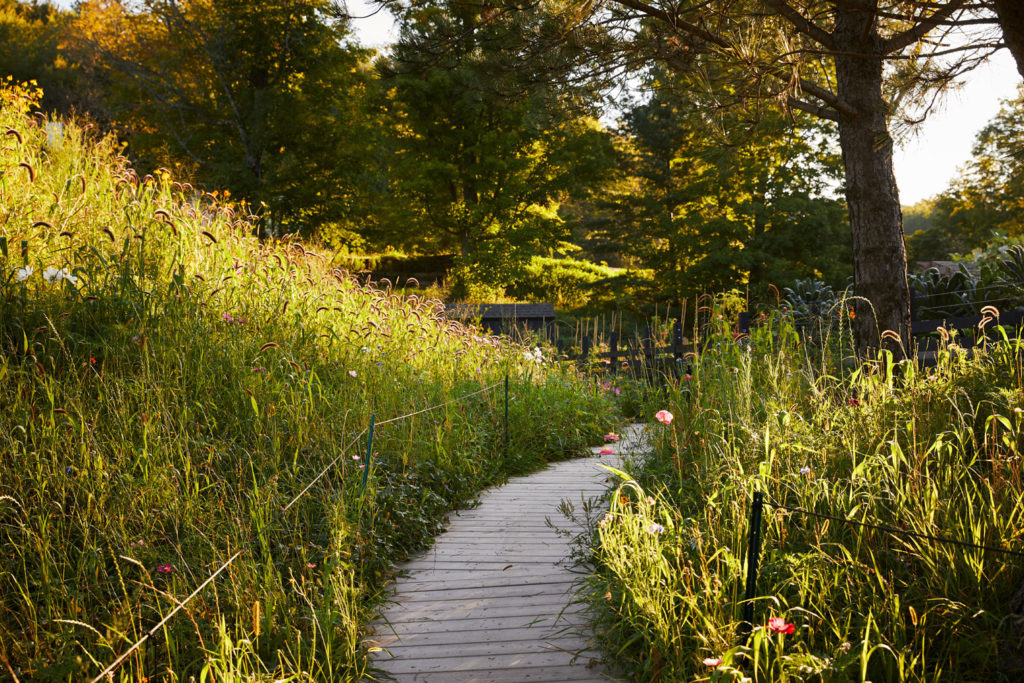 There is so much more to Scribner's Catskill Lodge than a vintage hotel reinvigorated by a bold redesign. Now a Design Hotel, this 1960s motor lodge perched on the side of a winding mountain road in the Catskills region of upstate New York is a masterclass in clever repurposing.
The 38-bedroom US hotel has become well-known for its striking black exterior following its 2017 revamp by Brooklyn-based creative group Studio Tack. But the real wow-factor lies on the other side of the towering doors that make up the main entrance.
Once upon a time the vehicle access for the property, the doors open up into a former carport which has been redesigned to create a vast communal lounge area as far as the eye can see and out to the mountain vista beyond.
Beyond the reception desk, which is dwarfed by the height of the cavernous two-storey lobby, flagstones are eventually replaced by softer wooden floorboards which step up to a ski chalet-style lounge mezzanine. Carefully grouped pods of armchairs, sofas and bench seats are dotted in and around an old-school pool table, reading corners, shelves stacked with books, board games and old maps.
The space is anchored by a central indoor fireplace where a circular seating arrangement creates an intrinsically sociable configuration.
While the Prospect restaurant and bar is characterised by black-stained wood, the rooms are simple with light-coloured walls and ceilings. Most look out over the mountains, and their pale palette is punctuated by dark wood chairs inside and out (each suite has a private deck).
A homage to wholesome, outdoorsy living, every room also comes equipped with a s'mores pack consisting of chocolate, biscuits and marshmallows to be toasted on the open fire towards the back of the property as the sun goes down.
13 Scribner Hollow Rd, Hunter, NY 12442, United States