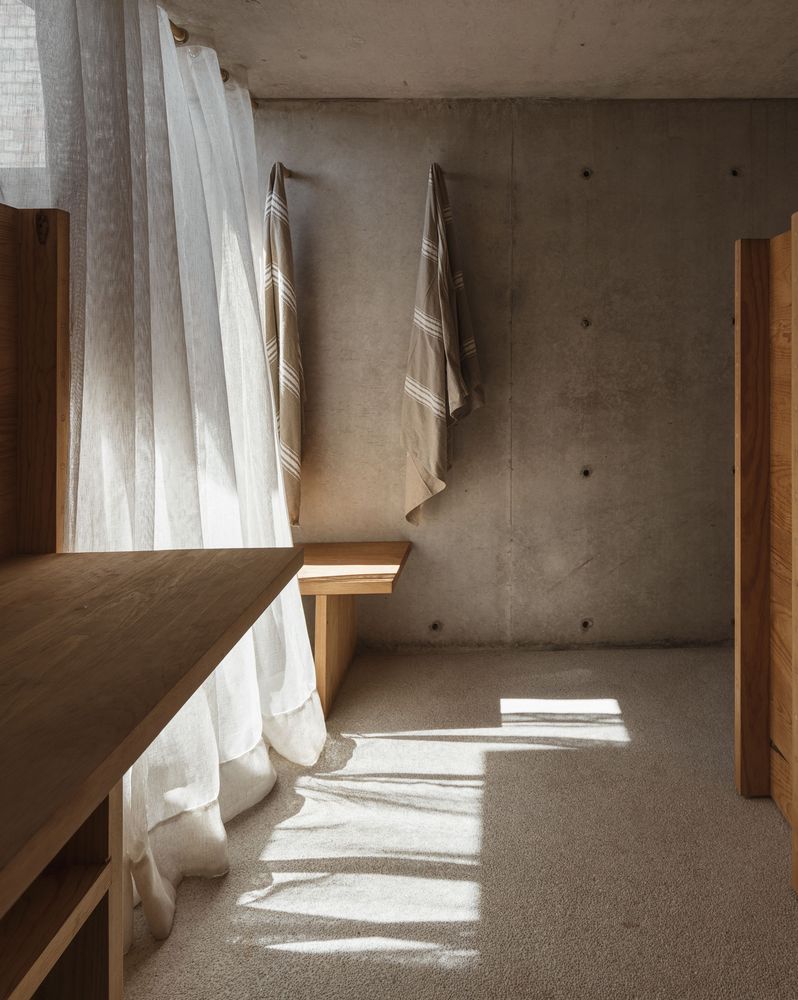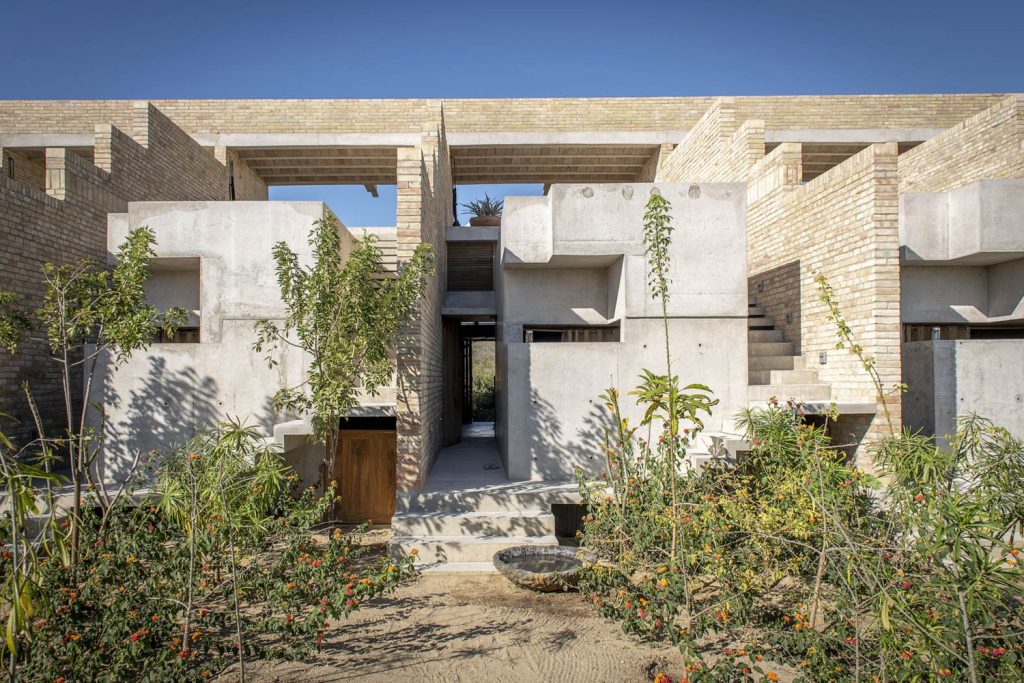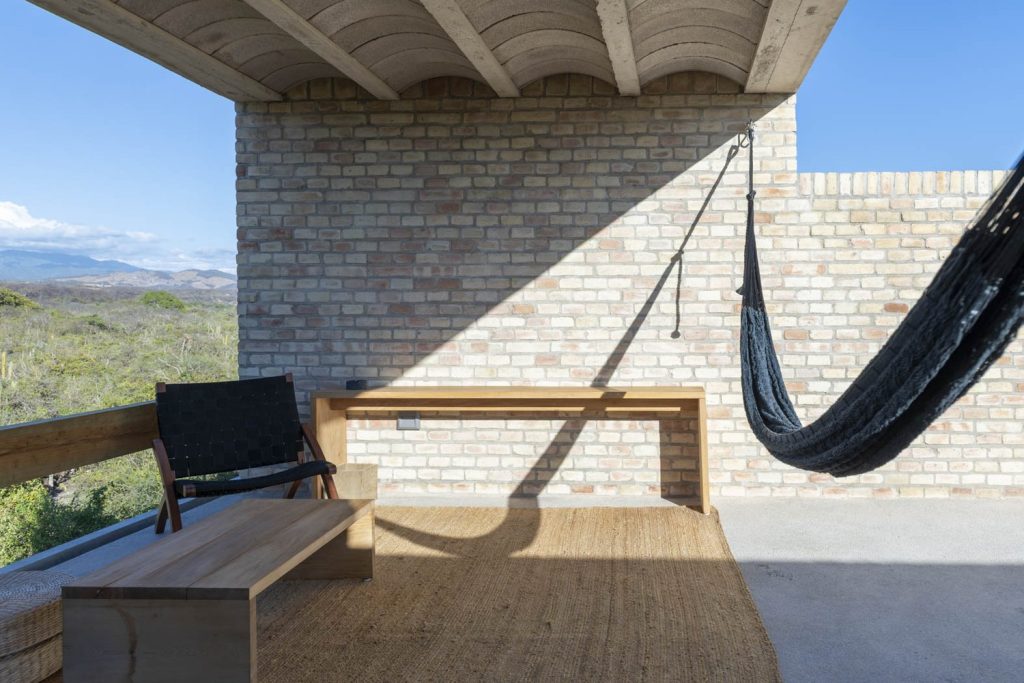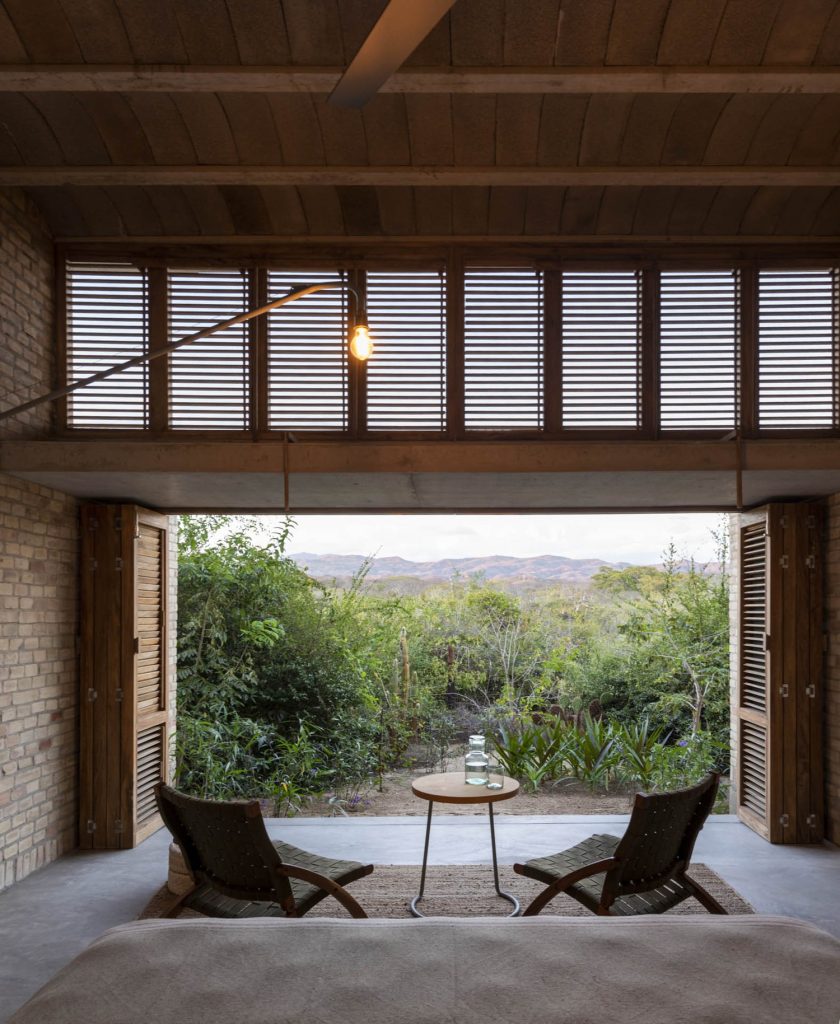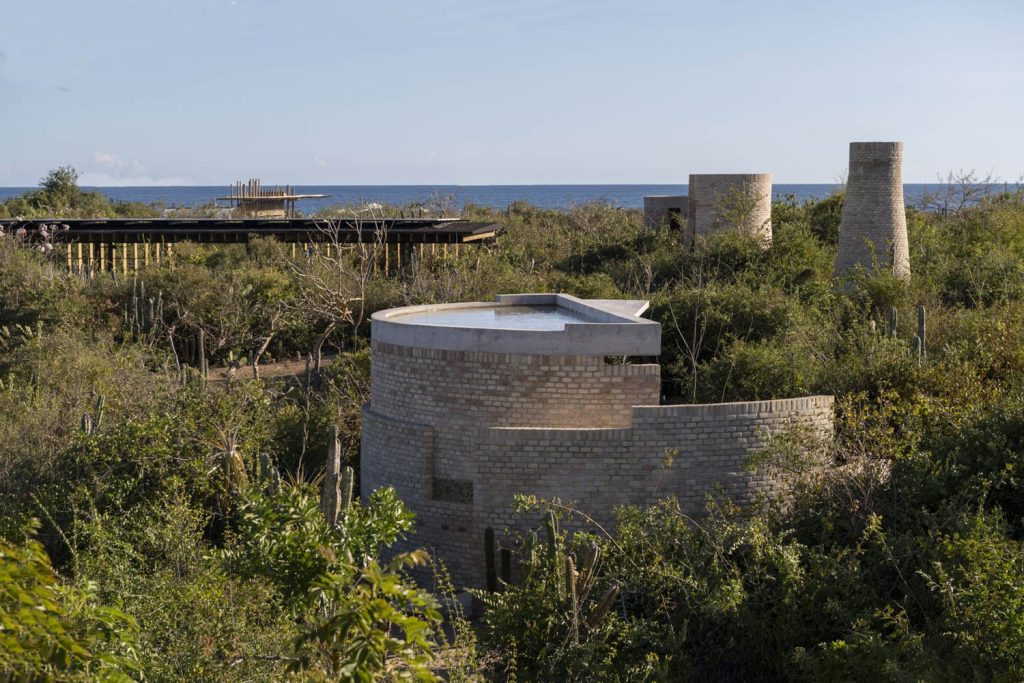 Taller de Arquitectura X designed this cluster of concrete and mud villas, which are located on the Mexican coast just outside the port town of Puerto Escondido.
With its stepped walls, low profile and cluster of brick towers, Hotel Terrestre feels like a futuristic interpretation of a mastaba. The architect's use of handmade bricks adds to this mix of contemporary and ancient, creating the sense that visitors have stumbled across a ruin hidden in the scrub.
Taller de Arquitectura X, led by architect Alberto Kalach designed the Oaxaca hotel's 14 villas to do as little damage to the landscape as possible. No trees or plants were removed during the building's construction, and TAX brought in new greenery to fill otherwise empty spaces. The eco-hotel is powered entirely by solar, with the electrical system designed to reduce usage where possible. Rooms are cooled by innovative building techniques rather than air conditioning.
Interiors are purposefully bare, emphasising the raw materials the hotel is built from and the coastal views it enjoys – which guests can admire from glass-free openings in the building. Every villa has its own garden, outdoor show and pool to maintain guests' connection to the surroundings. Dinner is served outside at Hotel Terrestre's open-air restaurant. Villas start at $450 per night.
Carretera Salina Cruz- Pinotepa, 71983 Puerto Escondido, Oaxaca, Mexico