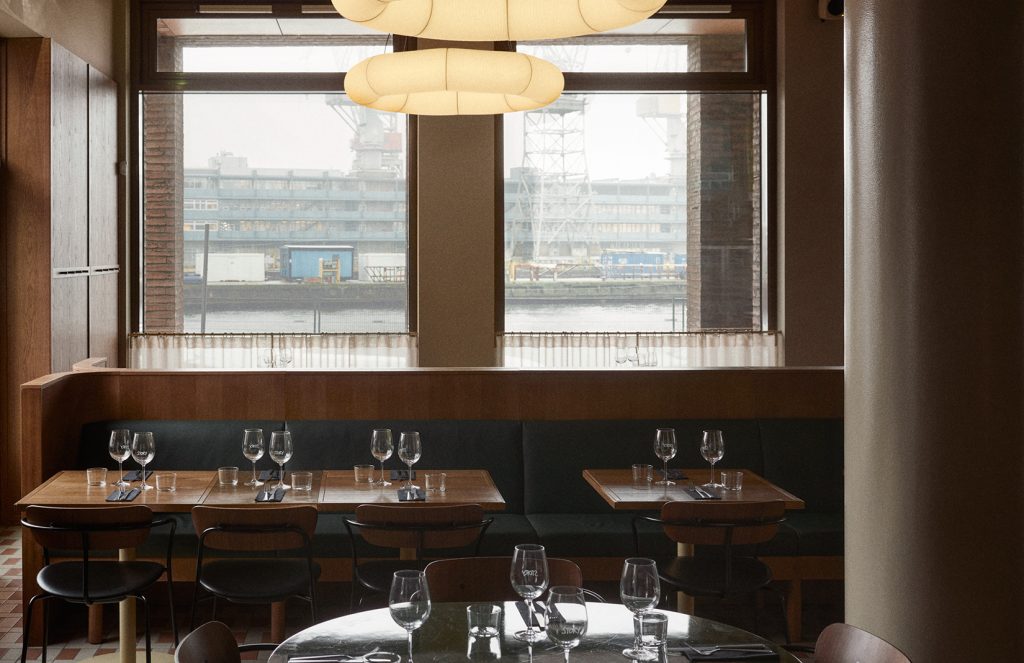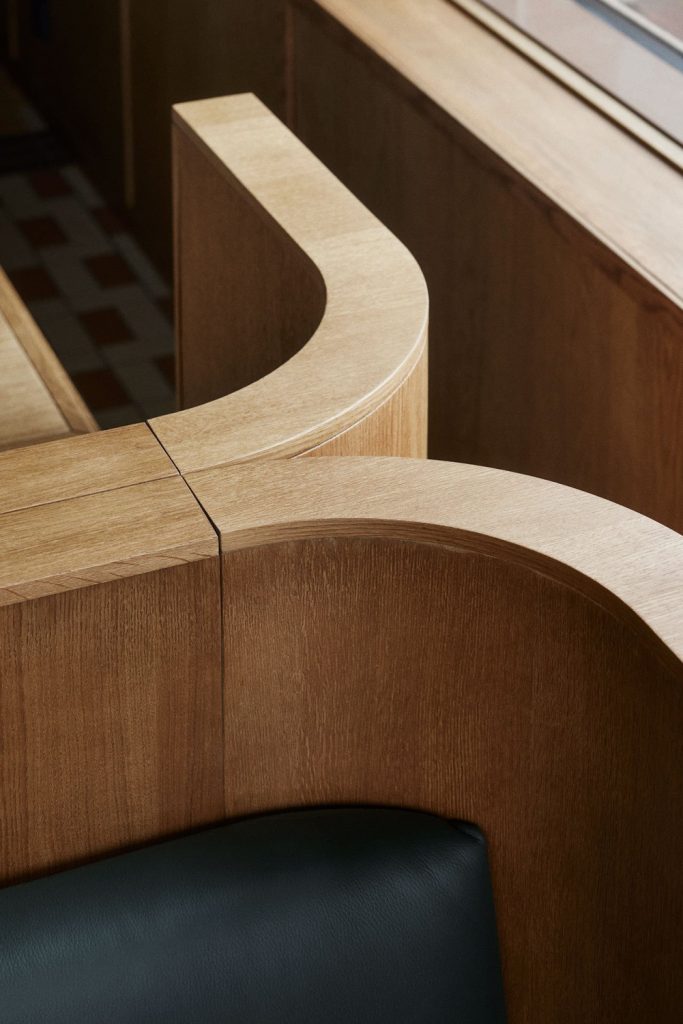 Joanna Laajisto designed this Helsinki pizza place, layering elements of the classic bistro against an industrial backdrop.
Exposed pipework and electrical systems crisscross the ceiling of Pikku Napoli, but it's a different story on the restaurant floor, where Laajisto has installed patterned tiles and a glossy black-and-white striped counter.
Marble and brass-wrapped tables, dining banquettes and the half curtain in the window have a classic bistro feel. Quirkier choices – such as the ring-shaped pendants – add a sense of eclecticism, while powder-coated steel and wood dining chairs cut through the nostalgia with a hint of industrialism.
Laajisto has designed several bespoke pieces for Pikku Napoli, including a set of lacquered tables – one of which is in a striking green and white stripe. Guests can order a classic margarita and a tiramisu to follow as they enjoy views of Helsinki's busy docks and shipyard.
Telakkakatu 14, 00150 Helsinki, Finland