Thatched buildings and shorefront hales imbue Big Island's Kona Village with Hawaiian tradition – a welcome sign the resort is back for business after tsunami damage forced it to close in 2011.
Walker Warner Architects and NICOLEHOLLIS led the renovation of the Kahuwai Bay site, focusing on salvaging and re-using materials from the resort's damaged buildings and developing an architectural language that feels very much at home on the island.
Kona Village's bungalows – many of which were wrecked in the 2011 tsunami – have been sustainably rebuilt, with the design team maintaining much of their original appearance. Oversized lanais allow guests to take in ocean, lagoon or mountain views, while wood-lined interiors create a supremely soothing backdrop.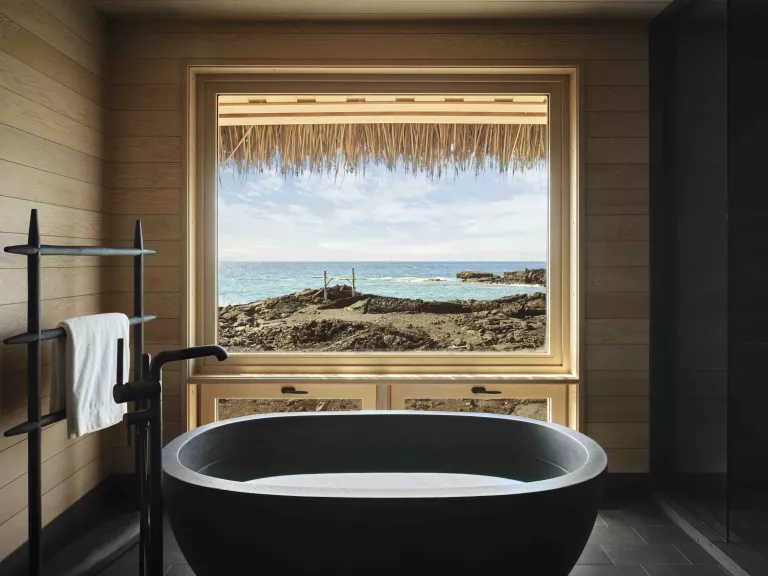 Each of the lodges features one-off pieces by Hawaiian artists and designers, as well as textiles and rugs rooted in traditional Hawaiian design and craft. Kona Village has also developed close relationships with the Big Island's farmers and fishermen, who provide 70% of the ingredients used in the resort.
As well as two on-site restaurants, the resort offers two bars – one housed in a shipwrecked sailboat, retrieved from the bottom of the bay – and a spa, built into the lava flow of the island and overlooking Mauna Kea volcano.
Rooms at Kona Village start at around $1,700 per night. See more of the revitalised Hawaiian resort in the gallery above.