Sian Ka'an means 'portal of light' in the Mayan language, and this protected UNESCO heritage site in Tulum is home to lush tropical jungle, pristine beaches – and now a shimmering brutalist hideaway.
Casa Bautista was designed by Mexico City practice Productora as a 'living sculpture' cast in a blue-hued concrete – a homage to the sea and sky – and glistening with shades of soft turquoise, grey and cerulean that catches the sun. At night, its bluish form takes on a purple tint.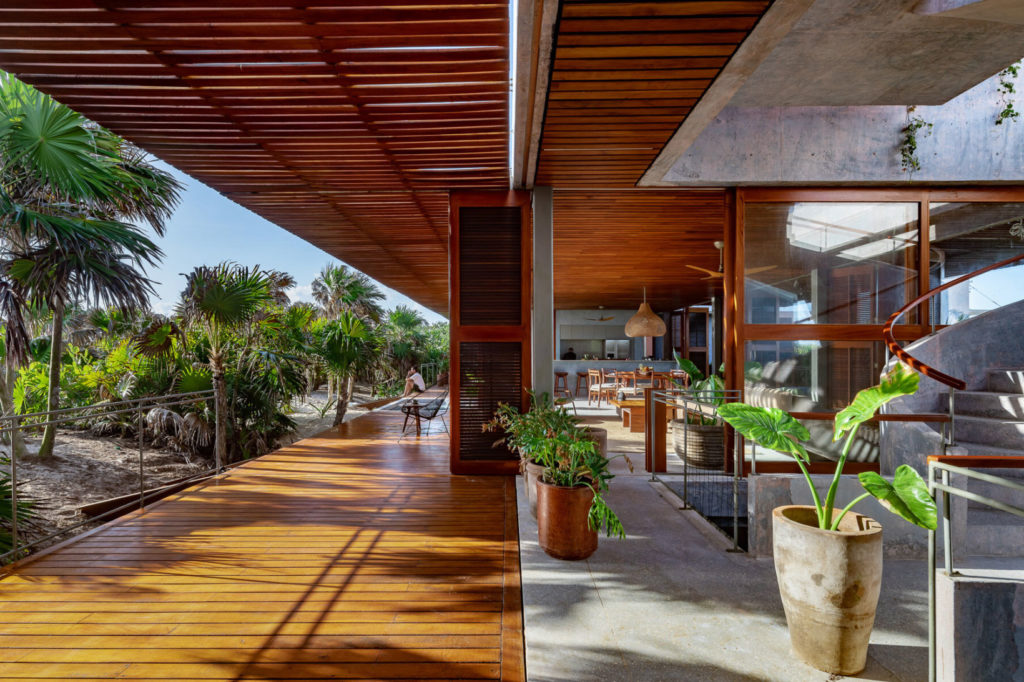 The five-bedroom jungle home – available to rent directly, with price on application – sits 2.8km south of the Tulum gate, hidden by dense vegetation. Because of its protected location in the reserve, planning restrictions determined the villa could only be 300 sq m and as tall as the tree canopy.
Maximising this 8-metre height is a colossal concrete staircase, which corkscrews through the centre of the Mexican holiday home, connecting its three levels.
Timber pergolas wrap around the levels, softening its concrete hulk, while a rooftop pool and dining area peek across the tree canopy to the sea and sky beyond.