This Tulum holiday villa looks like it emerged fully formed, thanks to its smooth concrete construction and harmony with the tropical greenery around it.
Villa Petricor is conceived by tropical brutalism specialists CO-LAB Design Office and is located on a secluded, plant-screened patch of land not far from a private beach. Not only is it cloaked by greenery, but the Tulum holiday home is teasingly revealed through the openings in a decorative concrete block wall that encloses the property and its banana-plant fringed pool.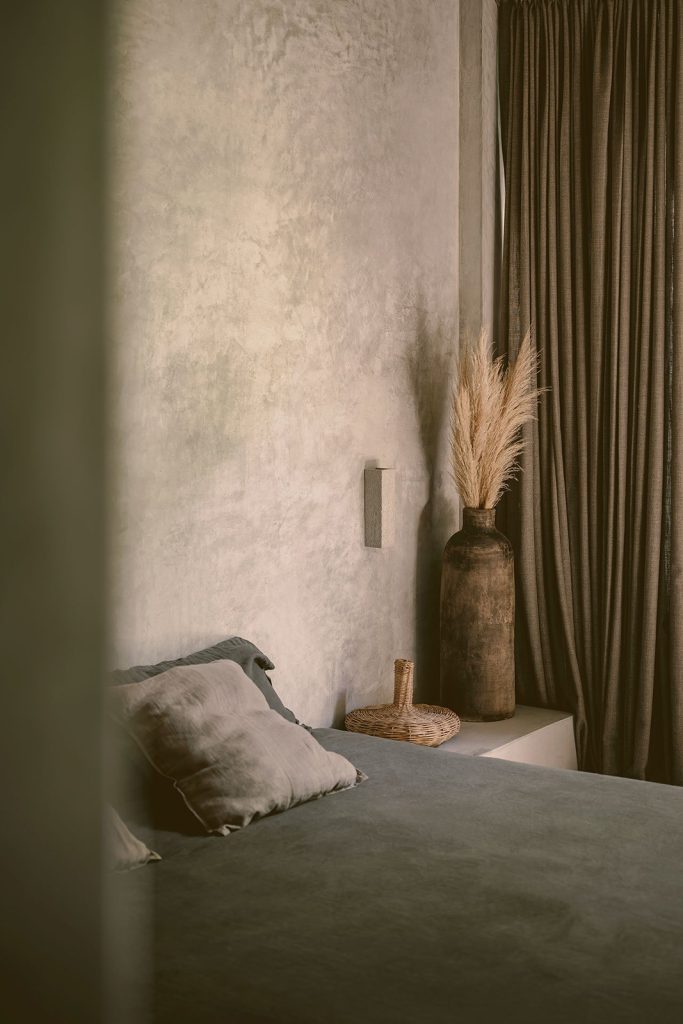 A sense of 'reveal' is also orchestrated by the villa's arch-shaped windows, which are carved into the villa's concrete facade, offering tantalising glimpses of the crisp concrete spaces within.
Swooping arches and crisp lines continue across the interior of the Mexican holiday home, which is bookable via Airbnb from £1,893 for a two-night stay. Rooms are decorated sparingly to let the villa's materials shine through, and counters and benches (also made of concrete look) like they've been pulled from the foundations of the house. These textured surfaces are contrasted by minimal wooden furniture and fittings and organic, earthy textiles.
Light pours into Villa Perticor, with the abundance of tropical plants casting shifting shadows and dappled light onto the interiors. Upstairs, a rainfall shower located under a light well lets guests experience showering outdoors, while each of the two bedrooms has its own terrace, complete with a hammock, for soaking up the sun.
CO-LAB has completed a number of projects in and around Tulum to date, including Luum Temple – an open-air yoga studio that hosts classes under a roof of woven bamboo and grass.