Architect Francis Kéré has designed a 'forest' of brightly coloured shelters at desert arts and music festival Coachella, inspired by the baobab tree.
Some of the 12 conical structures, dubbed Sarbalé ke, are up to 60-ft-tall. The pavilions act as landmarks for festival-goers, as well as providing social space and shade – a function shared by the baobab, which is native to Kéré's home country of Burkina Faso.
Explains the architect: 'In my culture, the baobab is the most important tree. It's giant, and it has multiple uses as food and medicine. It's the place where you get together, celebrate, and discuss. It also attracts animals. It is spiritual. Naturally, you will walk toward it.'
Coachella Valley Music and Arts Festival is celebrating its 20th anniversary in California.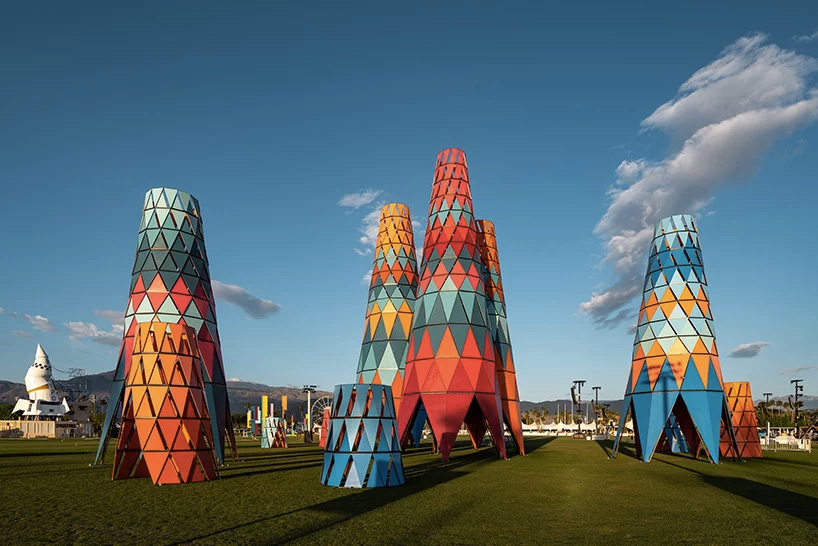 Read next: Francis Kéré's Serpentine Pavilion heads to Malaysia