This modular prefab is pitched as the grown-up sibling of tiny home living, and at 750 sq ft encourages its owners to 'only take what they need'.
Flex House costs from $150,000 and is the brainchild of Green Builder Media and Shelter Dynamics. The single-storey dwelling channels a postmodern vibe thanks to its curved roof, while smart home technology and solar panels mean the prefab can power itself.
Living spaces inside the eco-home – which comprises a reception, kitchen, bedroom and a second bedroom or study – all have high ceilings, arched doorways and clerestory windows.
Flex House is now in production with delivery times estimated between eight to twelve weeks.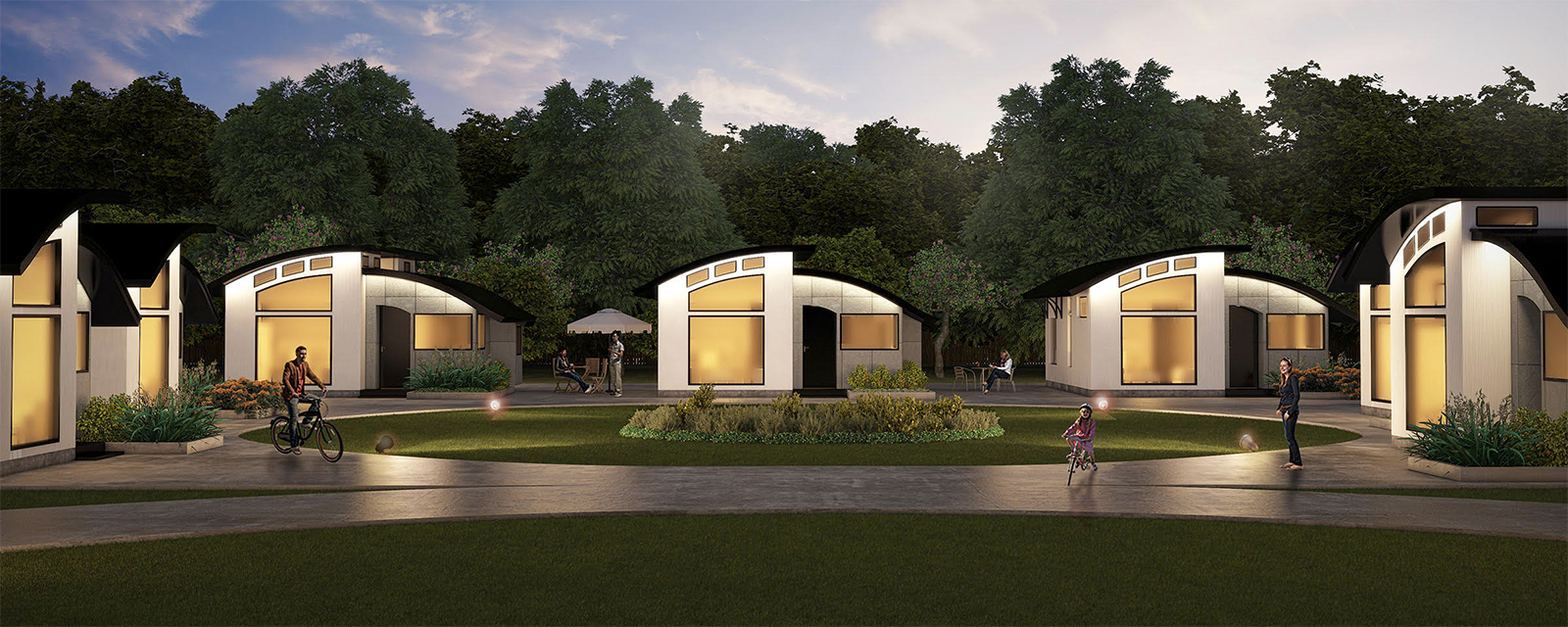 Read next:  BMW teams up with The North Face on a futuristic element-proof camper