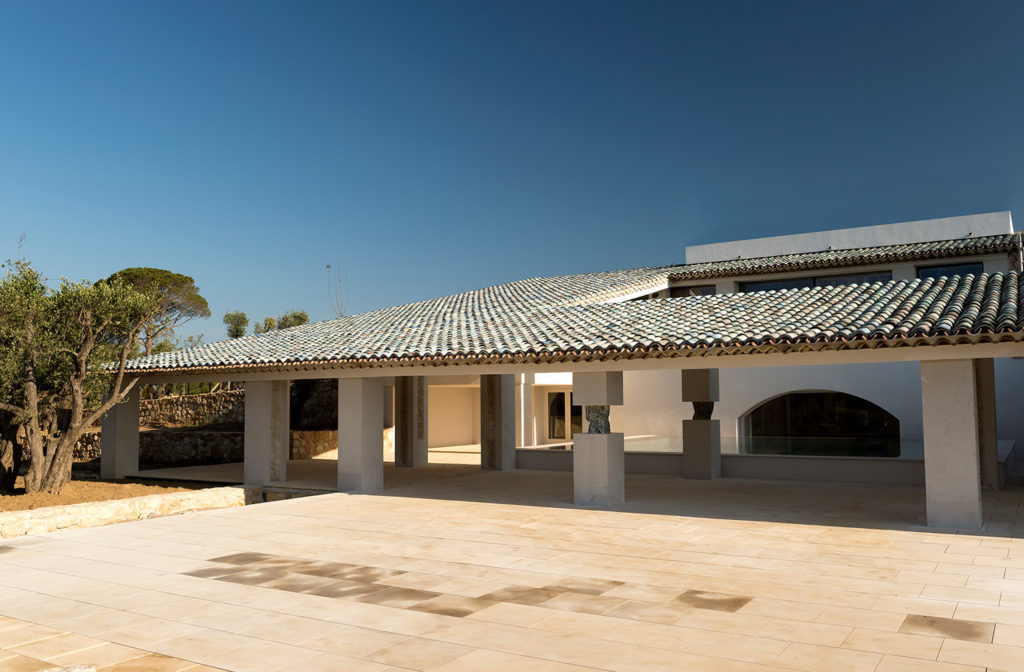 There's a new destination on the art map – the Mediterranean island of Porquerolles, which is now home to the Fondation Carmignac.
Over 300 pieces of contemporary art will be housed in the Fondation's Villa Carmignac, a revived Provençal farmhouse that has been renovated and expanded by Atelier Barani and GMAA. Opening tomorrow, it can only be reached by boat.
'An island is always an elsewhere,' says Charles Carmignac, director of the foundation. 'Here, by crossing over to the other side, we move away from the world, in order to better immerse ourselves in it. Porquerolles confronts us with some key questions. Both a National Park and a crowded site, the island puts into question mankind and its presence in the world.'
The farmhouse, which appeared in Jean-Luc Godard's film Pierrot le fou, sits at the centre of a National Park, on a protected site surrounded by forest and vineyards. In order to create display space for the Fondation Carmignac's sprawling collection, GMAA dug into the earth to excavate 2,000 sqm of cavernous exhibition galleries, leaving the surface seemingly untouched.
Fondation Carmignac's spaces join together in the shape of a cross, with a water-covered ceiling at the centre that bathes rooms below in dappled light. The villa's existing spaces have also been updated to meet museum standards.
Surrounding the villa is a 15-hectares sculpture garden designed by landscape architect Louis Benech.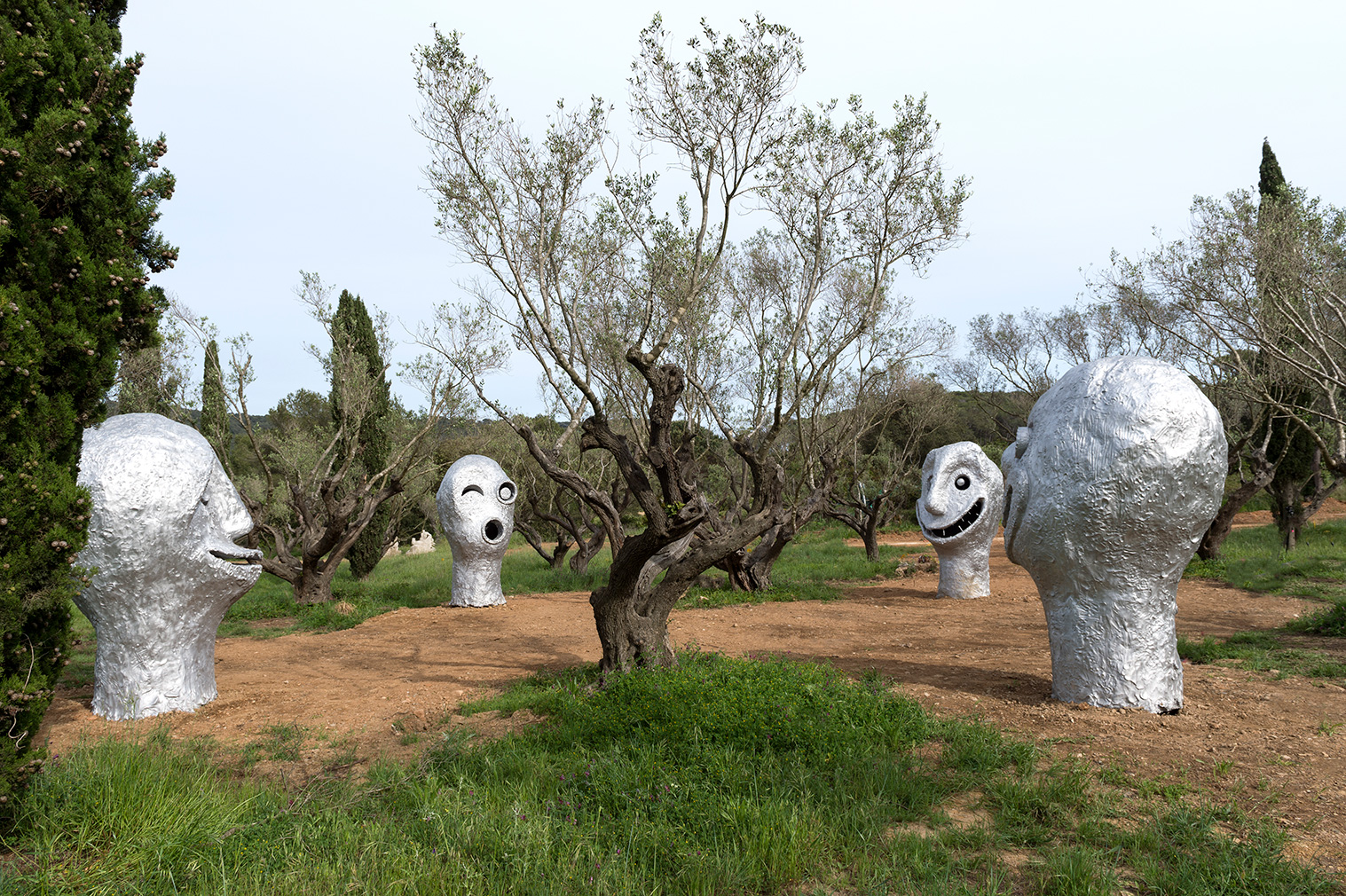 'The garden was designed as a "non-garden",' says Benech. 'A natural place in which we committed to create an equilibrium through subtraction and protection rather than addition.'
A small vineyard has been added at the north of the property, while olive trees have been replanted and native species preserved. Closer to the house, jacarandas have been planted alongside existing eucalyptus and mimosa trees to add an exotic twist.
Fondation Carmignac – whose collection largely comprises contemporary and Pop Art works – was established in 2000 by collector Edouard Carmignac. Its pieces were previously displayed at Carmignac Gestion's headquarters across Europe.
Inaugurating the museum is exhibition Sea of Desire which features around 70 pieces by Sandro Botticelli, Roy Lichtenstein, Andy Warhol, Gerhard Richter, Jeff Koons, and Jean-Michel Basquiat among others.
The Porquerolles space will host one exhibition per year, and Sea of Desire runs until 2 November, when the site is expected to close for the winter.
Read next:
9 inspiring artists' studios you can visit
Musée d'Arts de Nantes reopens after €48.8m expansion