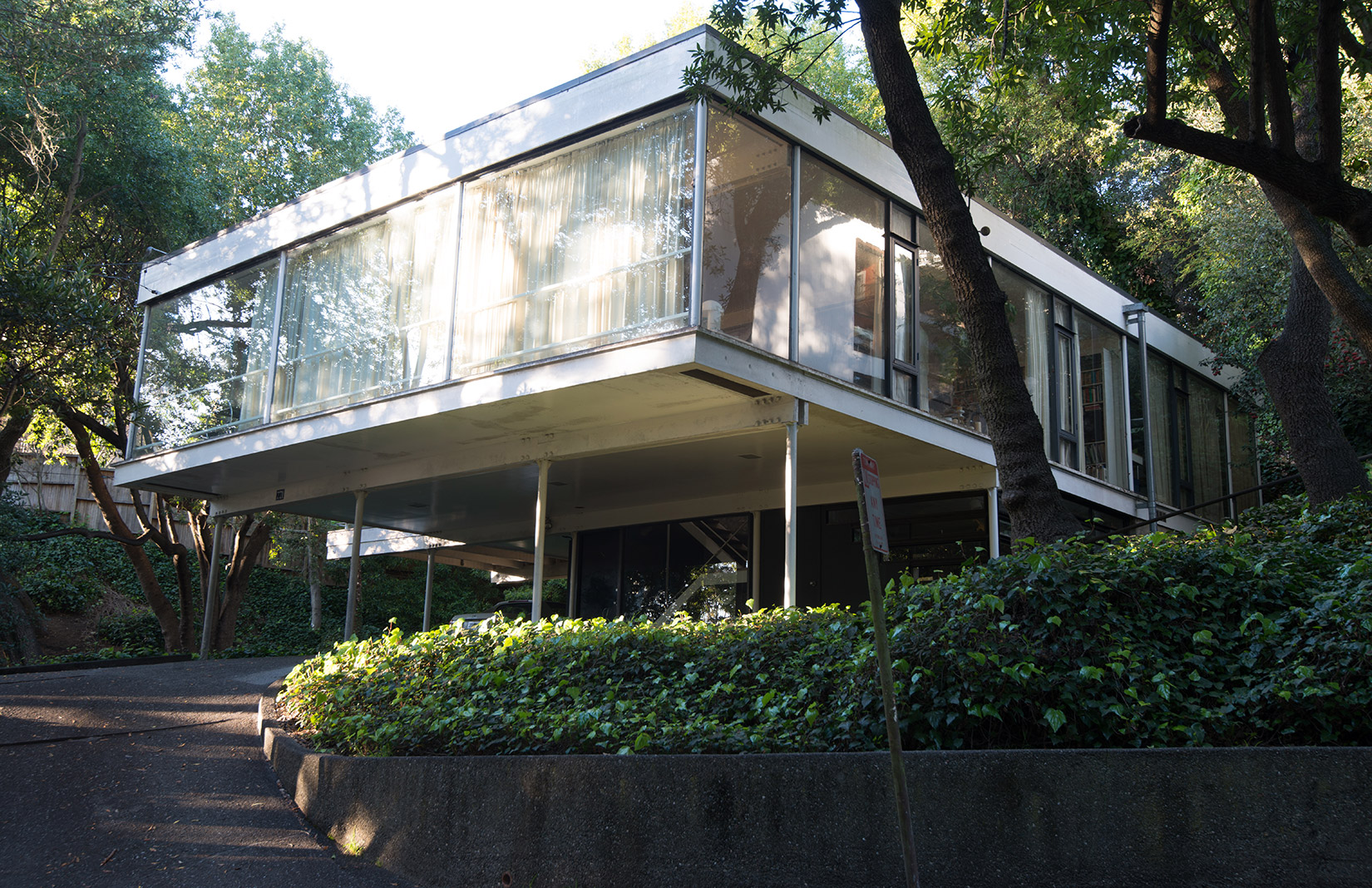 Donald Olsen's Berkley home is considered one of the Bay Area's most important Modernist landmarks – and now the International Style dwelling could be yours.
The California property – described as a glass box floating in trees – was built in 1954 by Donald Olsen for his family and it is the only private residence in the San Francisco Bay city listed on the National Register of Historic Places.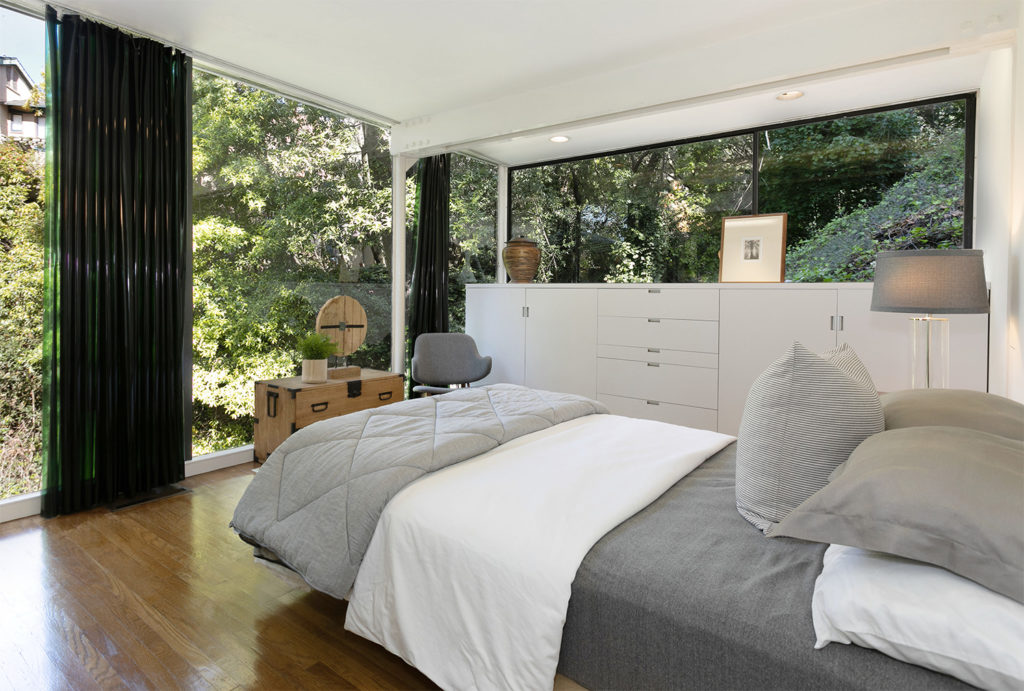 Its exterior has the rigid geometries and white rendered look of the International Style, influenced by Bauhaus design principles (Olsen studied under Walter Gropius at Harvard). Extensive glazing and a cantilevered top floor supported on thin piles, which appears to float above the ground in its wooded surroundings.
Inside, a floating staircase lit by clerestory windows leads to the sun-drenched first floor – an open-plan living room with views of its serene sylvan setting in all directions. Adjoining balconies put tree foliage within touching distance.
The three-bedroom Berkeley home – on sale for $1.495m with The Grubb & Co. Realtors – comes with an original mural by 20th-century American artist Claire Falkenstein in its entrance hall.