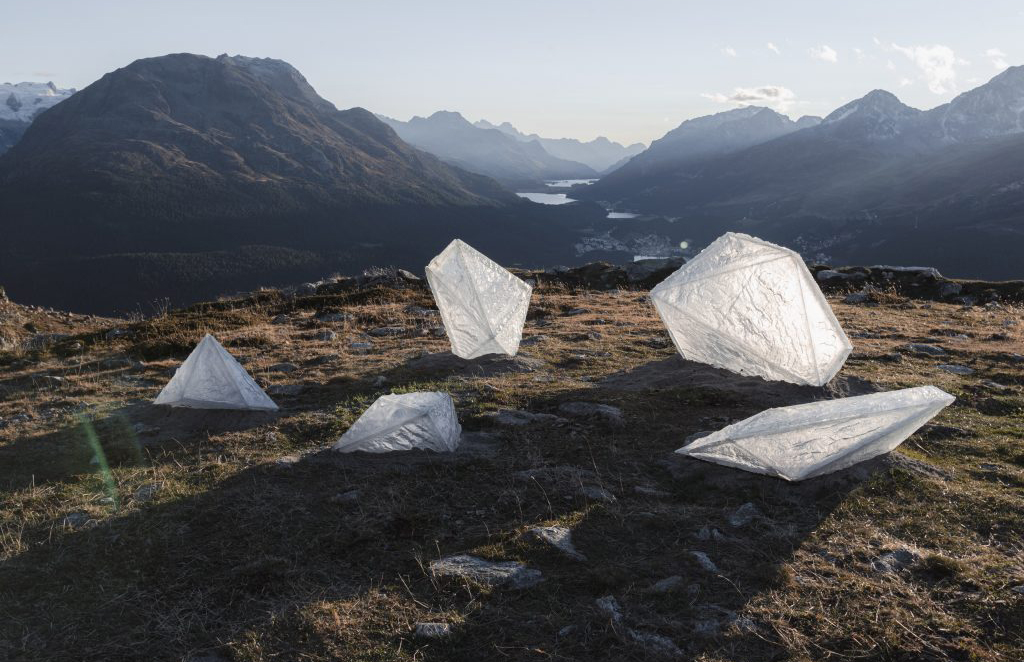 Prompted by the world's disappearing glaciers, Douglas Mandry's Gravity Flow is a ring of seemingly frozen monoliths located atop a mountain in Switzerland's Engadine region.
They might look like vast, icy splinters, but the shards are made using recycled glass – chosen by the Swiss artist for its omnipresence in our everyday lives and its 'ambiguous' physical state.
Prior to creating the installation, Mandry spent time with the glaciology department at the university of ETH Zürich, where he came across the term 'gravity flow' – describing the way ice is carved by the movement of water.
Each of the sculptures echoes a cavity found beneath a glacier, based on digital models made by lowering a 3D scanner into these spaces. These hollows are created by meltwater, which has increased due to climate change.
The artwork is on display for the next 12 months, but visitors must hike up Engadine's Muottas Muragl summit to appreciate the Alpine artwork in person.