Hunkering down among the scrub-covered moorland of Scotland's Rhinns of Kells hills in Dumfries and Galloway, this RIBA-award-winning Scottish property by Simon Winstanley celebrates the landscape inside and out.
Winstanley designed the Dalry eco home, known as The Houl, in 2009, and it picked up a RIBA award in 2011 for its innovative sustainable design. The 'long house' is built into a natural concave in the hillside, protecting it from the elements, while its zinc roofline mimics the incline of the slope, continuing the organic geometry of the site. Moreover, it achieves 'net zero carbon' standards thanks to its insulation and heat-recover system, with power provided by the house's wind turbine and solar photovoltaic panels.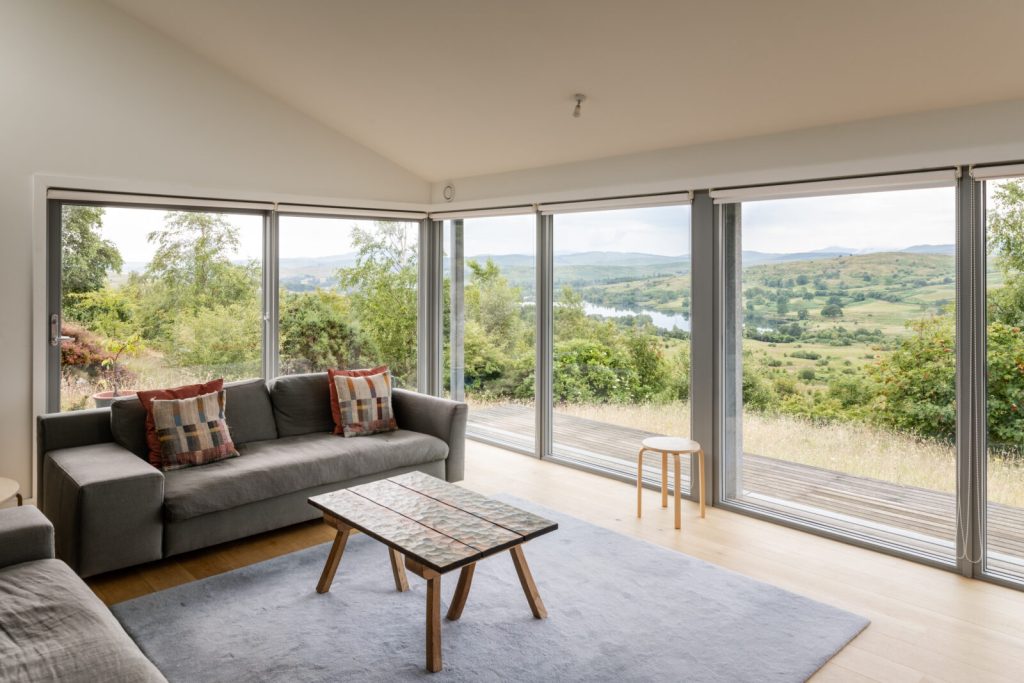 Floor-to-ceiling glass panels are used across the Scottish property to capture views of the hills from every room. Triple-glazed, they amplify the energy efficiency of the three-bedroom property and bed it within its spectacular setting by heightening the relationship between indoor and outdoor spaces.
It's easy to imagine evenings cosied up in the living room, a big log burning in the orange stove – the primary intervention in the otherwise minimalist space – while watching the clouds roll overhead.
The Modern House is listing the 14-acre Scottish property, which is 20 miles north of Castle Douglas, for £800,000. The Galloway Dark Sky forest, fabled for its excellent stargazing conditions, is nearby, while Glasgow is around a 90-minute drive away.