From one black cottage to another… this time on the northwest tip of Denmark's Zealand.
This freshly completed coastal cottage is a masterclass in Scandi design, with golden pine-encased interiors wrapped in a black timber shell. The Zealand property is close to the harbour town of Yderby Lyng and sits atop a hilly slope, just 150 metres from the peninsula's famous sandbanks, which are popular with bathers during warmer months.
Rectangular rooms are arranged in an open horseshoe to maximise the beach home's 720 sq ft floorplan, with bespoke carpentry and build-ins honing a rustic minimalist vibe. Large windows capture views towards the sea or the cottage's gardens, which are teeming with mature plants and a mix of sunny and shaded patios with fire pits positioned to maximise views of the Kattegat Sea.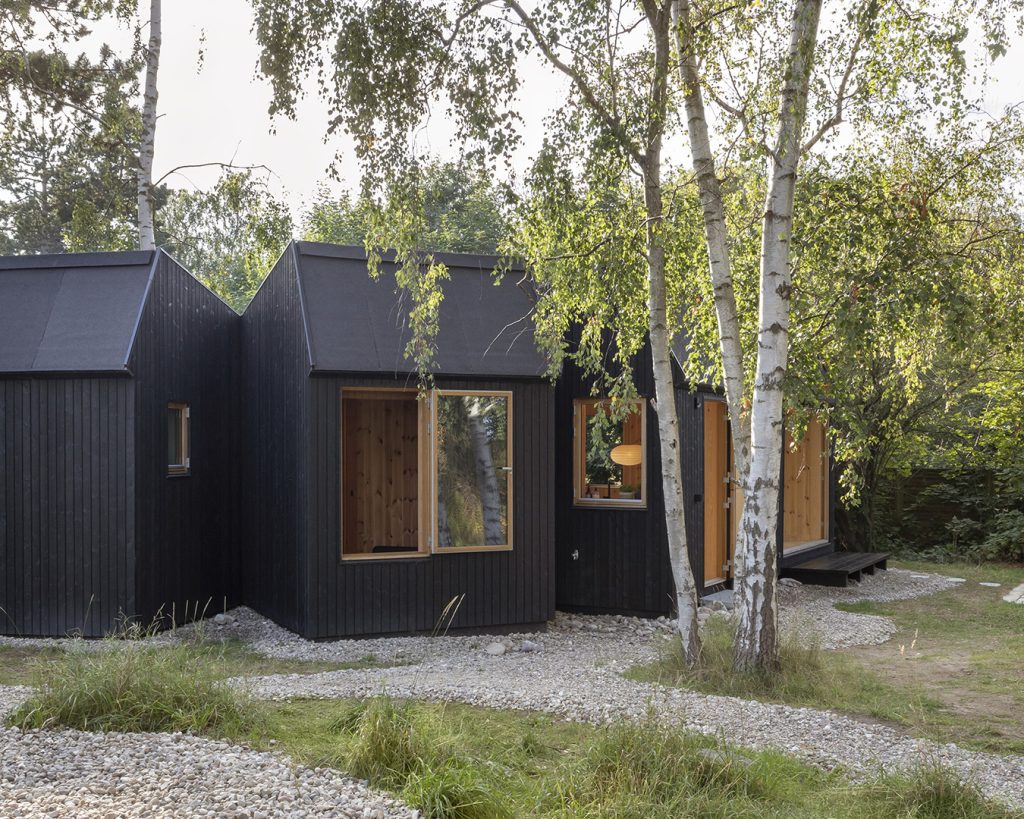 Adam Schnack is listing the Danish property for 3.55m DKK (around €470,000).
According to the agent, the coastal cottage is a 'tribute' to design studio POINT Arckitekter – honoured for the house's typology at its 2018 exhibition at the Danish Architecture Center.