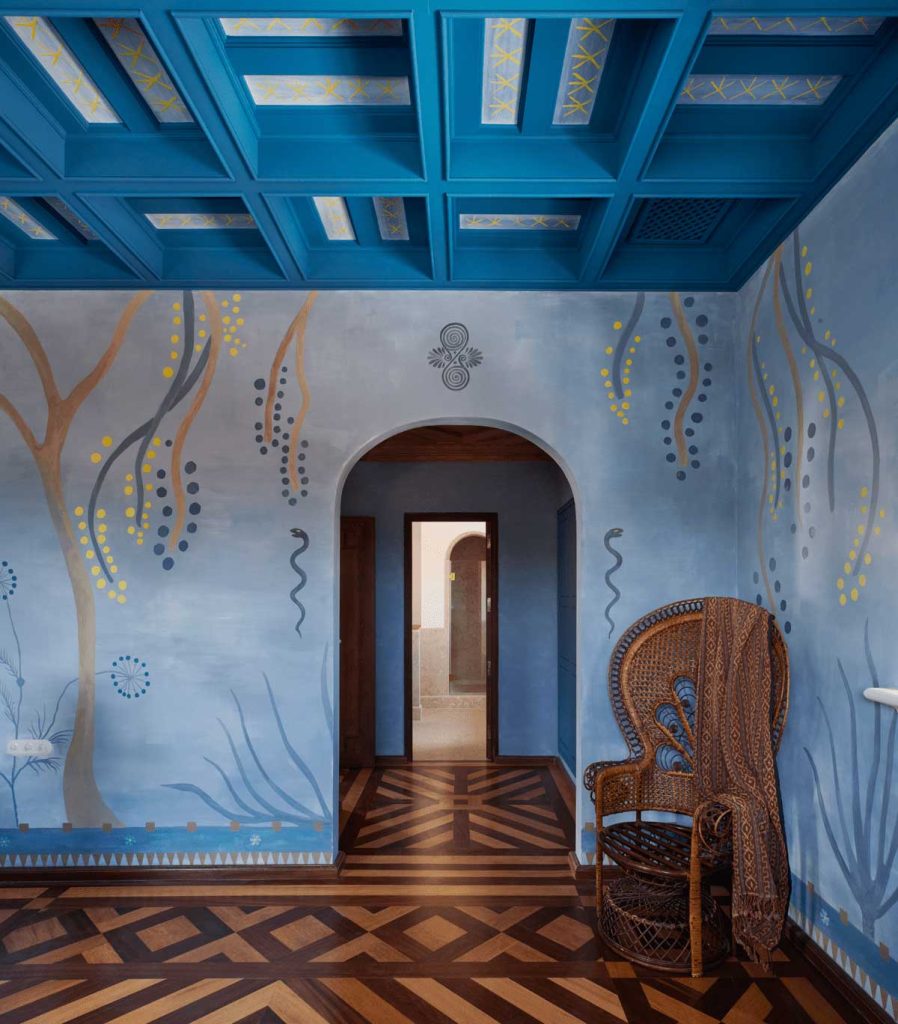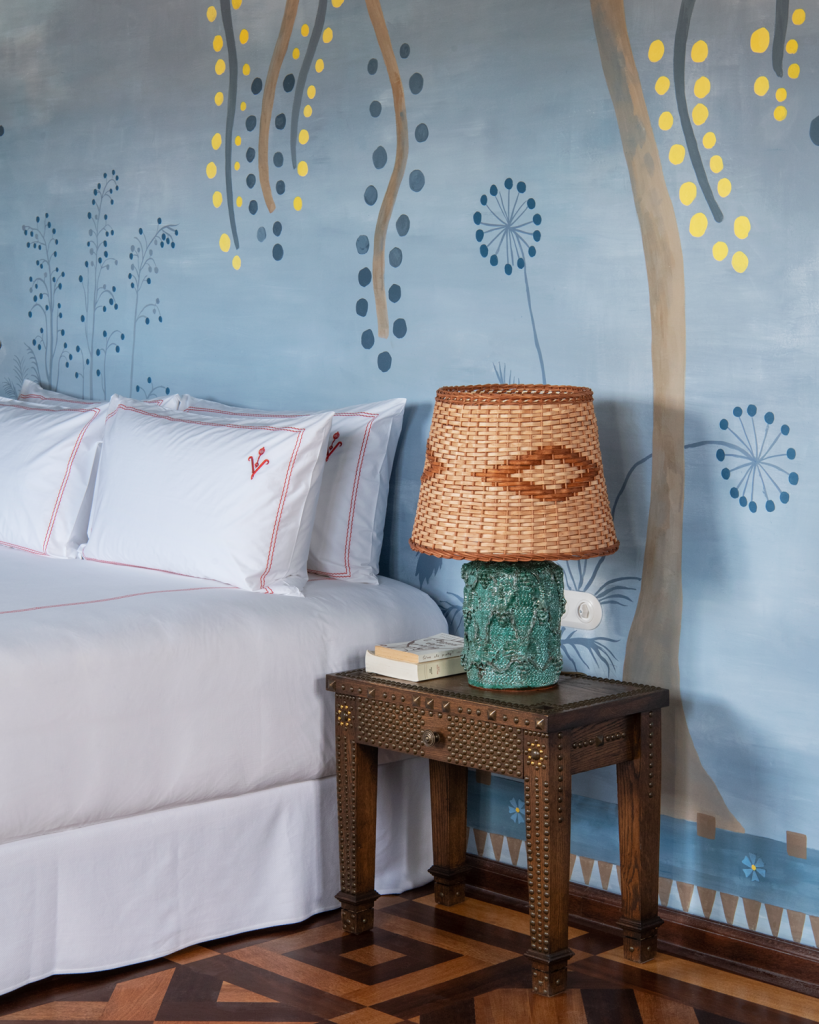 No detail has been spared at Vermelho Melides, which brings Christian Louboutin's trademark design touch to the world of hospitality.
Located in the coastal village of Melides in Portugal, the boutique hotel is the first of its kind opened by Louboutin – although rumours suggest he's planning several more in the region, including one next to Lagoa de Melides, slated for 2024.
He partnered with architect Madalena Caiado on the hotel, fittingly named after the Portuguese word for red. Its whitewashed exterior is right at home in Melides, blending in with the region's vernacular architecture; however, it's a different story inside.
Louboutin has commissioned sculptors, painters, tile-makers and a long list of other craftspeople to imbue the hotel with unique design details such as hand-painted frescoes and sculpted facades. He couldn't resist adding a few recognisable Louboutin easter eggs in the form of slippers embroidered in his label's striking red.
Each of the hotel's 13 rooms is different, and all are home to artwork handpicked by the shoemaker. Vermelho also has a natural pool and garden and an extravagant lounge space that brings in influences and design pieces from around the world. Rooms start from $380 per night.
R. Dr. Evaristo Sousa Gago 2, Melides 7570-635, Portugal