The story of a legendary gourmet and the geometric shapes of traditional Chinese landscape gardening lent inspiration to Taipei's Ji Pin Restaurant, where diners are veiled by transparent fabric halos.
Statues and images of mythological characters fill the restaurant's lobby. Designer Jmarvel Interior Design studio says the entire space is inspired by the 'gourmet spirit' of Su Dongpo – a writer, poet, sage and calligrapher known for the many dishes he created. Prose and poetry written by the literary figure also adorn the Taipei restaurant's walls.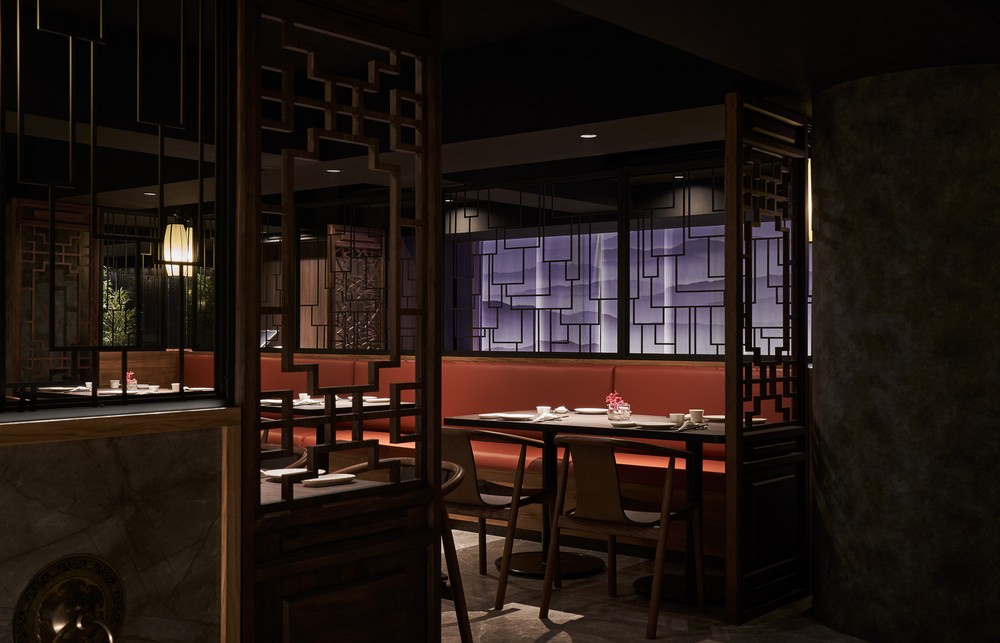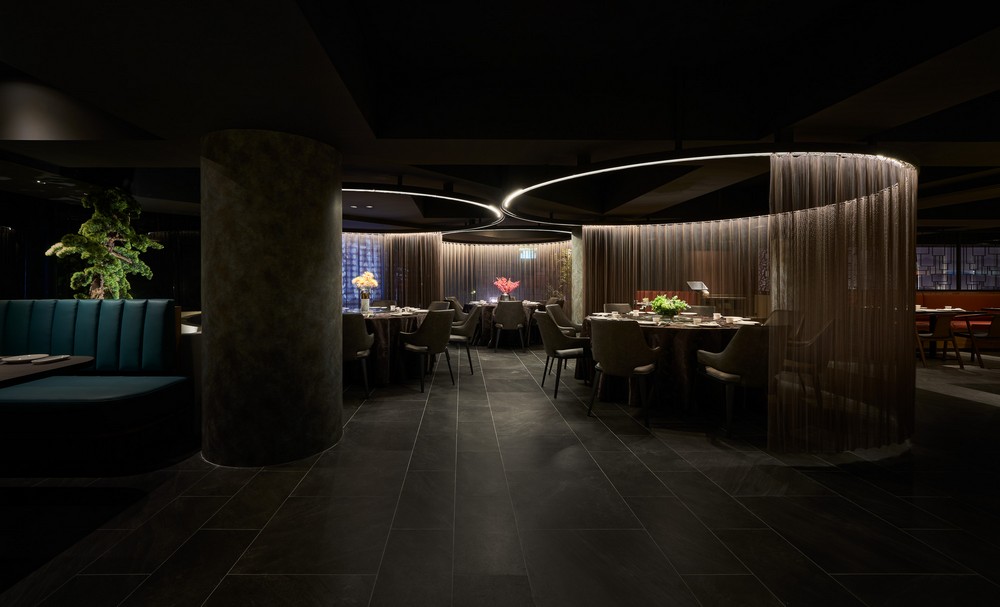 Ji Pin is decked out in a dark palette of colours, lit only by dim wall lamps and huge overhead loops that spotlight tables surrounded by curtains. Columns and partitions are painted to resemble oxidised, ancient bronze.
The studio has arranged the dining room using principals typically saved for the design of Chinese gardens. Corridors that block and reveal views of the space, creating a 'winding' path for guests that gives them time to appreciate the restaurant's many patterned walls and doorways.
No. 236號, Section 4, Xinyi Road, Da'an District, Taipei City, Taiwan 106