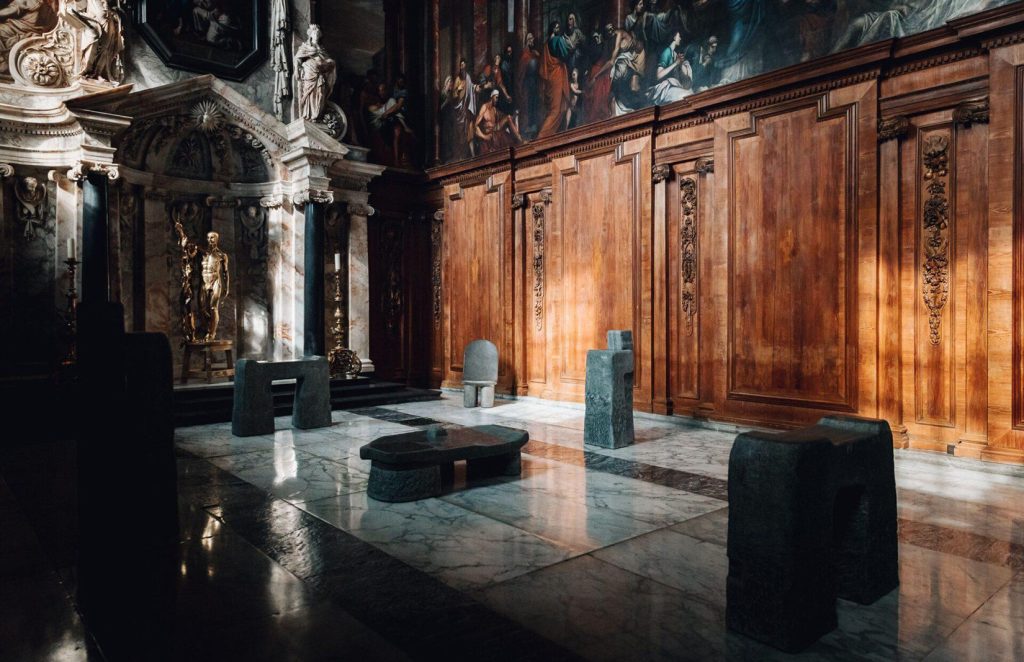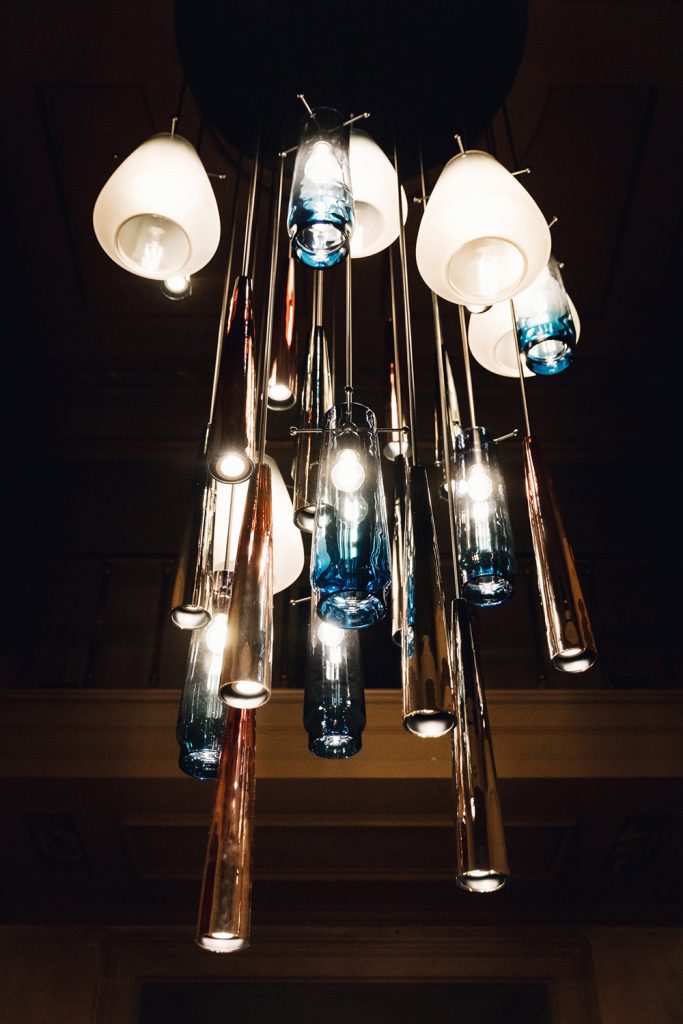 Modern and historic furniture and objects sit shoulder to shoulder in Chatsworth House's expansive exhibition, Mirror Mirror: Reflections on Design.
Co-curator Glenn Adamson (formerly the director of the Museum of Arts and Design, New York) has put original works from the Grade I-listed stately home's 500-year history in dialogue with recent and freshly commissioned pieces by 16 international designers, Ini Archibong, Michael Anastassiades, Wendell Castle, Andile Dyalvane, Ndidi Ekubia, Najla El Zein, Formafantasma, Joris Laarman, Max Lamb, Fernando Laposse, Jay Sae Jung Oh, Samuel Ross, Chris Schanck, Ettore Sottsass, Faye Toogood, and Joseph Walsh.
While Chatsworth House dates back to the 17th century, some objects in its collection go back as far as 4,000 years ago.
In the chapel, Faye Toogood has installed monolithic Purbeck marble furniture – her Lode, Trove and Plot designs – that nods to a set of neolithic standing stones found nearby. She's also installed a giant dining table fabricated from oak in the Oak Room, offering an exchange of materials across the centuries, playing with form, shape and proportion to express a sense of modernity.
Odds are you've encountered photographs of Mexican designer Fernando Laposse's giant fluffy wardrobe percolating their way through social media. The yeti-like armoire injects a sense of playfulness into the otherwise austere bedroom chamber.
Jay Sae Jung Oh has created an elaborate throne chair, wrapped in broken instruments, for Chatsworth's music room, while Max Lamb has created two cedar chairs whose postmodern shapes riff on the curves and proportions of their Regency predecessors.
Switzerland-based US designer Ini Archibong's hanging chandelier, 'Dark Vernus', is suspended in a vaulted vestibule above two 19th-century bronze busts of an African man and woman by French sculptor Charles-Henri Cordier from Chatsworth's collection. While not engaging directly with Cordier's exoticised and problematic artworks, Archibong's installation physically rises above them and fills the gallery with a custom-composed soundtrack.
Mirror Mirror: Reflections on Design is produced in collaboration with Friedman Benda with support from Salon 94 Design and Adrian Sassoon. It runs until 1 October 2023, with tickets priced from £28.50 for the house and garden.