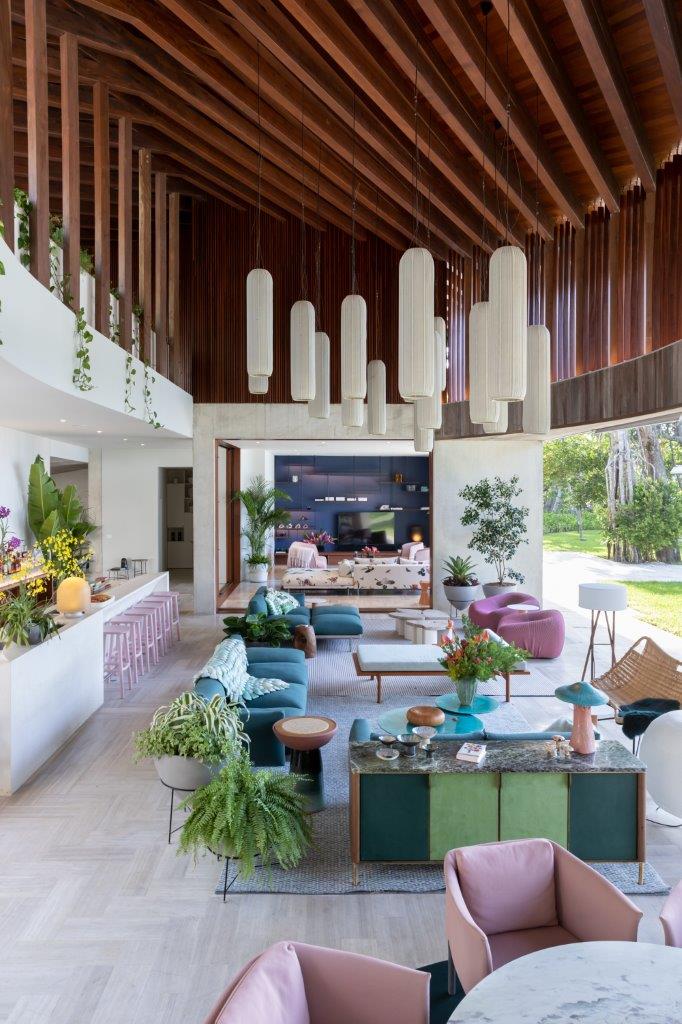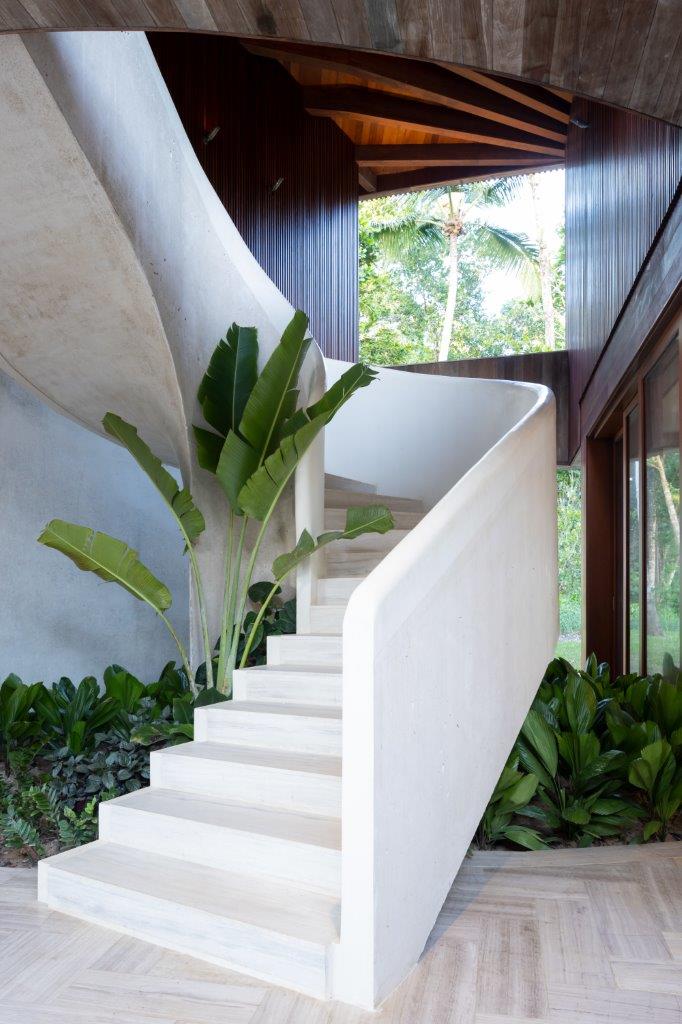 Set on the Dominican Republic's Playa Grande, Casa Las Olas is a vast holiday home that opens up onto the shorefront.
New York architecture studio Young Projects designed the 20,000-sq-ft property, which contains two separate guest houses as well as a yoga pavilion. Casa Las Olas's communal spaces wrap around a central courtyard framing 'postcard' views of the sea and horizon. Guests can enjoy breakfast in a sunken seating area, located beneath a huge, vine-covered tree.
Young Projects designed the home to harmonise with its jungle surroundings, pouring the concrete for the courtyard into a formwork of stems and creating a roof with exposed scissor trusses that graze the canopy without disrupting it.
Each of Casa Las Olas's seven bedrooms is situated to make the most of the views, with the home's master bedroom including its own meditation nook and yoga platform. The interiors feature splashes of teal and emerald, contrasted by wooden panelling and alabaster floors.
Guests looking for more of a wellness retreat can head straight to Casa Las Olas's Rock House – a beach-side structure designed to resemble stone ruins, but actually home to a massage space, underground sauna, cold plunge pool and treatment room. There's also the open-air yoga pavilion, bounded on all sides by water.
Casa Las Olas is available to rent directly, with price on request.