Studio Modijefsky has brightened up Amsterdam restaurant Bonnie, with a top-to-toe refurb that plays with traditional bistro interiors.
Having served the city for 119 years, the bistro – formerly known as Cafe Bos – needed a new look, albeit one that respected the historic fabric of the building. Studio Modijefsky decided to emphasise the newly named Bonnie's high ceilings and arched windows, which frame golden stained glass.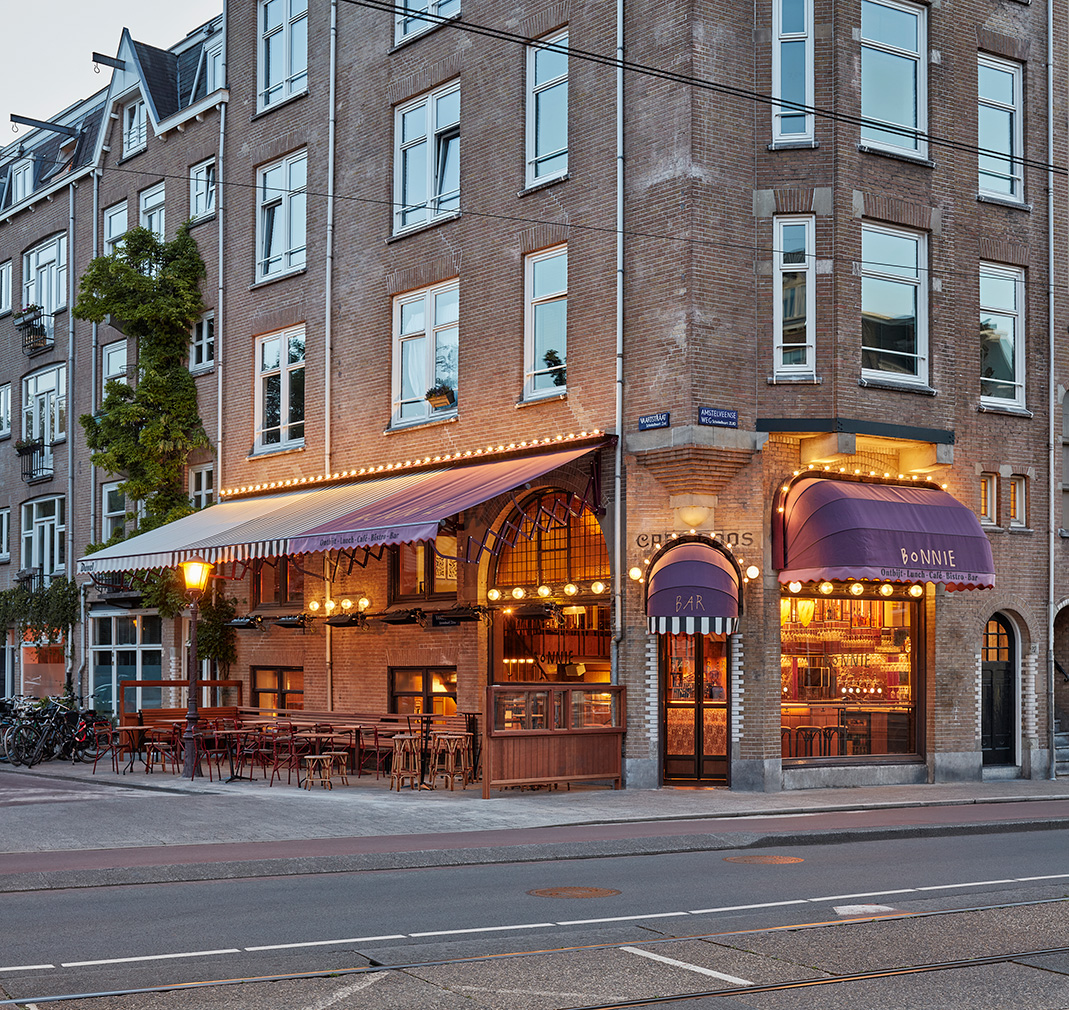 The studio introduced some classic elements as part of the overhaul, installing mirrors, graphic patterned tiles and plenty of wooden panelling – all designed to create a warm, welcoming atmosphere. The bar echoes the curves of the windows, covered in glossy purple tiles and framed in neon lighting. Neon arches also appear on the ceilings of the space.
Bonnie's traditional furniture is inset with subtle twists such as built-in chess boards or polygonal-shaped tops. Burgundy benches, stools, and painted ceilings complete the 'warmly familiar' space.
'Bonnie is a nod to the past, celebrating all the devoted bar owners who served drinks and listened to stories for longer than they can remember, making everyone feel instantly at ease,' says the studio.
Amstelveenseweg 226h, 1075 XT Amsterdam, Netherlands