Minimalist Buenos Aires restaurant Asadero celebrates materials with its textured, tactile interiors, which build on the pre-existing.
Argentine studio Chamber created the space in collaboration with IT-MET and Giusto Van Campenhout in the city's Olivos neighbourhood. Chamber took a 'less is more approach' to its interventions, choosing to respect decisions previously made in the space and instead marry old and new.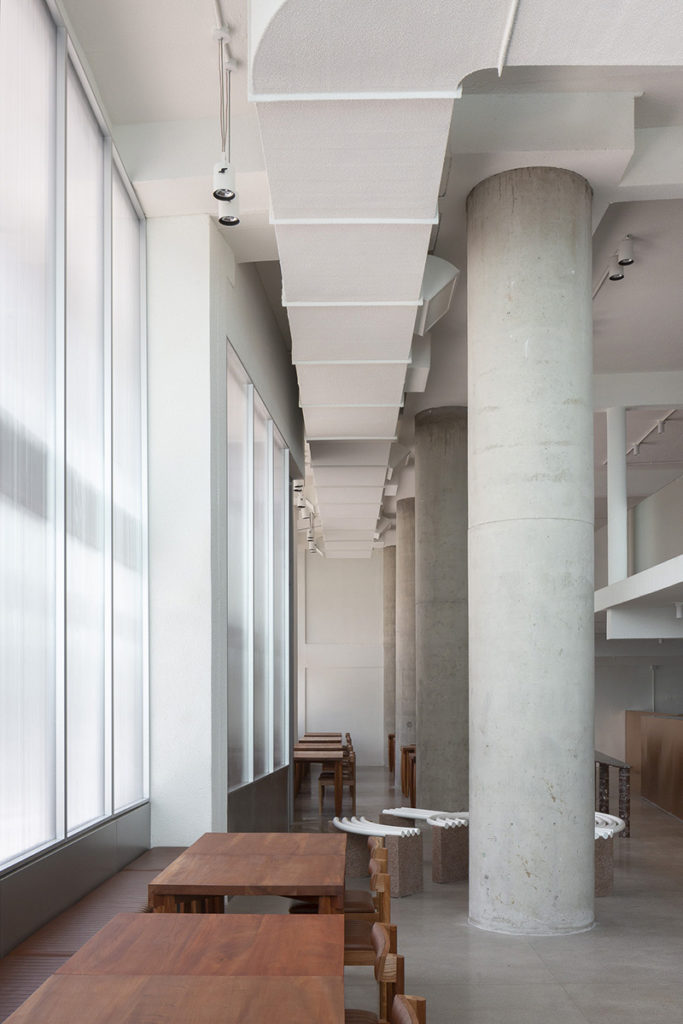 Says studio founder Juan García Mosqueda: 'Rather than adopting a tabula rasa approach, which would erase the inherited urban and commercial real estate decisions colliding at the site, Asadero's design was conceived as a series of formal, material and programmatic corrections to the existing conditions.'
Rounded concrete columns and polished concrete floors dominate the space, highlighting the restaurant's volume – verticality that's further emphasised by painted white walls.
Cedar tables and chairs inject warmth, as do the high, veined-marble bar tables, which also loosely divide the space and incorporate rounded shapes found elsewhere in the restaurant's bespoke interiors. Industrial ripostes come via copper, aluminium and stainless steel elements and lighting by Arturo Peruzzotti.
The result is a casual layering of materials and moments – what practice principal Juan de Mosqueda calls 'an ensamble of architectural elements' – and a space that nods to the broader architectural tapestry of Buenos Aires in general.
Corrientes 401, Olivos, Buenos Aires, Argentina