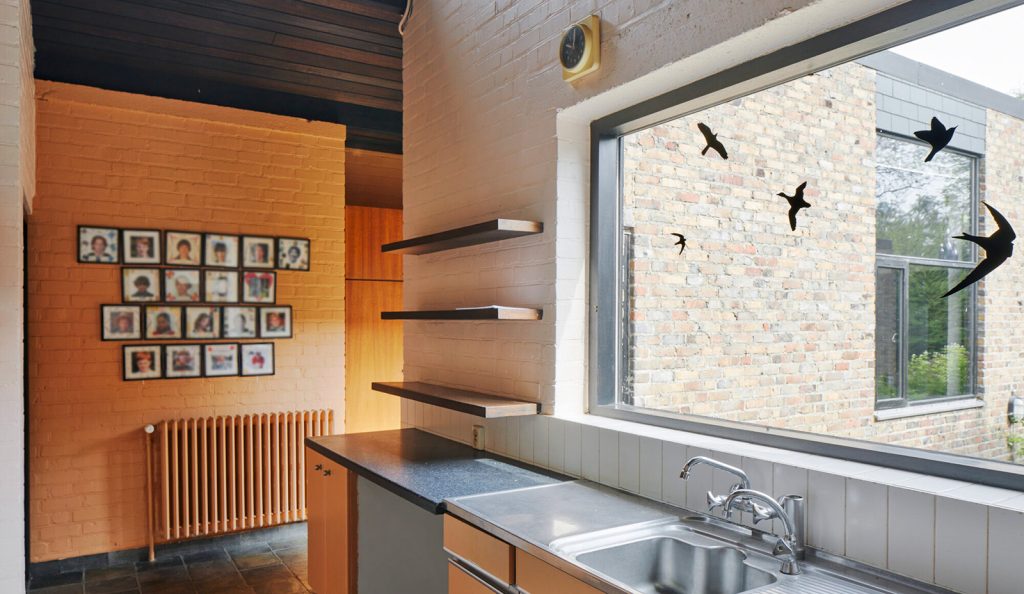 Rough textures and dark wood create the timeless interiors of this brutalist bungalow, designed in 1969 by Ignaas Deboutte outside Belgium's Roeselare.
The modernist Hooglede villa sits in rural surroundings, three miles from the Flemish city. Deboutte designed it as part of a trio of homes while working for the Bruges-based firm Groep Planning, which he co-founded in 1966.
House VT has a boxy brick structure and draws inspiration from the local vernacular with its deep, wide roof. It's completely hidden from the road and flows over two levels, with a lower half that splits into two wings around a courtyard. Lofty living spaces have stained tongue and groove ceilings and high windows with views over grazing land.
The West Flanders property has a quiet ambience, which recalls monastic architecture. This is created by its sober plastered walls with a coarse-textured finish. Accents come via painted brick, bare concrete, and square floor tiles with a wavy flagstone pattern.
Other highlights inside the Belgian house – now on sale for €895,000 via Architecten Woning – include the original kitchen, built-in wardrobes, and a chunky, freestanding brick-and-concrete fireplace.