RM Sotheby's will present the 'Black on Black Collection' at its Villa Erba sale in Lake Como on 20 May 2023 – showcasing five rare Ferrari Testarossa models from across a decade.
The Villa Erba sale has been held every two years since 2011 by the auction house in partnership with the Concorso d'Eleganza Villa d'Este. It attracts supercar enthusiasts from around the world and presents some of the most significant and exclusive vehicles, with the 'Black on Black Collection' as the centrepiece of the spring auction.
'As a marque which is synonymous with the colour red, black Ferraris are not only fewer in number, but it is also a colour which gives Ferrari cars a highly purposeful look,' said Sotheby's car specialist Stephan Knobloch. 'For me, a black Testarossa is the ultimate specification, and these five cars present a very rare opportunity.'
Prices for the legendary cars – immortalised in Miami Vice and the classic arcade game Out Run – have increased significantly in recent years as fans have come of age.
The Ferrari Testarossa was the last 12-cylinder model produced under the watch of Enzo Ferrari, and 'Testa Rossa' literally means 'red head', referring to the red-painted cam covers sported on its engines. It launched at the 1984 Paris Car Show and was a controversial design at the time, departing from its predecessor, the curvaceous boxer.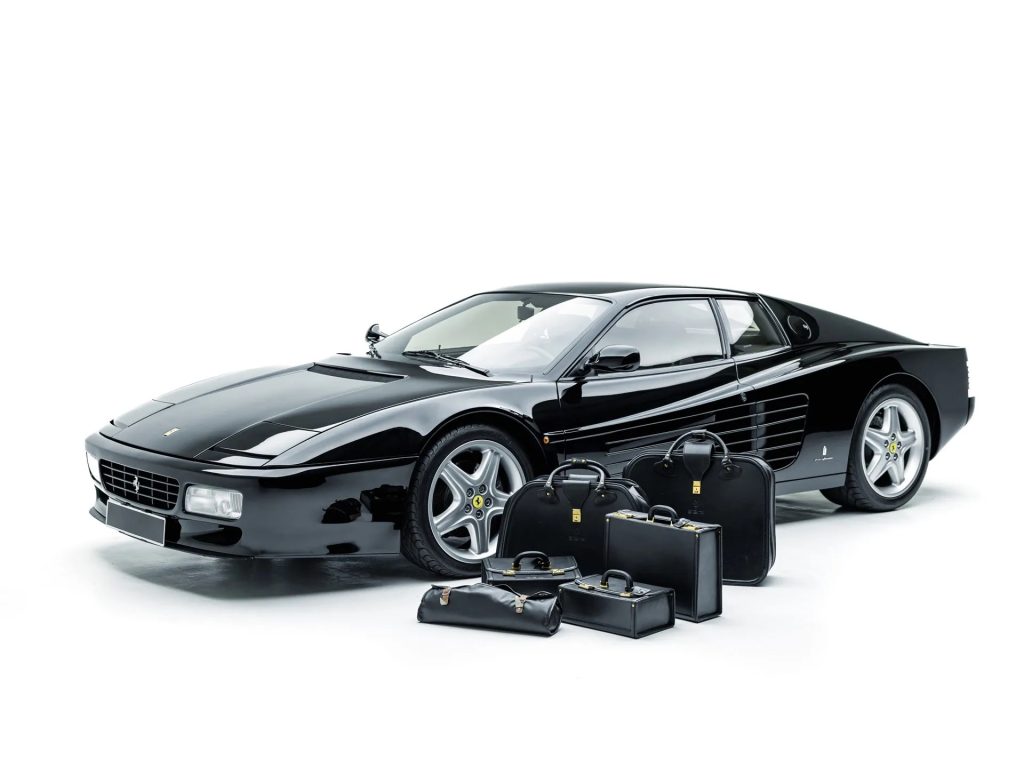 The Testarossa's now iconic side strakes were derided as 'cheese graters' by the press at the time. Designer Leonardo Fioravanti had initially tried to minimise the car's necessary side intakes, which could not be left gaping because of US safety legislation. Instead, he made them a statement piece and birthed an emblem of the late 1980s.
These five immaculate Testarossa, all with original leather luggage and tool rolls, showcase the range of the model across the decade. They're expected to fetch millions at auction, and all hail from a single collector.
The oldest car for sale is the 1986 Ferrari Testarossa 'Monospecchio', widely considered the most collectable, thanks to its signature design. Meanwhile, the newest is a 1996 F512M – one of only 501 made. It is the most valuable of the collection and is estimated to reach over £300,000 at the auction. See all the lots.