Wald caused a stir when it presented its prototype nomadic pavilion at Villa Medici in Rome in 2020, showcasing its stackable, flexible vision for expandable living.
Its Proto-Habitat is for sale exclusively via Architecture de Collection, starting from €180,000.
The sustainable prefabricated dwelling is inspired partly by Jean Prouvé's demountable houses, as well as ancient Roman aqueducts and arches found across the city. Wald has reinterpreted these neoclassical forms as flexible modules that can be stacked vertically or juxtaposed to create unique floor plans.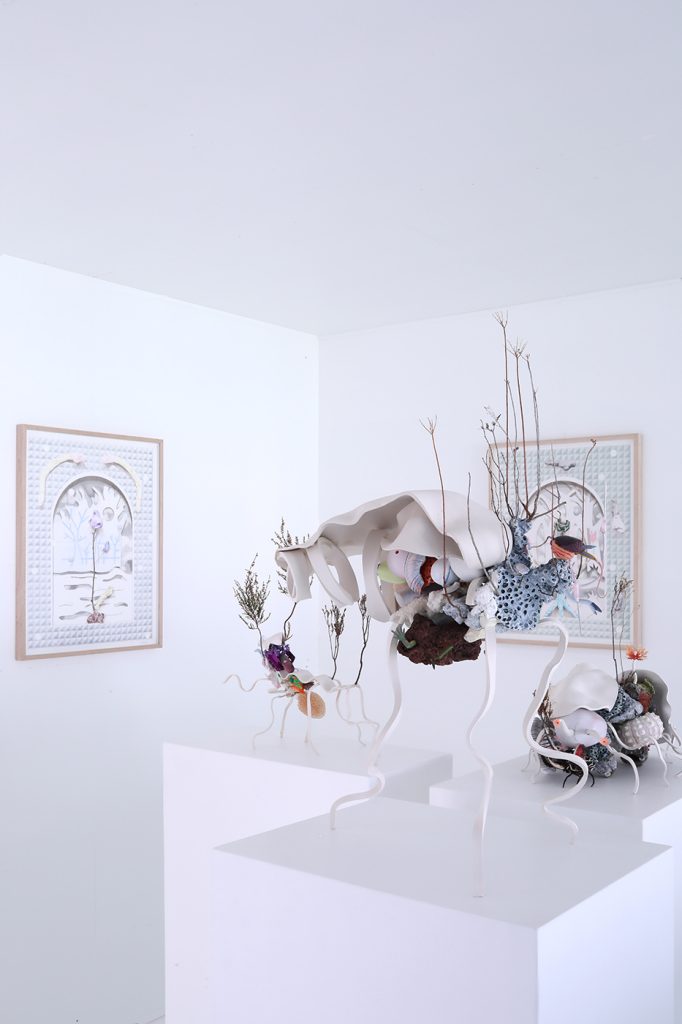 Proto-Habitat is made using oak, poplar, maritime pine and Douglas fir, and its basic version comprises living spaces set over three levels (covering a total surface of 85 sq m). The ground floor opens onto a terrace, with an interior staircase up to the mezzanine level above. Ladders access a top-floor winter garden, set beneath the wooden arches of the roof, which is covered in a waterproof micro-perforated membrane.
The eight-metre-high prefab requires little ground prep because it rests on light foundations, making it suitable for various terrains. The pop-up house is delivered to the site as a kit and is assembled by Wald's three-person team over five days. Just as crucially, it can be dismounted and transported on the back of a flatbed truck, offering a nomadic and adaptable home that can be restaged again and again.
The Proto-Habitat project has been selected for the 2022 edition of the Archinovo Prize. It is part of a trio of eco-homes developed by Wald founders Frédérique Barchelard and Flavien Menu. ProtoCAMPO and the SOLARproto houses are also available upon enquiry.