Sustainability is at the forefront of the Konga tiny home, which uses timber offcuts, upcycled materials and solar power to reduce its environmental impact.
The prefab cabin is the latest product from Konga, a Lithuanian company specialising in made-to-measure, handcrafted wooden kitchens. Its philosophy is all about reducing waste, which means the facade of each kitchen is made using a single, precision-cut oak log.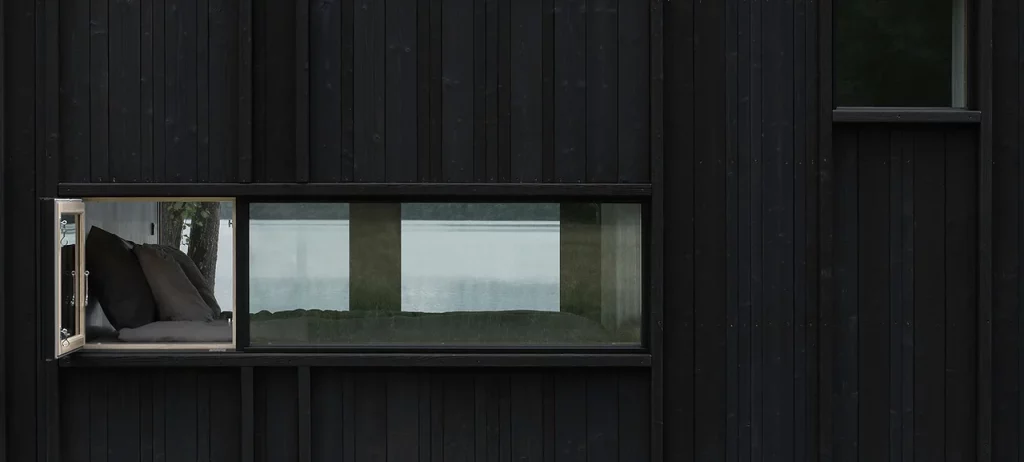 Konga has adopted a similar approach for its first tiny home, designed in partnership with Danish architect Mette Fredskild, a longtime collaborator of the company. The tiny home – which is priced on application – arrives fully furnished. Charred wood cladding on the exterior lends the cabin a minimalist, Scandi look and contrasts the oak-panelled interior, outfitted with space-saving cabinetry, including one of the company's signature zero-waste shelving systems.
Rooftop solar panels, triple-glazing, and a rainwater collection system up the tiny home's green credentials, allowing it to be installed on-site within 24 hours. Konga can also work with buyers to connect the cabin to the grid if required. There are two sleeping areas, one of which can be converted into a workspace or studio, and a small living area next to full-length windows.