While it's one of Europe's key tech startup cities, Lisbon also famously has a reputation for balancing work with play – helped in no small part by its 300 days of sunshine and thriving year-round surf scene.
Little Surf House is a one-bedroom industrial-style house that taps into this vibe. The turquoise Lisbon property is located in Marvila – a Targus riverfront neighbourhood often compared to East London and the Meatpacking District for its abandoned warehouses and reclaimed industrial buildings that have been transformed into coworking spaces, art galleries and tech hubs. This industrial energy percolates across the interior of the Little Surf House – named more for the surfboard hanging above its entry – which was given a robust, top-to-toe renovation in 2019.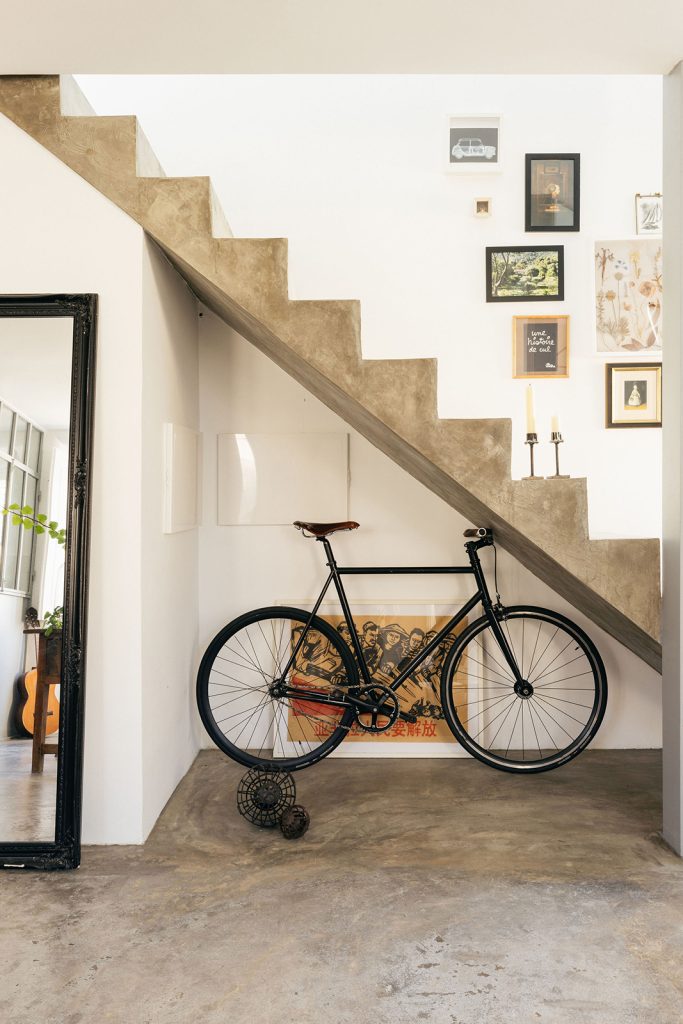 For sale exclusively via Fantastic Frank Libson for €435,000, the Little Surf House has an open-plan layout with polished concrete floors and a mezzanine level bedroom over the living room. A glass verrière partition separates the kitchen from the living room and office area and is outfitted with concrete worktops and custom-built raw timber cabinetry. (The division is a canny contrast to the period shuttered windows on the facade of the building).
In the living room, a cast concrete staircase leads to the upper-level bedroom, with access to an upper rooftop deck that peers over the cobbled street and out to the river beyond.