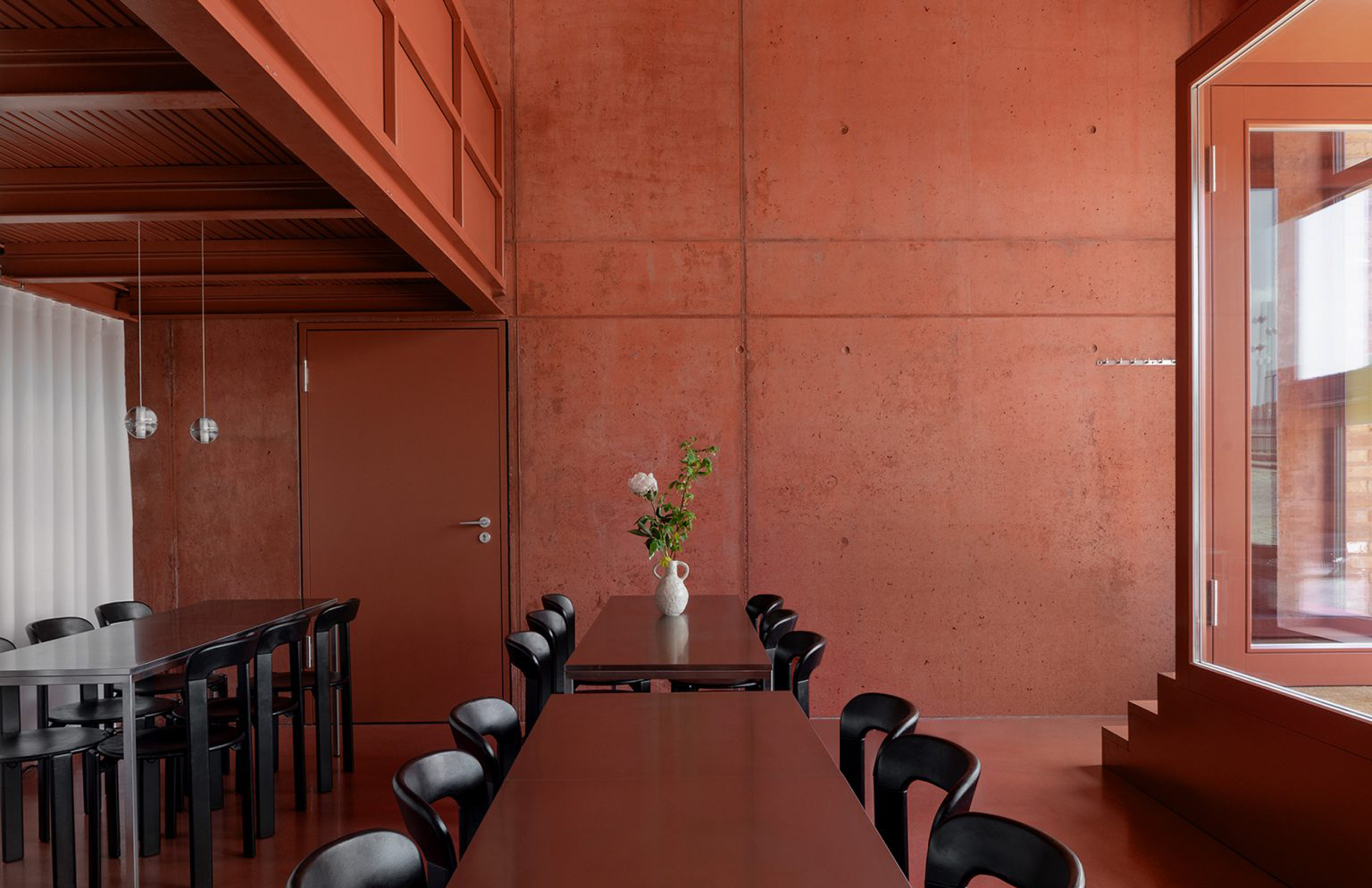 Local studio Various Objects saturated this Schöneberg restaurant in colour, using brick red walls and floors to set the scene.
The Berlin curatorial practice, led by Nadine Göpfert and Till Wiedeckhas, has created what it describes as an 'airy and minimalist' atmosphere inside Lok6, working closely with owner-and-chef Julia Heifer to develop its interiors. According to Various Objects, the restaurant's interiors merge 'an atelier-atmosphere with a fine dining setting'.
Lok6's terracotta colour palette dominates the space, with red concrete walls and floors merging with steel beams and stairs powder-coated in the same colour. Sun filtering in through the restaurant's front window further emphasises the richness of the shade.
Various Object's minimal approach continues with the furniture – guests sit at steel tables, laid with hand-painted ceramics. The final touch is a white curtain that ripples around the edges of the space, creating a clean backdrop for Heifer's buffalo ricotta tortello and pork belly with onion puree.
Am Lokdepot 6, 10965 Berlin, Germany