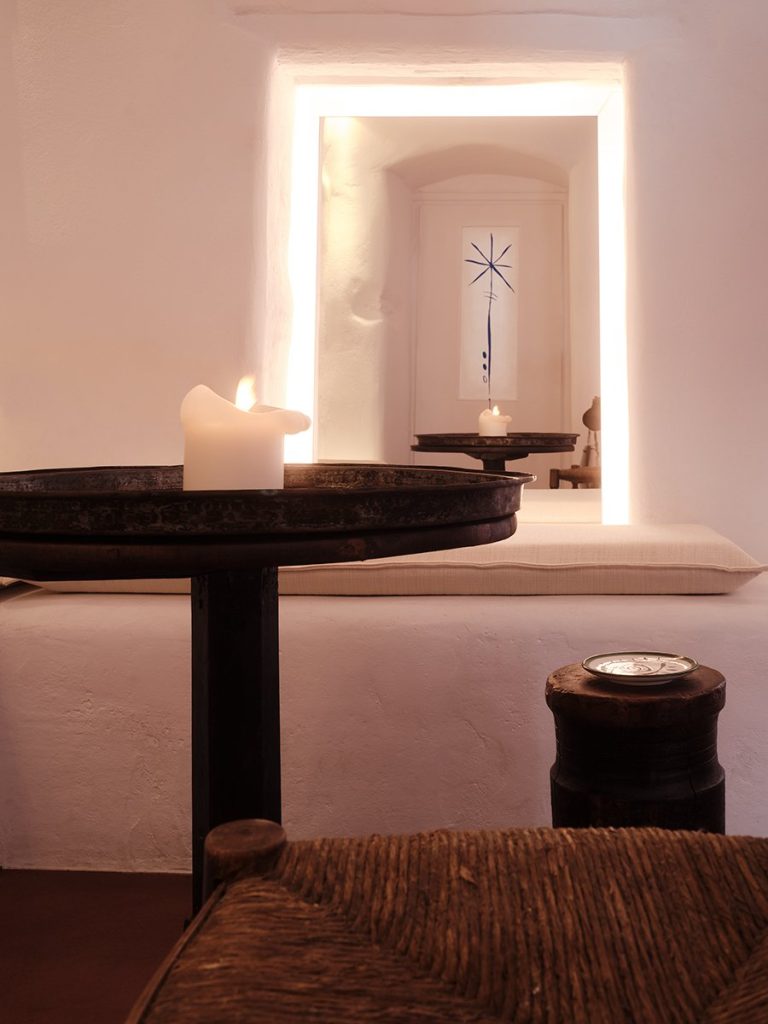 Long-held craft methods and materials have been used to create the textured backdrop of this Antiparos restaurant, a contemporary interpretation of Greek design.
Antiparos is the sister of Paros and is smaller, quieter and more relaxed in comparison. This understated, slow vibe influenced Manhattan Projects' cofounder Andreas Kostopoulos, who led Bardót's interiors, described as 'a seamless convergence of techniques, eras, styles, and cultures – artisanal and engineered, historic and modern, minimalist and ornamental, foreign and domestic.'
The building was originally the home of a shipbuilding family, and several prior renovations had to be stripped back to reveal the original masonry work. Much of the space feels quintessentially Greek, particularly its grotto-like, limestone-washed dining spaces and terracotta-coloured tiles.
Antiques, including oil jars and a butter churn repurposed as a stool, also speak to the island's history. In contrast, Manhattan Projects has installed mid-century loungers, seats and dining chairs, and low-slung lighting pendants illuminating the space.
Guests can choose the more cave-like rooms inside, or head for Bardót's sunny courtyard, with its captive olive tree and high, textured stucco walls. Dishes are served tapas style alongside signature cocktails made with local ingredients.