Architect Arthur T Brown was an early pioneer in experimental passive solar design and his most important work, Ball-Paylore House is now available to rent in Arizona.
Phyllis Ball and Patricia Paylore commissioned the desert modernist home in 1952, and from the front it looks similar to other bungalows in the post-war Tuscon neighbourhood. At the rear, however, you see Brown's ingenuity at work.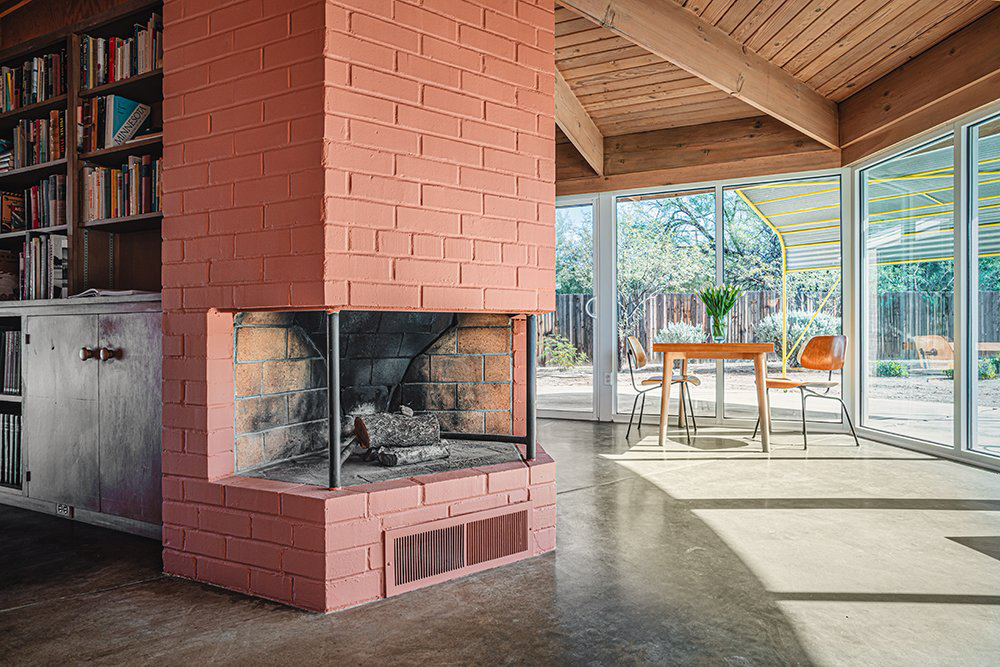 Two large sun awnings are mounted onto moveable casters to provide the Ball-Paylore House with shade throughout the day.
The interior is dominated by a trapezoidal fireplace, which spreads heat across the two-bedroom modernist home on cold desert nights. Overhead, beams radiate this central point like sun rays, and built-in cabinetry and fixtures follow the contours of the rounded space.
The Tucson Historic Preservation Foundation recently acquired the midcentury landmark. It's given the building a light refresh – including touching up the original colour palette – and is now offering tours of the time-capsule home. Those seeking a more immersive experience can rent it from $250 per night.