Architects don't necessarily go out of their way to throw down a bold proclamation or a sharp elbow, they just get more interviews if they do. Strong soundbites can be illuminating—and refreshing—for those who cling to their words as harbingers of change in the profession or as signs of tension and dysfunction.
Each year, architecture's bigger names prove ready to let rip with their quips, slams, and words of defiance. We bring you the best examples of 2017.
'I am not a female architect. I am an architect' – Dorte Mandrup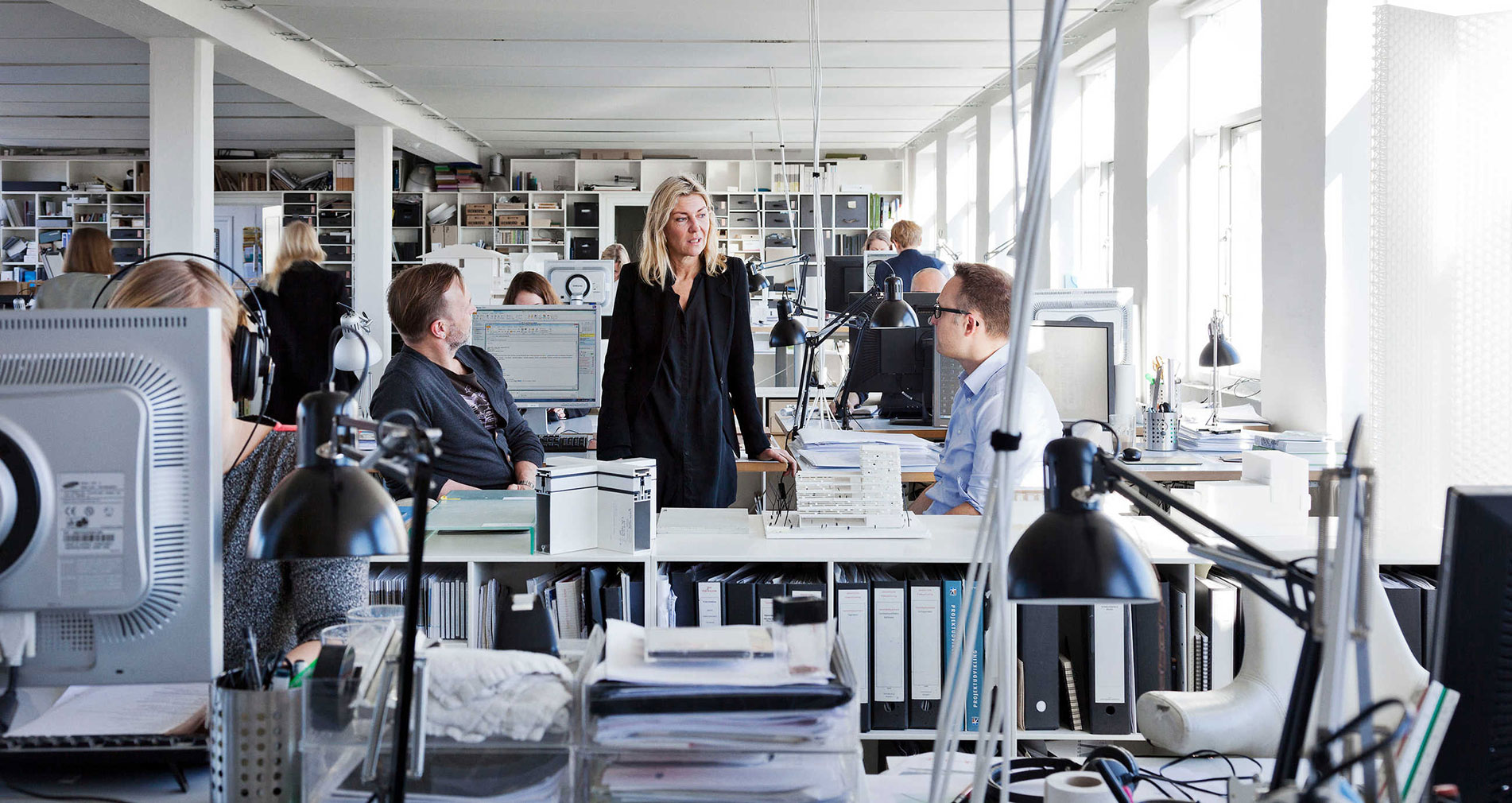 In Danish architect Dorte Mandrup's open letter to her profession, she calls on fellow architects to rise above the 'terribly unambitious' pragmatism that finds satisfaction in singling out the work of female architects through special lists and awards. There should be no 'female' in there to qualify the merits of these designs—rather, works by all architects must be allowed to stand on their own. That's the only way to normalize women in the profession and break into what Mandrup calls 'the boy zone': the group of powerful men with a monopoly on the biggest commissions. [Via Dezeen]
'All space is public. The only private space that you can imagine is in the human mind' – Paulo Mendes da Rocha
Brazilian architect Paulo Mendes da Rocha's body of work does what it can to will this statement into being. Mendes Da Rocha just won the prestigious RIBA gold medal at age 88, to add to his 2006 Pritzker Prize. An unlikely starchitect, Mendes da Rocha has had 60-year career, confined almost exclusively to Brazil, with many sublime works of Brutalism for the civic realm. His feeling on space is reflected not just in his projects but in his life's philosophy. An avowed Marxist, Mendes da Rocha was forbidden to keep a studio for 25 years under Brazil's military regime—which might explain his ability to crank out award-winning designs from a one-room office today. [Via The Guardian]
'Thinking out-of-the-box goes along with dressing out-of-the-box and living out-of-the-box' – Peter Marino
Architecture's bad boy of the moment Peter Marino wears biker's leather to business meetings. He calls his costuming a decoy, but his deep catalogue of retail and residential projects for the rich and powerful surely buys him a degree of freedom for self-expression. And when many of your clients are global fashionistas, that can't hurt either. [Via Archinect]
'High buildings should only be used for the very rich…'
'… because they're the only ones that can be done with proper lifts, proper services, proper control, proper entrances and the proper environment' – Neave Brown, in the wake of Grenfell Tower.
What may sound elitist at first is truly an admission that public authorities are unable to build high-rises for the poor to the same quality as towers for the rich. In accepting the 2018 RIBA Gold Medal, Neave Brown surmised that sub-standard social housing is 'probably England's most massive major social problem,' and asked that society focus its energy on what the next generation of council housing will look like, not just on figuring what went wrong with Grenfell. Brown received the award in large part for his iconic Alexandra Road Estate and other similarly low-rise modernist rows of social housing, a recognition that left him 'dumbfounded' for all the damage those projects did to his career. [Via Dezeen]
'My work has been a rebellion' – John Outram
2017 was a year of reckoning for Postmodern architecture in England, as many elegant examples of the eclectic style come of age and began being considered for heritage listings. PoMo in England was always less conflated with consumerism than its American counterpart, which makes it easier to like. John Outram's Isle of Dogs Storm Water Pumping Station this year became the first PoMo building to win listed status as part of Heritage England's Postmodernism project. A vindicated Outram reacted with a warning against orthodoxy: 'I was told, in 1955, at the beginning of my life as an architect, that my medium was both to be illiterate and devoid of metaphysical capacity.'
'We have a responsibility to be radical and sensitive' – Amanda Levete
So proclaimed the architect, on working with heritage buildings. Amanda Levete has a way of bending a job to her liking and routing her clients to unexpected places, evident in the fresh and surprising civic and cultural spaces that are her firm's bread and butter. And she doesn't shrink when contending with stiff heritage requirements for listed buildings such as London's V&A, preferring the satisfaction of a complex resolution. 'There's only one thing in life that you can't design,' she says, 'and that's heritage, but we have a responsibility to breathe new life into it…' [Via The Guardian]
'I think [the term "starchitect"] is a monstrous invention of journalists, which created a lot of damage' – Rem Koolhaas
The famously outspoken Koolhaas has long railed against the term 'starchitect'. The damage is to the individual designers that journalists hang the label on, and to the profession as a whole, says Koolhaas. The Dutch architect is known to take many shifting positions and try on multiple hats in his aesthetic treatises, but this is one instance where his stance is clear and unwavering. [Via Observer.com]