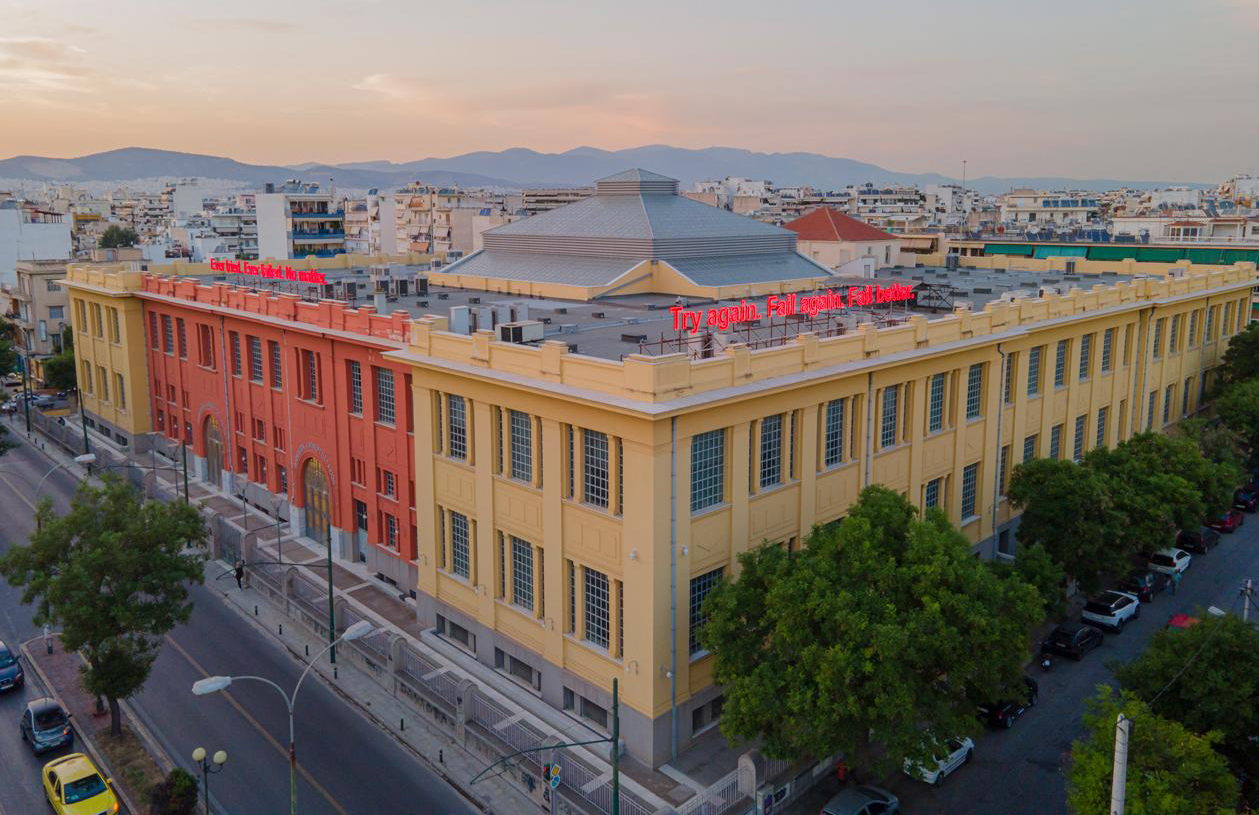 A soaring glass roof tops the neoclassical exterior of Athens' nearly hundred-year-old Public Tobacco Factory, which has been reopened as a new gallery space for the city.
The building has been undergoing intensive renovation for the last year, with rooms that were once a hive of industrial activity now devoted to art exhibitions. Dating back to 1930, and last used as a tobacco factory in the mid-90s, the building offers over 6,000-sq-m of 'cultural space' – which includes a vast interior courtyard topped with the new glass atrium.
Across the decades the Athens building has undergone multiple adaptive reuses, with stints as a prison, air-raid shelter, and home for the Hellenic Parliament, and was most recently shut to the public. Now, its cavernous rooms are enlivened by the art hub's inaugural exhibition, titled Portals.
The group show marks the 200th anniversary of the Greek War of Independence, and features work from 59 artists from across the world, curated by the same non-profit arts organisation, NEON, that funded the factory's renovation.
Pieces are spread across the building, including unexpected and 'transitional' spaces such as corridors, mezzanines, a former Customs Office and even in bathrooms, and include 15 new site-specific artworks commissioned by NEON.
Works include Do Ho Suh's ghostly 348 West 22nd apartment, and Glenn Ligon's text-based light works, Waiting for the Barbarians, which glows against the austere, pitted concrete walls of the building's courtyard space and steel-framed factory windows.
Portals runs until the end of December 2021.