A new three-storey concept store in the Jingan area of Shanghai exposes the building's long industrial history. The former towel factory has reopened as XC273, featuring showrooms for Chinese and European fashion, art installations and a café across its original concrete shell.
Leaving raw concrete columns and wood buttresses intact, Shanghai studio Dongqi Design intervened with polished-steel supports, marble walls and a shallow reflecting pool at the centre of a vast atrium.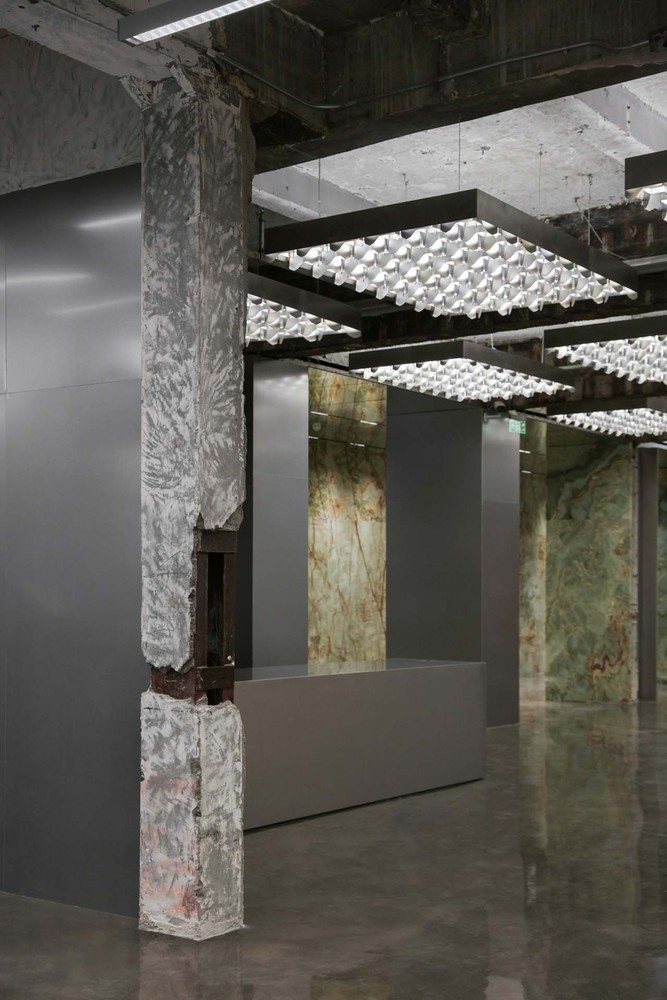 A steel staircase travels through the central void, carrying shoppers from a 'sound tunnel' at ground level up to concessions on every floor. Racks of fashion interspersed with contemporary artworks wrap around the central void.
The staircase ends with a balustrade on the bright upper floor, a white-painted space surrounded by windows and accented with tube lighting.