Young architects are shaking up Portugal and building on the country's stellar design reputation. We've picked out four Portuguese architecture studios working across the country whose projects are as varied as they are bold.
From a small garden folly and an undulating campsite structure to a house nestled among ruins and a penthouse conversion with a tropical balcony, these buildings demonstrate an energetic generation who have found creative ways to strive in an uncertain economy.
Sami Arquitectos
Sami Arquitectos' work eschews loud statements in favour of a sensitive, poetic response to the landscape. The Portuguese architects' E/C house, which embraces a ruin in the rough landscape of Pico Island, earned them the European Award for Architectural Heritage Intervention.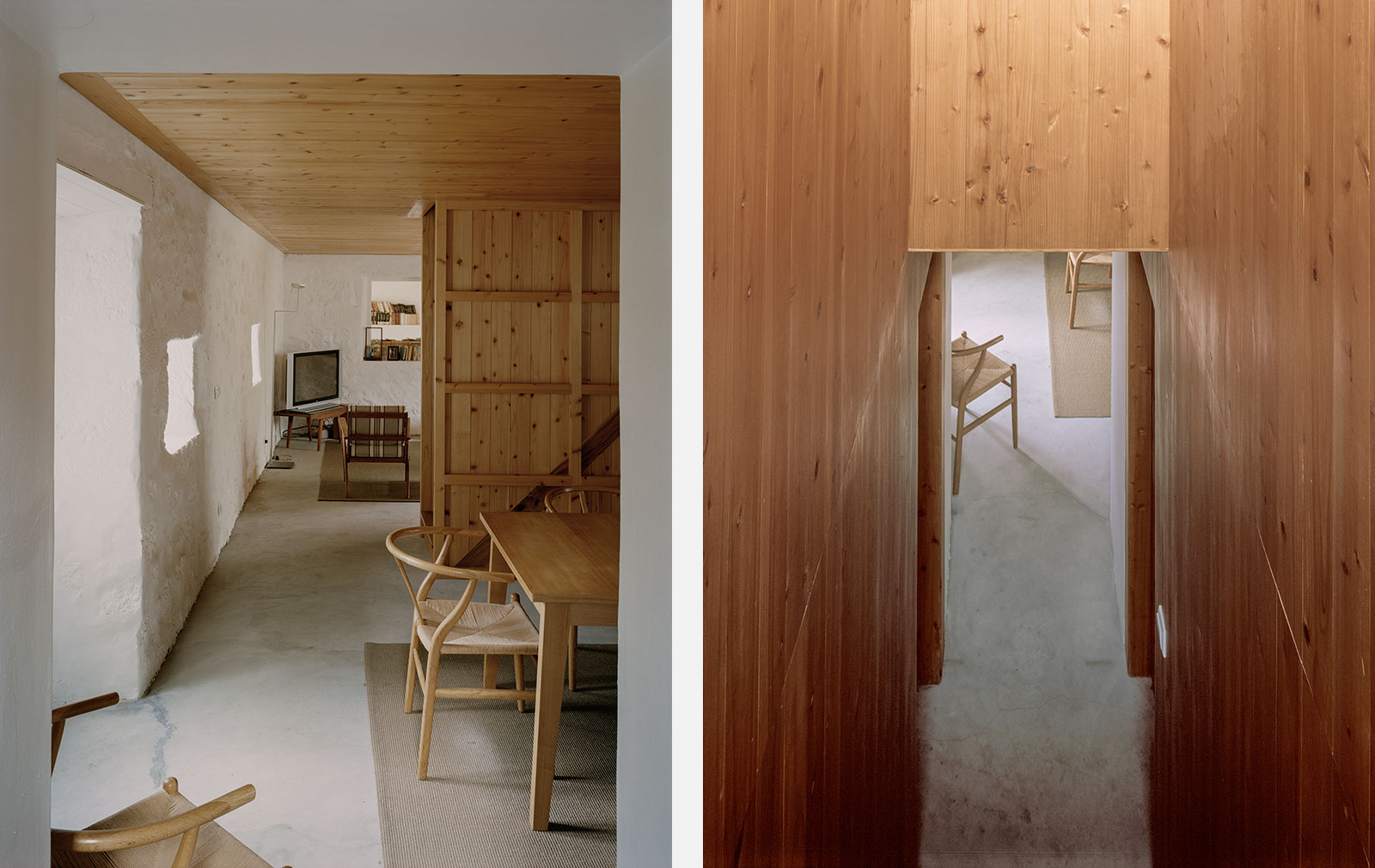 More recently, they have converted a former agricultural storage building into a family house (above) using only wood previously stored in the facility. Sami-arquitectos.com
Atelier Data
Atelier Data stands out for its holistic approach that 'celebrates all details of home living', from the exterior form to interior fittings and furnishings. The studio has renovated a Lisbon apartment with a continuous white wall that opens up to reveal a kitchen, a stairwell, and ample storage space. It has also converted a horse stable in the Alentejo region into a modern holiday home with almost no furniture except for built-in concrete volumes.
Lately, the practice has refurbished a family home in the outskirts of Lisbon featuring an exterior walkway lined with wood slats that becomes the dramatic entrance door to the house. Aatelierdata.com
Fala Atelier
Atelier Fala was shortlist for the Lisbon Triennale Début Award back in 2013, its first year in operation. The studio's three founding members have earned international recognition for their almost childlike architectural collages and ensuing built projects, which they describe as 'naïve architecture'.
Among the Portuguese architects' projects is an ingenious garage conversion into a voluminous apartment, two quirky flats in Lisbon's city centre, and their latest, a timber pavilion in Porto's Serralves park.  Falaatelier.com
Atelier Rua
Most young architects rely on residential projects as their first stepping stones, but fledgling firm Atelier Rua has bucked the trend, counting a campsite and a winery within its portfolio of striking designs. It earned a nomination for 2017's EU Prize for Contemporary Architecture – Mies Van der Rohe Award for Abrantes Camping, which features an undulating, permeable skin. Atelier Rua's Adega 23 winery in Portugal's Beira region wears an equally alluring coat, made from golden metal and lined with cork.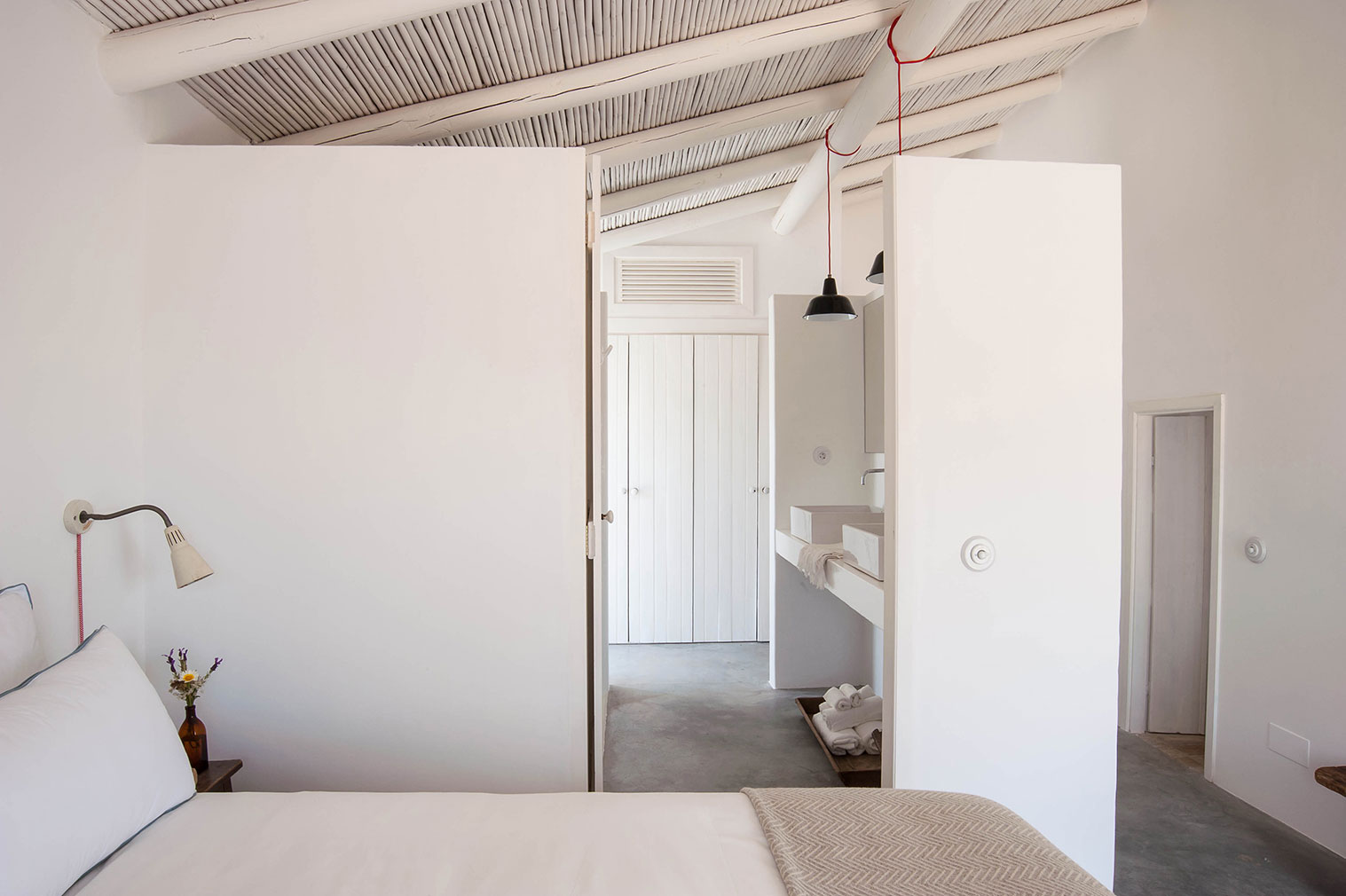 Meanwhile, its refurbishment of an old farm house has been dubbed 'one of the most fashionable retreats in the Algarve'. Atelierrua.com.
Read next:
The 10 best Lisbon restaurants for design lovers
Why Portugal's wild Comporta coastline should be your summer sanctuary