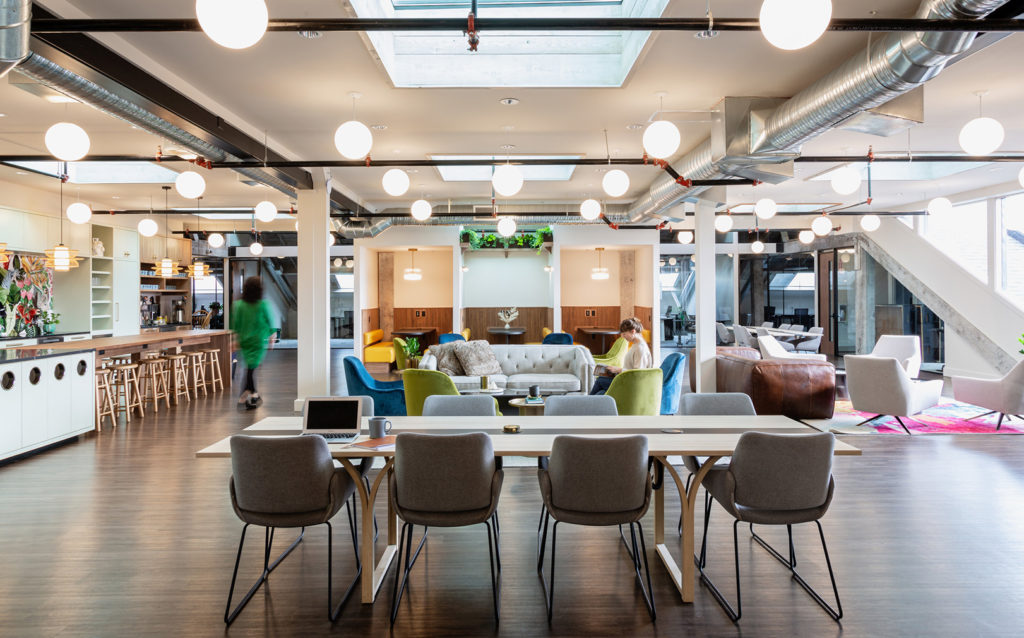 Canadian coworking company Kwench has transformed a 131-year-old streetcar shed in Victoria into a wellness-focused office space.
Members can enjoy yoga, mindfulness and meditation classes, as well as art studios and installations. And if that's not enough of a selling point, the surrounding architecture might help.
Kwench is spread out across 25,000 sq ft of a converted warehouse topped with a skylight. The entire building is fresh from its adaptive reuse, courtesy of MJM Architecture and interiors studio Hansenbuilt Design, with some quirky extra touches added such as the bright yellow seating, and the kitchen tiles covered in illustrated images of tropical birds and plants.
There's still glimpses of the site's industrial past inside the coworking space, however, thanks to exposed pipework and beams, and weathered timber rafters.
Those in need of a quiet spot to work can save themselves a spot by the fire in the library, or reserve one of the built-in wood-panelled nooks. Membership starts at CA$300 a month.
2031 Store St, Victoria, BC V8T 5L9