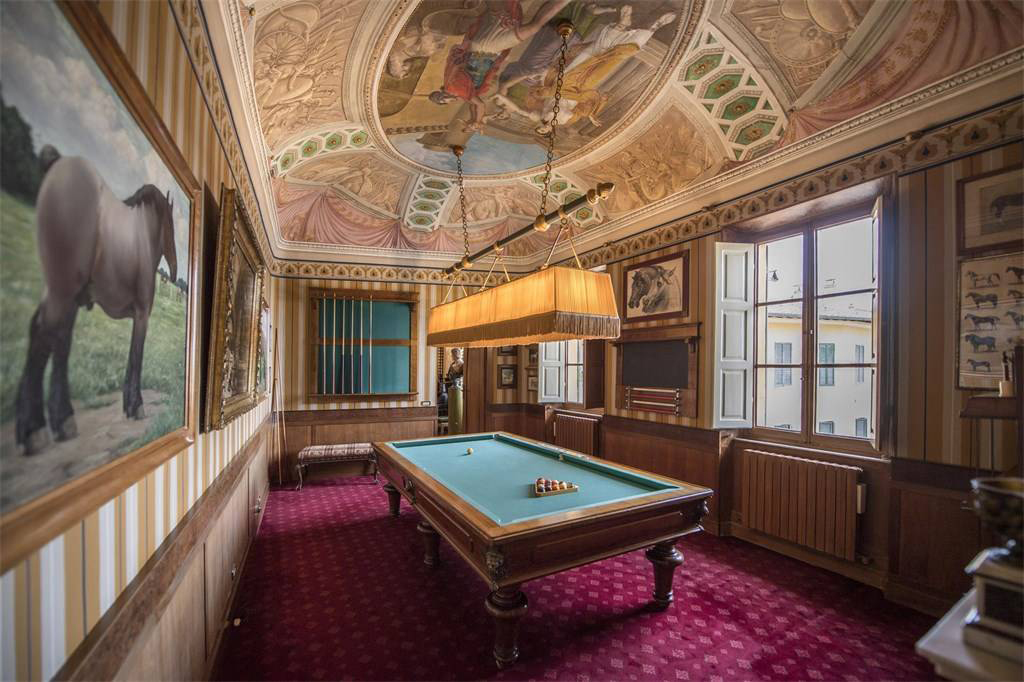 The 269-year-old Villa La Vagnola, once home to fashion designer Valentino Garavani, is up for sale in Tuscany.
The palatial Tuscan property is located not far from the town of Cetona and sits in 27 acres of grounds laid out by landscape architect Paolo Pejrone.
There's no shortage of space for weekend guests in the 15-bedroom villa – listed with Christie's International Real Estate – which is brimming with extravagant touches.
The interiors were overhauled in the 1980s by designer Renzo Mongiardino, who embodied the flamboyance of the era in painted ceilings and terracotta and marble floors – described by the estate agent rather elaborately as 'almost too beautiful to tread upon'.
If that's not enough excess, Villa La Vagnola also contains a 200-seat stone amphitheatre and a 7th-century Etruscan tomb in its grounds. It's certainly not one for the minimalists…