The award-winning Franzen House, designed by Ulrich Franzen for his family in New York's Rye is for rent – and it offers a taste of modernist living.
Franzen – a German-born American architect – studied under Walter Gropius at Harvard and counted Philip Johnson, Paul Rudolph, and I M Pei among his classmates. He is best know for his fortress-like public buildings and private brutalist residencies, with Franzen House awarded the 1956 Architectural Record award following its completion.
A pavilion home, Franzen House features a concrete base that supports a double-diamond roof that appears to float lightly like a butterfly's wing. The cantilever roof shades a pair of twin decks and caps walls of glass that peek out onto two acres of private woodland.
Inside rooms are free-flowing to connect the four-bedroom home with its natural setting. Franzen House adheres to the architect's original vision with exposed fir ceilings and hardwood floors and a woodburning stove.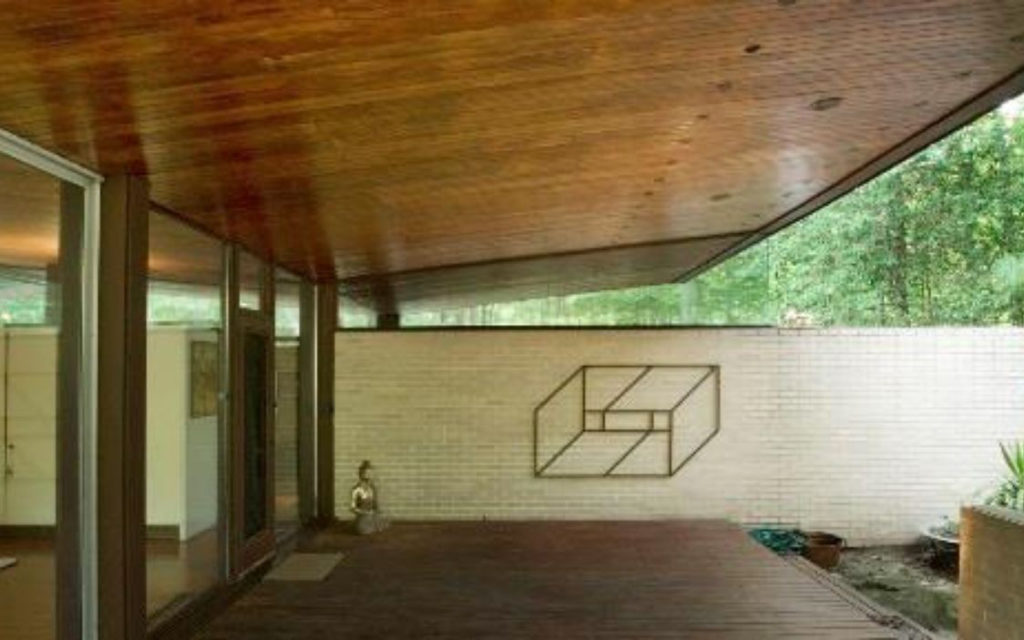 The New York property is available to rent from $8,875 per month from 1 November 2020 via listing agent Laura DeVita of Julia B Fee Sotheby's International Realty. Unfortunately, the listing photos don't do it justice – see the gallery above – but this Instagram carousel of archive photography shows the house in full glory. Take a peek.
View this post on Instagram