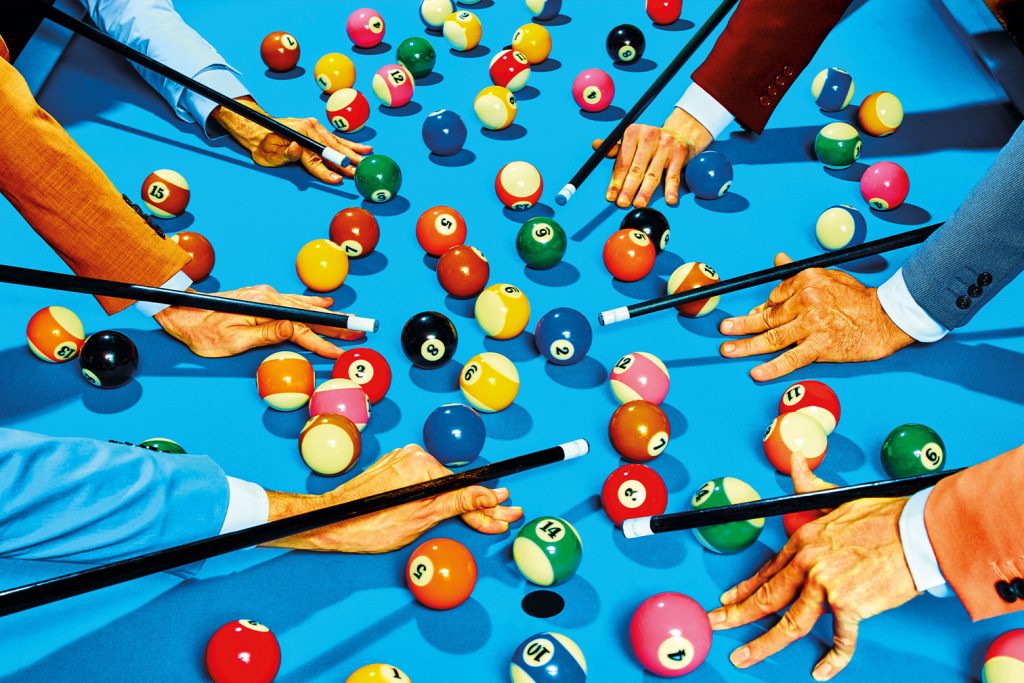 Mumbai's Nita Mukesh Ambani Centre is hosting an exhibition of TOILETPAPER's vivid, dreamlike world – with surrealist works that question everything from the food we eat to the spaces we inhabit.
The show is as luridly weird as you'd expect from the cult magazine, which was set up in 2010 by Maurizio Cattelan and Pierpaolo Ferrari and has gradually grown to become a studio in its own right.
Named Run As Slow As You Can, the exhibition is divided into four 'chapters', each offering their own experience. Chapter 1 tours visitors through huge versions of TOILETPAPER's artworks, all featuring the usual bizarre juxtapositions of imagery the magazine is known and loved for.
Upstairs, in chapter 2, there are cloud-covered rooms, mirrors and visual illusions, and in chapter 3, there's TOILETPAPER's take on domestic life – which includes a banana-filled swimming pool and a bed covered in spaghetti-print duvet.
Finally, the show culminates in The Control Room, an all-red room filled with archival pieces from the studio's Milan HQ.
Run as Slow as you can is on display until 22 October 2023