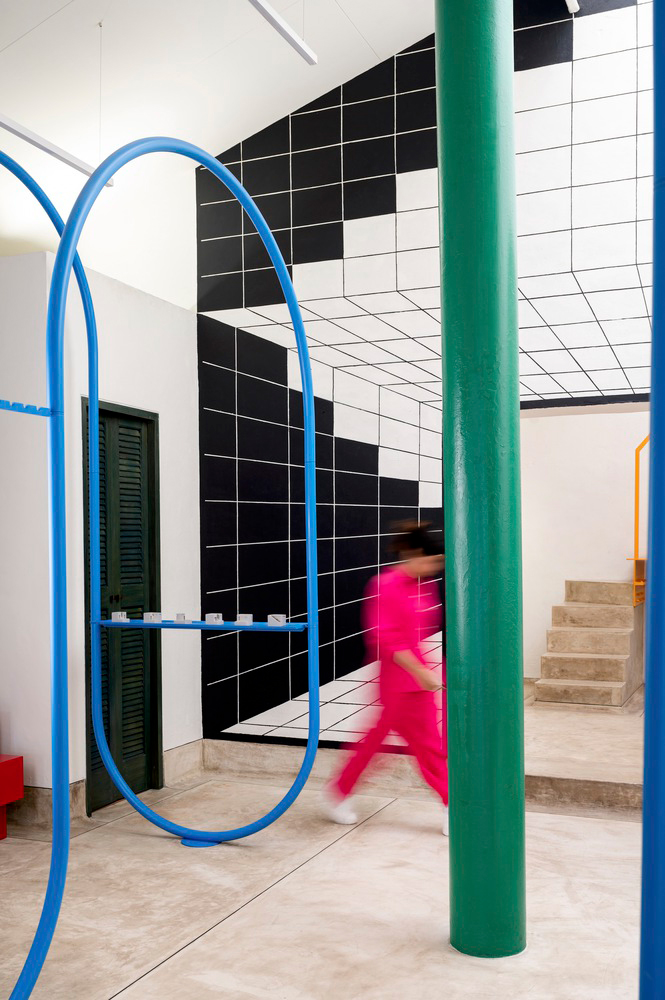 Looping clothes rails and a primary colour palette add a touch of the Memphis design movement to this playful Mumbai clothing shop.
Chennai design firm The Architecture Story designed the concept store, which had previously been used as an ice factory. The studio says it was keen to preserve the rawness of its warehouse features and avoid rearranging the shape and size of the space with a postmodern vibe.
The solution came in the form of a quirky rail system made using bright blue powder-coated steel tubes that squiggle their way through the store. As well as creating space to hang and display clothes, these form arches for people to explore the shop.
The Architecture Story also created a series of bespoke furniture pieces, all designed around the idea of transforming a single line into many different shapes. This can be seen in Doki Doki's extremely minimalist chairs, which have line-drawn back support that extends out and into attached tables.
The finishing touches are the store's visual illusion mural, which the studio says adds a new 'visual rhythm' to the space.
7 Calicut Road (Fort) 400001 Mumbai, India