It's not just the prospect of seeing the Northern Lights that is drawing guests to this prefab lakefront retreat in Iceland's Selfoss.
The cabin is a modern prefab that looks directly onto the frozen landscape – featuring an aqua-blue lake and snowcapped mountains in the distance – through its floor-to-ceiling glass walls.
Minimalist interiors put a contemporary spin on the traditional snowy cabin aesthetic via light wood contrasting stone elements in the kitchen and bathroom, and lots of glass throughout. The free-flowing interior sleeps two, with a central woodburning fireplace anchoring the vaulted space and hanging lighting pendants adding a design flourish.
Outside, the Icelandic holiday home has a natural spring hot tub for star-gazing, while the cabin itself is insulated via a living green roof that also helps minimise the building's impact on the otherwise pristine natural landscape.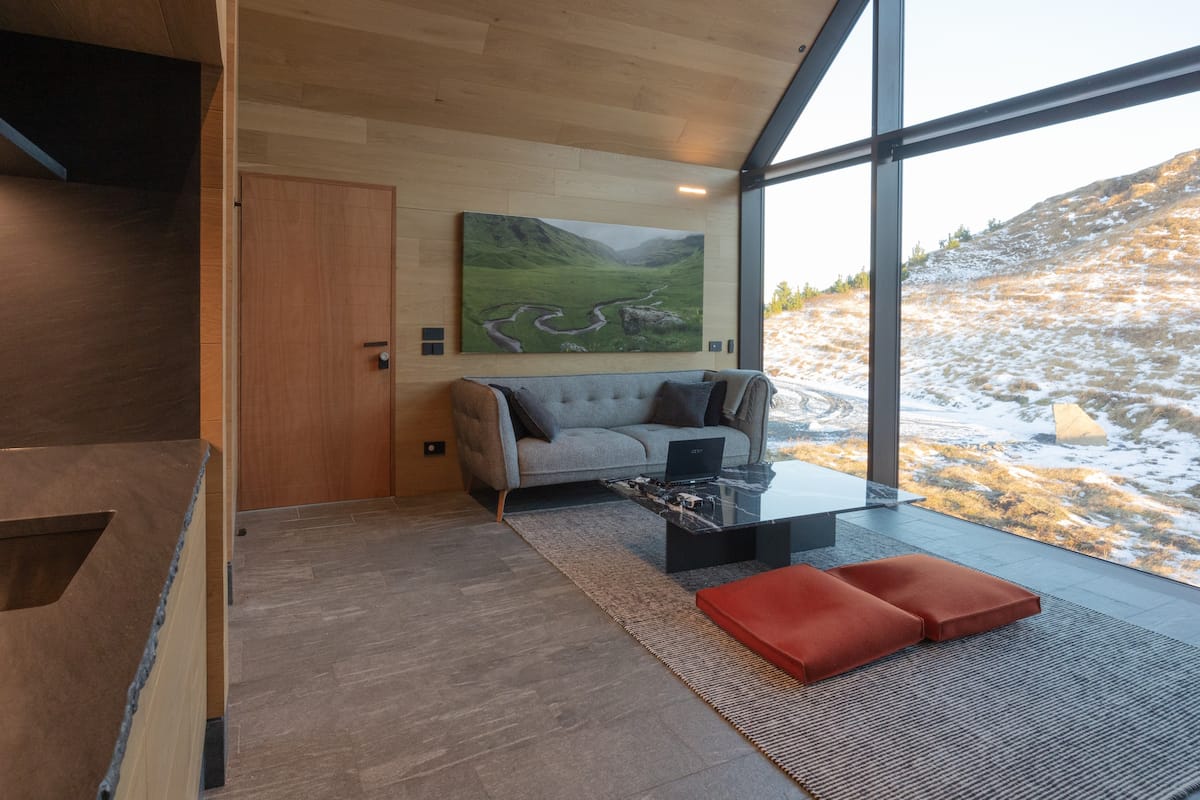 Selfoss cabin starts from €400 per night and is located within the Golden Circle – the most popular tourist route in Iceland, known for its hidden waterfalls, geysers, black sand beaches and Thingvellir National Park. The hidden retreat is 45 minute drive from Reykjavik and is 15 minute drive from Selfoss, where there are restaurants and cafes.