A modern surprise awaits inside this cheerful rowhouse in Brooklyn's Boerum Hil, which puts a colourful twist on tradition.
Its historic 19th-century brick facade has been given a pastel blue paint job in keeping with the surrounding historic district. Still, it hints at the characterful spaces inside the modernised home.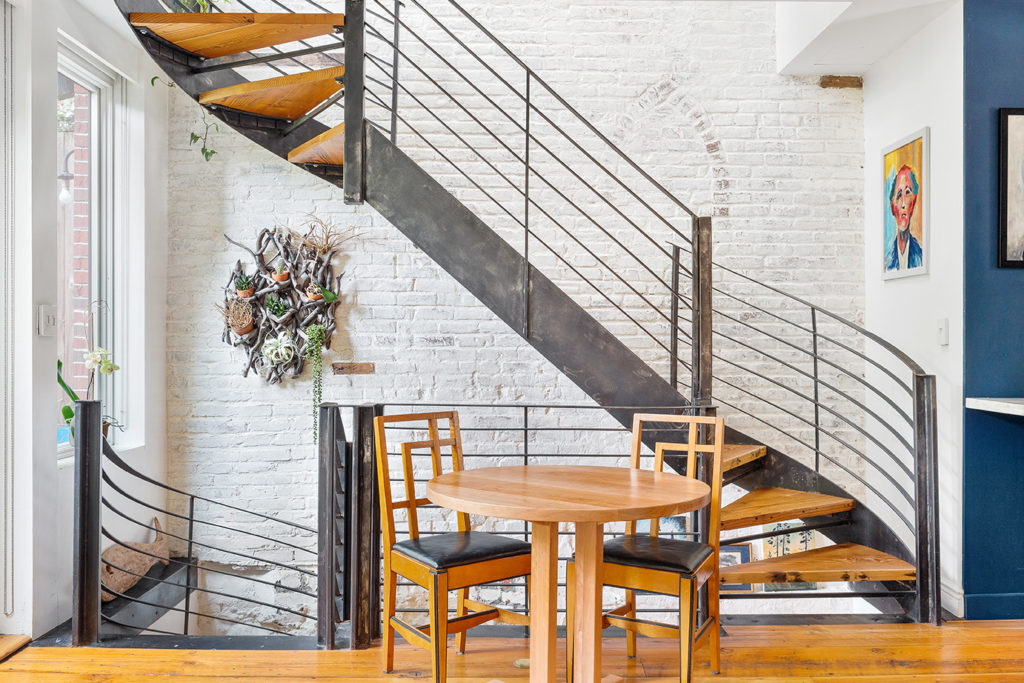 Inside, the old brickwork has been whitewashed, but you can still see traces of the old gothic-arched windows, longsince bricked up. Pine floorboards and 12-ft-high ceilings cross ground floor, comprising an open living room kitchen and dining room.
Meanwhile, there's a twisting steel and wood staircase that accesses the basement family room below and two bedrooms on the upper level.
At the rear, floor-to-ceiling custom glass looks onto the 400 sqm garden, enclosed by brick walls and creeping ivy that adds to the old world charm.
Nick Gavins and Allie Fraza at Compass have the listing 112 Nevins Street, asking $2.75m.