Lisbon combines rich architecture with sunshine, a thriving tech and culture scene and one of Europe's hottest property markets. From country villas to characterful Pombalino pieds-a-terre overlooking the city's 18th-century landmarks, here are some of our favourite Lisbon properties for sale right.
Patio House in Príncipe Real by Aires Mateus
3 bedrooms; €1.58m via Fantastic Frank Lisbon
Award-winning practice Aires Mateus refurbished this light-filled Principe Real property, dubbed the Patio House, thanks to its internal courtyard planted with tall trees. Interiors are minimalist, with focus placed on clean lines and skilled craftsmanship, while smooth arches and cool stone floors add drama to the architectural framing of its spaces.
The three-bedroom home is a sanctuary in the middle of Principe Real – arguably the city's most covetable neighbourhood thanks to its rich restaurant, bar and cafe scene, concept stores, art galleries and pastels-coloured 19th-century townhouses.
An 18th-century apartment renovated by CASCA
3 bedrooms; €680,000 via Architecture de Collection
Portuguese practice CASCA paid homage to the city's history with its skilful 'makeunder' of this 18th-century Pombalino apartment, next to the São Jorge castle and Carmo Convent. Stripping out partitions and 20th-century trappings, the studio exposed the bare wooden bones of the apartment, leaving the skeleton of the historic structure exposed via rafters and beams in every room.
This visual trick exaggerates the volumes of the 130 sq m Lisbon apartment, which occupies the top floor of a residential building constructed under the Marquis de Pombal after the 1755 earthquake. Found azulejos have been upcycled to create a kitchen that combines old and new, and original doors have also been lovingly restored.
A frescoed apartment in Mouraria
1 bedroom; 74 sqm; €440,000 via Fantastic Frank Lisbon
It's unfathomable why anyone would want to cover up the delicate frescoes of this Mouraria pied-a-terre next to São Jorge castle but cover them they did. Layers upon layers of white paint were painstakingly chipped away by the apartment's owner to reveal the artworks in their full splendour after an accidental discovery while doing some DIY.
The decorative friezes feature in every room, and an Italian wire-pulley electric system has been installed to protect them further. Other modifications include sanded floorboards and a simple kitchenette, built in a traditional style.
Xabregas Palace in Marvila
30 bedrooms; €15m via Portugal Sotheby's International Realty
At the other end of the scale is Xabregas Palace – a colossal 500-year-old estate that spans nearly 5,000 sq m internally. Built in East Lisbon's Marvila district, overlooking the Tagus River, the grand villa was the seat of 16th-century navigator Tristão da Cunha. Its period features range from tiled frescoes and mouldings to marble floors and gilded paintings – present in every room.
The opulent building was partially restored a decade ago and is currently a family home, while used to host events and functions. Still, the expansive Lisbon property's sale price of €15m reflects Marvila's prominence as a tourist area of the city and its commercial potential to be converted into a 100-room hotel.
Industrial Estrela loft next to Jardim da Estrela
4 bedrooms; €1.69m via Fantastic Frank Lisbon
Modern and fully refurbished in 2019, this Estrela loft is located close to Jardim da Estrela and hones a soft industrial bent via pockmarked concrete ceilings and glossy floors. Into this framework, bespoke, marble-topped cabinetry has been inserted that adds warmth and nods to the Portuguese heritage of furniture-making.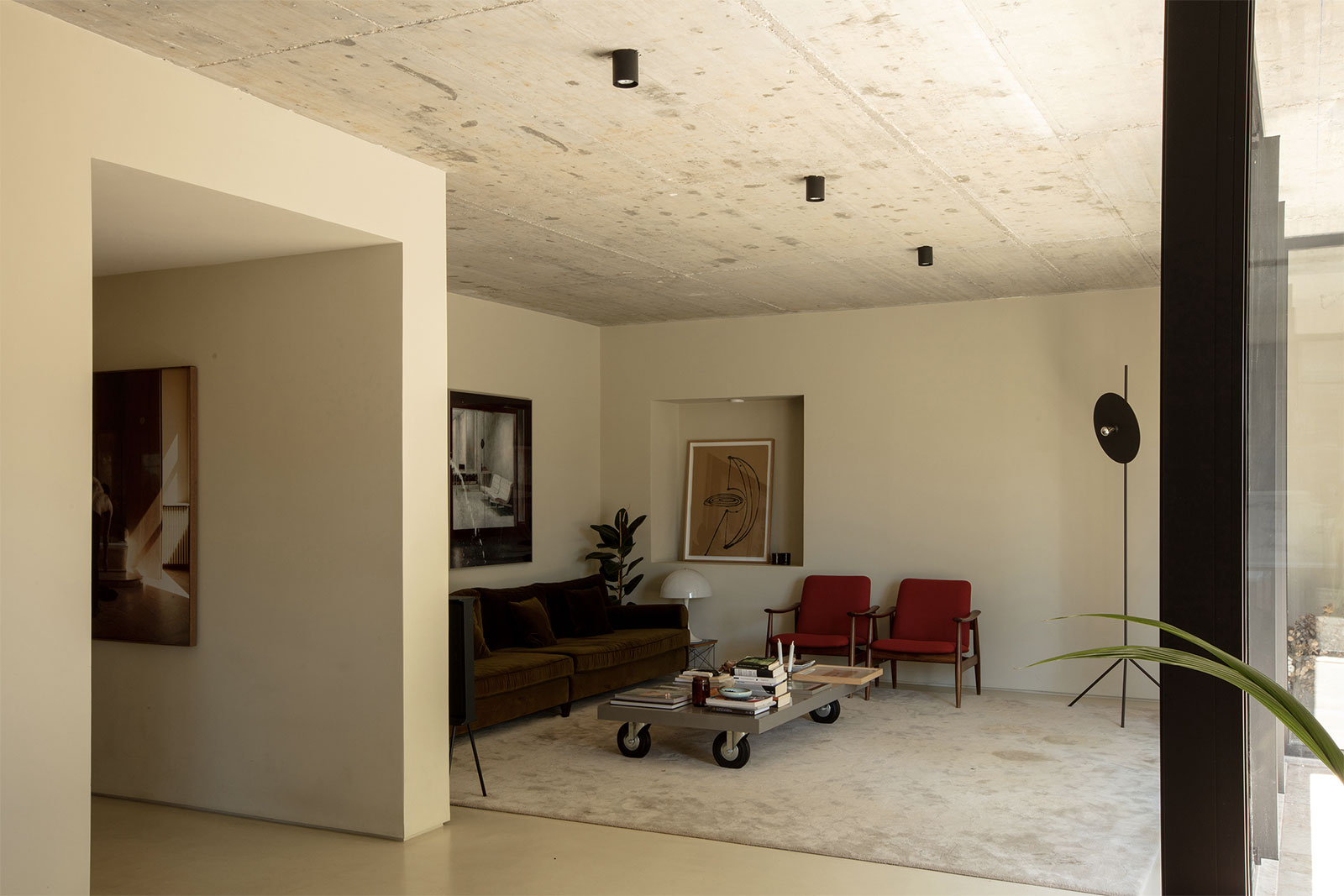 The turn-key home faces onto the street and has a long narrow balcony accessed via sliding glass doors. And while the Estrela district is about as close to the centre of Lisbon as you can get, it's possible to escape the tourists in this leafy enclave as there are fewer 'destinations' in the vicinity, meaning it has a slower pace than other pockets of the capital. However, that doesn't mean there are none: the Basílica da Estrela is a fixture of the skyline, while the Jardim da Estrela a tropical oasis. A bonus – this is one of the flatter neighbourhoods with fewer hills for tired legs.