Sydney-based firm Luchetti Krelle has transplanted 1960s Brazilian modernism to the rooftops of Tokyo's business district with jewel-tone bar and restaurant, The Upper.
The Tokyo bar and restaurant opened in late 2020 and is the flagship property of the Transit General Office restaurant group. The pandemic and Japan's strict border restrictions have kept it a closely-guarded, local secret until now.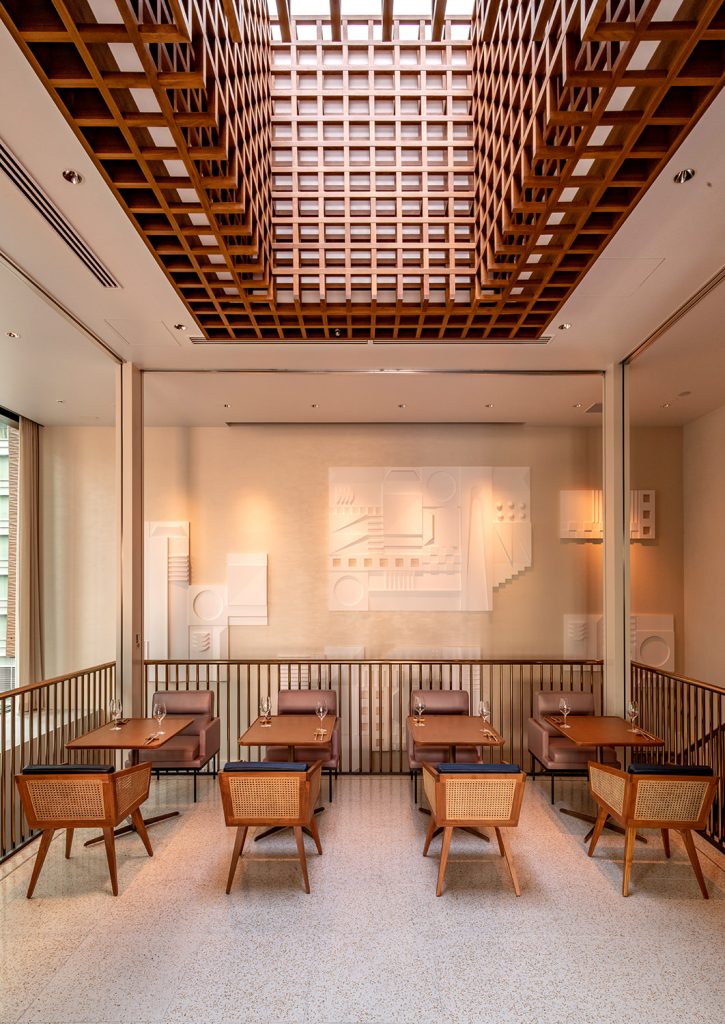 The Upper takes over two floors of the Marunouchi Terrace Tower in the city's bustling downtown. Interiors offer respite from the hustle of the streets, marrying Brazilian sensibilities with Art Deco flourishes and a soft, jewel-tone colour scheme.
An abstract custom-designed plaster frieze adorns the rear wall of the Tokyo restaurant, riffing on the undulating geometric pattern of the dining room's emerald floor tiles.  A gilded elevator and green flourishes also 'recall the decadence of Shanghai's 1920s', says the practice, with precious metals offsetting the swirling jade bar top, topaz chairs and sapphire banquettes.
The Upper, 1-3-4 Marunouchi, 9F 10F Marunouchi Terrace, Chiyoda-ku, Tokyo