Most sidewalk cafés use the pavement outside as an extension of the premises. Here in Coghlan, a residential neighborhood west of central Buenos Aires, Lucia Vallvé Arquitectos have built Café Rómulo as an extension of the pavement. Lead architect Tomas Mielnikowicz says he conceived the coffee bar as an annex to the public road – part of "the continuity of the sidewalk, to generate neighborhood belonging".
The positioning of the bar was key. Mielnikowicz pushed it right up to the bi-fold doors, which can open the entire width of the space to blur the boundary between outdoors and in. Customers don't even have to cross the threshold to order. Rather, the staff can greet them right on the pedestrian path.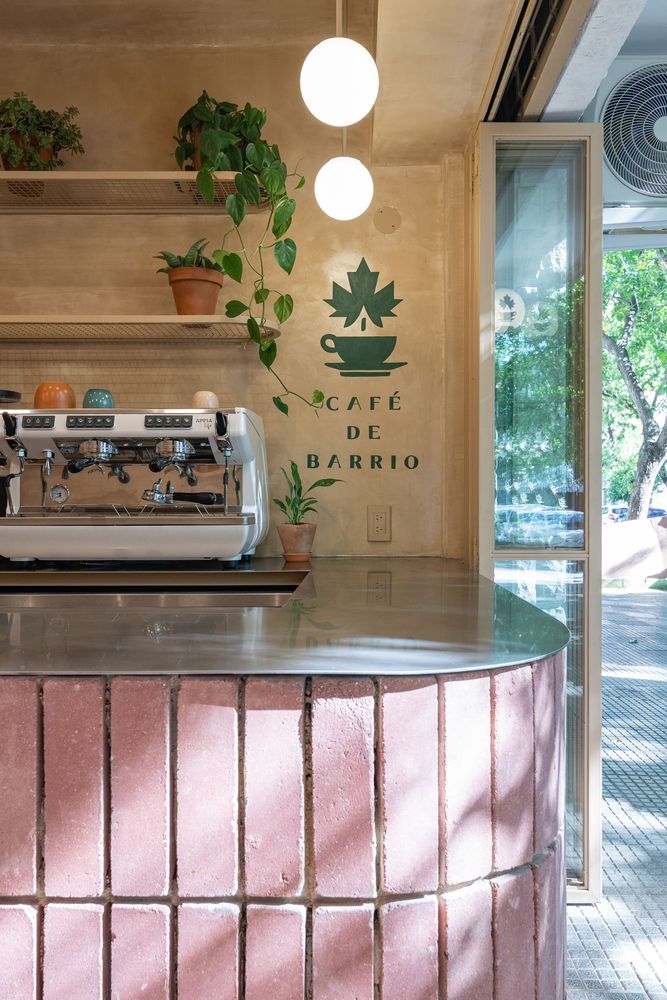 In inclement weather, the eight connecting doors can close off completely. Two panels on the left can be repurposed as an entryway, while the bank on the right can open its upper modules, like Dutch doors, to serve guests directly from the pavement.
Mielnikowicz designed in an earthy palette reminiscent of the neighborhood brickwork, using imperfect materials and hand-written signs to give Rómulo a grassroots feel.
Dr. Rómulo Naón 2728, C1430EQB CABA, Argentina